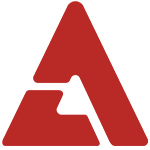 The 'Queen of K-Pop', 
BoA
will be making her long-awaited comeback after 2 years, this summer!
On July 11th, it was announced that "
BoA is currently in the process of preparing for a comeback this summer
".
There were rumors that BoA would be making her long-awaited comeback during the beginning of the summer. However, BoA delayed her comeback in order to make sure that the new album is as perfect as it can be. Despite the delay, she will nonetheless make a return to the K-Pop scene this summer.
It has already been 2 years since BoA released "
Hurricane Venus
" and many fans are now anticipating the face of
SM Entertainment
to sweep the music charts once again.
Source + Photo: Newsen via Nate
Tip: J0annaT