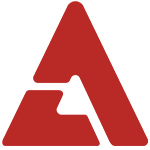 After releasing a slew of teasers introducing the members of the seven-man group DSP Boyz, the final member Seung Jin has finally been revealed!

The teasers have been broadcast in anticipation of MBC's music reality program, 'Making The Star-DSP Boyz', which will mark DSP Boyz' first public introduction as a group. As earlier reported, "DSP Boyz" is reported to be a temporary name for the group, which will be making their official debut in May.

As with the other teasers, Seung Jin's preview is clean-cut and dramatic, teasing us with a glimpse of his dance skills. Check it out below!