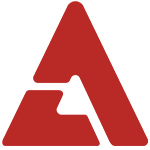 G.NA
was surprised to see 5 duplicates of herself in a public restroom.
The singer posted on her personal
Twitter
the photo above, where five life-sized posters of the star can be seen on the bathroom stall doors. G.NA wrote,
"I was so surprised! I've never seen them personally but... an unni I knew sent the picture to me. At a movie theater~? So peculiar!"
Fans commented,
"Wow, there are five unnis there!", "Pretty! Even in the bathroom"
and
"It makes me want to diet.. Unni's photo~."
Source + Photo: G.NA's Twitter