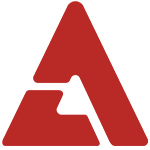 Of all the oddly acronym-named Kpop groups, Fin.K.L just might be the oddest of them all. Fin.K.L, or Fine Killing Liberty, was one of the "original" idol girl groups and a defining one of the era. They burst on the Korean music scene in 1998 and were known for their soulful ballads while mixing in more traditional pop and gradually morphing into a more mature group. Their success helped create the blueprint for today's idol groups and their popularity show no signs of waning, even after all these years.


The Beginning
The legend of Fin.K.L began when
Ock Joo Hyun
was famously recruited after winning first place in a singing contest on a popular radio show. She then recommended friend
Lee Jin
who came on board after auditioning for the part, while 
Sung Yuri
became the third member of the group after she caught the eye of a management company representative during a school event. The group was set to move forward as a three member team, but member
Lee Hyori
was added at the last minute after being discovered at a photo sticker booth with her friend.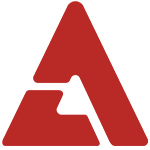 Fin.K.L debuted in the spring of 1998 with their first single "
Blue Rain
" which was a departure from the cutesy music that the girl groups of the day were pumping out. The soulful ballad about lost love was driven by Ock Joo Hyun's powerful vocals but, the song wasn't a huge hit. It did however lay out the formula of how Fin.K.L would operate: Ock Joo Hyun's voice as the backbone with Lee Hyori's charisma, Sung Yuri's cuteness and Lee Jin's charm lighting the way.
When Fin.K.L debuted, many Kpop fans, like yours truly, were already fans of the other main girl group of the era,
SES
. Following the release of "Blue Rain", I swore that I would not switch my allegiance like some of my weak-minded friends. It wasn't anything against Fin.K.L but back in the day, for whatever reason, it was almost an unwritten rule that fans had to choose sides; like the turf wars of
H.O.T
and
Sechs Kies
. However with Fin.K.L's next single "
To My Boyfriend
", my philosophy shifted to, "
why choose one pretty girl group over another? Love everyone
". A creed that I follow to this day.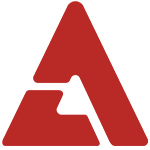 Achieving success
"
To My Boyfriend
" was more in-line with the type of music that was out at the time and the fans seemed to agree, making it Fin.K.L's first #1 hit. Upbeat and cute, the song showcased their fun personalities and bright charms while propelling them to the top of the charts. Maybe more importantly, it propelled them into the Kpop culture mainstream. The success of the song was followed by the third single from the album, "
Ruby
", which went back to their ballad sound driven by the vocals of Ock Joo Hyun. Like "To My Boyfriend", "Ruby" also went on to become a #1 hit for the girls.
1999 proved to be the defining year for the group. Fin.K.L released their second album which yielded two of their biggest hits. "
Forever Love
" and "
Pride
" both reached #1 status and held the top spot for a combined four weeks. That year, the ladies also released a '2.5' album which included track "
To My Prince
", another hit that grabbed top honors.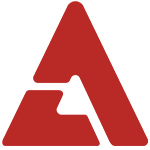 That year they also received industry recognition for their music by winning two '
Daesang
' awards from the
Seoul Music Awards
and the
SBS Music Awards
. This was a huge achievement for the group which cemented their status as a major force in Korean music and their place in Kpop history.
Transformation from Cute to Sexy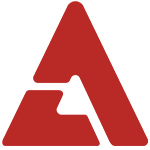 With the release of their third album in 2000, Fin.K.L began to shed the cute image and went down the path of being sexier and edgier. Their single "
Now
" was more of a rock-inspired song and reached #1 on the charts and stayed there for three consecutive weeks. The music video for "Now" became explosively popular as fans were able to visually see the group's transformation. Their change in appearance and new wardrobe matched their more mature tones... and so started my crush on Lee Hyori. I have friends that to this day mark Fin.K.L's third album and MV for "Now" as seminal moments in their lives.
Downloading the video and watching it for the first time was one of the highlights of my collegiate career. It was a life changing moment… God bless high-speed internet.
In 2001 the girls went on to release a '3.5' album which comprised some of Korea's well known songs. Their version of
Hye Eun Yi
's "
You Wouldn't Know
" was another hit with the fans and the song gave Fin.K.L their seventh chart topper.
Nothing lasts "Forever"
Fin.K.L's fourth album didn't receive the popularity or the push that their previous releases had, but still managed to garner another #1 song with "
Forever
" which further confirmed the staying power of the group. However, this was to be their last big hit and also their last full album. In 2005, Fin.K.L released a digital single but the glory days of the group were behind them and it was time for them to move onto bigger and better things.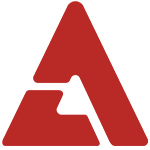 Where are they Now
Since their last performance together, each member went their separate ways and achieved varying levels of success. Without question, the biggest star of the group was and is Lee Hyori. The former leader went on to become an icon in the Korean entertainment industry with solo albums, successful stints on variety shows, acting roles, and is one of the most sought after endorsers in Korea. She is now priming for a comeback with a new variety show and has taken up the cause of animal rights in Korea.
Ock Joo Hyun transformed herself in 2004 through a successful diet and is now a popular musical actress. She also recently appeared as a contestant on the very popular show '
I Am a Singer
', proving that idol singers can keep up with the best singers in the Kpop world. Sung Yuri entered the acting world and has starred in a number of popular dramas. Even though she earned some mixed reviews at first, she has since won multiple awards and is currently starring in a weekend series. Lee Jin also tried her hand at acting and was in a series of sitcoms and became a fixture on variety shows. She resurfaced in 2010 as a member of the popular variety show "
Heroes
".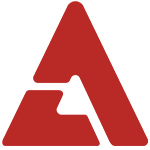 Fin.K.L only performed for four years but to many fans of a certain age, they made an enormous impact. Fifteen awards, Eight #1 hits, and countless TV appearances and commercials were a testament to their universal appeal and enduring popularity. Their enduring legacy is that ten years later, fans still have deep feelings for them. Much of the love for Fin.K.L is based on nostalgia but nostalgia is only reserved for those things that left an emotional attachment. Plus, who doesn't love the "Forever Love" dance with the Hyori hair toss and the pinky promise? That's classic stuff right there.