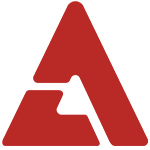 Co-Ed, an idol group from Core Contents Media that's comprised of both male and female members, had debuted their female sub-unit '5dolls' earlier last year — now its time for their male counterparts to stand in the spotlight.

The name 'SPEED' stands for the group's determination to always run forward with undying energy. The group is made up of Taewoon, Jungwoo, Kwanghaeng, Sungmin, In Oh and new member Jongguk from 'Superstar K3'.

The boys are looking to conquer the stage with a special remake of their fellow label-mate girl group T-ara's huge hit "Lovey Dovey".

Check out SPEED's first live stage with "Lovey Dovey Plus" below and check out the full 'Music Bank' performances here.