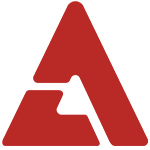 As soon as
Big Bang
released their new track "
Blue
", the group has been dominating various music charts and is expected to make a huge impact on the music industry.
Since its official release today, "Blue" has claimed the number one spots on various Korean music portal sites such as MelOn, Naver, Nate, and Dosirak.
It has been about a year since Big Bang has released an album and this song's lyrical melody and Big Bang's mature has created a harmonious mix that clearly expresses the title of the song. The title "Blue" represents the sadness that one feels when they loose their lover and this song expresses the emotional side of Big Bang that has been hidden before.
The music video, which was filmed in New York, further emphasizes the bittersweet aura. The video has received over 20,000 responses from all over the world since being uploaded onto Youtube earlier today.
One commented, "
It doesn't feel like this group debuted five years ago because they always have a fresh feel
" and many other comments did not hold back on their compliments for Big Bang always being able to impress with a different kind of charm each time.
Big Bang's fifth mini album is to be released on February 29 where they will be promoting not one but all six songs as their title tracks. Furthermore, the quintet will be kicking off their world tour 'Big Bang Alive Tour 2012' from March 2 to the 4th in Seoul.
[gallery]
Source: YG Entertainment