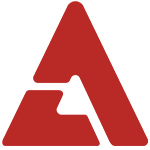 T-ara
's comeback music video is promising to be quite the hit, as it's just been revealed that actor
Cha Seung Won
has been cast for the leading male role! Directed by
Cha Eun Taek
, the 30-minute-long 'music drama' for "
Lovey-Dovey
" will be released in two parts. T-ara stated,
"We were so moved after hearing that Cha Seung Won-sunbae will be starring in our music video. Even during our busy schedule, we always made sure to watch his drama, 'The Greatest Love', and thought about working with him because of how great he was."
A slew of big name composers like
Shinsadong Tiger, Brave Brothers, Jo Young Soo
, and
Kang Jiwon
will be joining the girls for their comeback album next month. Source + Photos: TV Report via Naver