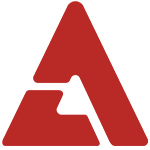 On the morning of May 10th,
YG Entertainment
's
Yang Hyun Suk
wrote a post on the
YG-Life blog
about 
2NE1
's comeback track, "
Lonely
." The post read:
"2NE1's new song, 'Lonely', will be released simultaneously with its music video on the morning of May 12th. It is a slow pop song that uses string instruments. Will.I.Am previously made a visit to the YG Entertainment building and made a few comments about 'Lonely': "I was waiting for the drum beats to come out but it didn't, so that was very refreshing. I think it'll be a big hit." The reason he said that it was refreshing was because the song is not what everyone is probably expecting. Departing from the worldwide trend of fast and powerful electronic songs of the house genre, 2NE1's new song is a slow song that's 100% analog in emotions.  In short, we did not use any auto-tune. I think that the reason he thought it'd be a 'hit' was because of the 'Lonely... Lonely.. Lonely..' It has a repetitive melody that's highly addictive. 'Lonely' was composed and written by Teddy, who's also known for 2NE1's previous hits, and features lyrics about the sorrows and loneliness of love.  What's unique about it is that the lyrics are different to what you're thinking of, in that it's actually about a person who feels lonely even with the person they love. Now about our broadcast promotions for 'Lonely'... I am so apologetic to all of our 2NE1 fans, but we are unfortunately not planning to promote 'Lonely' on broadcast programs. We are instead planning to promote with a song that 2NE1 can perform to. We would like to ask for your understanding.  This week's 'YG ON AIR' will feature a live session version of Park Bom's 'Don't Cry'. Next week, fans can see a live version of 'Lonely', as sung by 2NE1. As we've mentioned before, 2NE1's next song will be released three weeks from now on June 2nd. 2NE1's mini-album will be released six weeks from now on June 23rd. After eight months, 2NE1 is finally releasing a new song titled 'Lonely'... I ask for your anticipation and support."
Source + Photos: YG-Life