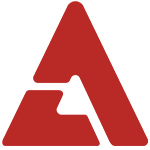 After debuting in 2003 with their hit single, "
Break Away
", power-vocalist quartet
Big Mama
has announced that they will be going their separate ways. Big Mama's agency, 
Taillruns Media
, revealed through Star News on February 22nd, "
Big Mama will be coming out with a new album, which will be their last before disbanding.
" The reason for Big Mama's disintegration lies in their desire to pursue solo activities. Taillruns Media said, "
The members will be going their own ways as solo artists and are upset that they will be ending their promotions together after 8 years.
" In actuality, the members began walking their own paths about two years ago.
Lee Young Hyun
revealed her first solo album, "
Take It
", back in November of 2009 while
Lee Ji Young
revealed a single in December of last year. Also, team leader
Shin Yeon Ah
and
maknae
Park Min Hye
went their separate ways after their contracts ended in January. The announcement from Taillruns Media, therefore, acts as the official agency notice to Big Mama's fans. Earlier on the 20th, 
Shin Yeon Ah
wrote a message on Big Mama's fan cafe about her new beginning. "
Since January 15th, my contract as well as Min Hye's with Taillruns has ended. Many of you may not be able to understand well or may question us, but I thought it would be good to explain our situation.
" She continued, "
Now it is almost Spring. The long days of winter where our bodies were listless are now over. We hope that as new days come, you can freely move your bodies like a baby bird. We are currently preparing Big Mama's last album, and it will be revealed within the first half of this year.
" Big Mama had made their debut in February of 2003 with their first album, "
Like the Bible
", and gained a huge popularity with their songs, "
Break Away
" and "
Resignation
". They had released their fifth album in 2010, but did not promote it. Source: Star News via Nate