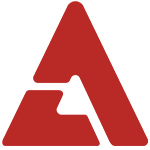 The voice imitation of
YG Entertainment
's CEO,
Yang Hyun Suk
, has been a popular variety show item for YG artists such as
Big Bang
,
Se7en
,
2NE1
, and
Gummy
. For the first time, the CEO himself spoke up on his voice imitations with
Star News
on January 12th by stating, "
I've definitely seen our artists imitate my voice on a variety of variety programs.  They've never done it once in front of me, so seeing them do it on variety programs made me think, 'Ah! So that's what they do when they hang out on their own.'  But of course, I don't feel that it's offensive at all.  It's actually quite funny.
" When asked to choose those he thought imitated him the best, he chose
Psy
, and Big Bang's
G-Dragon
and
Seungri
. He reasoned, "
I did see Jiyong and Psy imitate me on a broadcast program, and I laughed at how well they imitated me.  Seungri did it at our YG Family concert last year and I thought he pulled it off quite well.
" Source + Photos: Star News via Daum