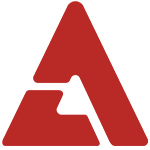 A press conference for the 
KBS2
drama 
"Mary Stayed Out All Night"
was held this afternoon at the Seoul Imperial Palace Hotel. Over the course of the questioning about the drama and stuff, actress
Moon Geun Young
surprisingly confessed her thoughts on marriage. She honestly stated,
"Marriage is not for me. I have so many things that I want to accomplish, so it would be detrimental to the family".
She further added, "
However, if I do find somebody who I love, and he understands and gives me freedom to do whatever I want, I would think of marriage. Nevertheless, I have yet to meet a man like that, and neither have I thought of marriage. I want to have personal freedom. I don't like the idea of being restricted."
"Mary Stayed Out All Night"  is scheduled to have its first episode aired on November 8th. Source + Image : Hankyung