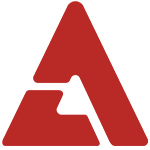 The Korean music industry is aging, and not just in the sense of an increasing number. An endless number of idols have been constantly debuting, giving no chance for singers of other genres to ever reach the spotlight before disappearing. Industry representatives have been agreeing that the industry is in a desperate need for urgent measures. Many agree that the possibility of succeeding in today's current market with what is considered "normal" music, only amounts to 0%. While the average ages of the idols are getting lower and lower, the average ages of talented singer songwriters and indie rock bands are getting higher. The first generation idol groups such as
H.O.T
,
Sechskies
,
Fin.K.L.
, and
S.E.S
were all considered shocking and unconventional for being mere high schoolers, averaging 17~19 years old. The concept has transformed countlessly over the years and now include junior high school students younger than 15. 
f(x)
's
Sulli
,
KARA
's
Kang Ji Young
, and
GP Basic
's
Hannah
and
Janey
were even called by a government office on October 4th and put on the chopping block. The situation has even reached the point where if a rookie group comes out with a member in the mid-20s, the comical question of "
He or she must be talented
?" is raised. In contrast to idol groups, the average ages of indie rock bands and singer songwriters have actually gone up. The singer songwriters still considered young include
Yoo Hee Yeol
and
Kim Dong Ryul
, both in their mid-30s. Bands such as
No Brain,
Crying Nut
, and
TransFixion
, all bands that have dominated early 2000, are all now in their mid-30's as well. It's hard for anyone to come up with the names of new singer songwriters that have emerged after 2000. There have been instances where a few popular underground bands such as
Jang Giha and Faces
,
Humming Urban Stereo
, and
Vanilla Lucy
were spotlighted but industry representatives have noticed that it is becoming increasingly difficult for bands to receive more opportunities without appearing on variety programs, CFs, or with a unique visual.
Brown Eyed Soul
being able to succeed entirely on music alone without any broadcast appearances is also an exception to the industry and only possible due to their talents.  The chance of success is actually quite low in reality. One representative stated, "
Indie rock bands are usually stereotyped as regarding pop music with disdain and avoiding appearances on variety programs. It's actually not the case. They just never receive the opportunity because broadcast companies favor big company idols
." Another representative added, "
It's difficult for the media to change everything completely around in order to save the musicians but the situation is grave in the fact that it's difficult for any rookie to succeed with just music alone as well. The possibility is 0%.
" Many others agreed with both statements, commenting, "
If the industry continues on like this, it's deadly for everyone.
"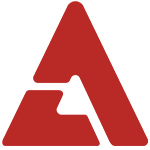 If so, why are so many representatives using such aggressive terms like 'death', in order to get their points across? Representatives of the record industry all gave the same response by blaming broadcast media companies for favoring larger companies. Each of these representatives requested to remain anonymous, proving the extreme amount of power and influence the companies hold. It has become a must for singers to make appearances on music programs in order to get their songs and faces known. Major public broadcast companies such as
KBS
,
MBC
, and
SBS
give 80~90% of their slots to idol groups and dance singers. A representative of company '
A
' revealed, "
Idols were the majority in the past as well. The only difference is that there used to be a variety of genres. Today, there's too much emphasis on only one genre
." A representative of company '
B
' revealed, "
The songs of today are nothing more than 'TV Music,' which is basically music made for TV. The only thing that matters is whether their program appearance gets them in the charts or not
." A representative of company '
C
' revealed, "
The music program PDs are a problem as well. They're completely enslaved to the viewer ratings. There has never been a PD that has publicly refused to play a plagiarized song on their program.  Music is no longer treated as a creative content. This generation has engraved the notion that music is money, which is completely wrong
." Still, it is difficult to blame just the music programs alone. The domination of the larger companies are just as big of a problem for the industry. It has already become a common law that any idol born out of a major company will succeed no matter what song they sing. The chance for said idol groups to earn a larger income is also that much higher since a member or two are easily placed into CF contracts, thus broadening the group's image.  Idol groups with strong companies are able to walk in and out of variety programs as they please. Online music sites have also been showing bias towards idol groups in order to raise their incomes as well. They have begun catering to major idol fanbases and categorizing idol songs in recommendation lists to lure fans into buying more music. Smaller management companies have complained on more than one occasion that it is becoming increasingly difficult for them to even promote their songs when their bands release new music. Even music distribution companies have been secretly giving an extra push towards singers that their company is affiliated with. A representative of company
'B
' stated, "
The majority of music sites only list songs that are decided by themselves. If they decide that a song has no profit value, they won't even create a ringtone out of it, making it impossible for singers to succeed with just music alone
." One pop culture critic revealed, "
With the drop in the level of focus there is put on hit tracks, the amount of digital purchases has rised substantially. Because of such reason, an endless amount of songs are constantly pouring into the market. It is true that idol groups have managed to advance various parts of the industry outside of just music, but there are just as many losses as well
."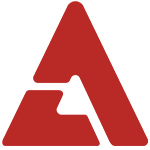 Although the issue is a severe one in the face of reality, many industry representatives seem to have a variety of their own solutions to the problem. The most important step in bringing about change is for the music and distribution companies to transform themselves on their own. One representative of a distribution company stated, "
Creating profit is important but we need to reinvest, to make sure that good music is being created. Although we might not gain profit immediately, we need to make some kind of effort to revamp the overall music market
." There is also a need for fairer standards with music programs and websites. Both need to make sure that there is no bias towards one company or the other and that music is fairly distributed to be judged by the public and not themselves. An indie rock industry representative stated, "
It will be difficult to change everything in one go. But we would certainly like for those in the position to make changes such as music program PDs or marketing directors to feel a sense of duty, and at the very least, be considerate of the rest of us
." A guitarist of one band added, "
We, too, must change as people that create music. It is true that we've put up an invisible wall around us while pursuing rock, indie, or the non-mainstream. We need to try harder to make sure that the music we produce is real and give more regard to commercial music in an effort to get closer to the public.
" Source + Photos: TV Report