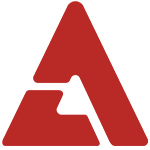 As Korea's national beauty, actress Kim Tae Hee is an idol for many women, and men consistently rank her 1st in polls as the ideal woman. In a promotional interview for her new film "Grand Prix", Kim revealed her own personal beauty know-how.
Skin
: Since I'm in a career that requires constant camera exposure, I check my skin closely. If I feel like my skin is going to break out, I go and receive treatment from a dermatologist before filming. If my skin feels dry, I use masks or apply a lot of moisturizing cream before sleeping. If I feel like I'm going to get blemishes, I lightly apply lotion only. I'm always vigilant about taking care of my skin.
Massage
: 6 or 7 years ago, I got a full body massage, but it was so painful I never tried it again. However, my shoulder muscles cramp up easily, so I sometimes get a light massage.
Weight
: My weight never changes drastically. The problem is that even when my weight changes by just 1 or 2 kg, it shows on my face the most. It's hard to maintain my weight so that my face doesn't appear fatter.
Diet
: I try to work out consistently. I can't go when I have a busy schedule, but I try to go when I don't have work. I prefer outdoor sports to working out at the gym. I often walk around the
Nam San
or
Han River
area, and when I was in
Jeju Island
for the filming of "Grand Prix", I walked along the coast. Walking while enjoying the view is great exercise.
Idol for women, ideal for men
: I'm so happy when people say stuff like this. Of course I am happy that men pick me as their ideal woman. But I don't think I can always be like that. Undoubtedly, I think that I have to work to create something more charming. I believe that I must become more mature and wise and work at inner beauty.