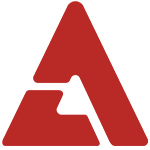 2NE1's charismatic leader, CL, confessed that she can't live without sunglasses. OnStyle's Style Magazine followed 2NE1 on the set of a recent fashion pictorial, and all the members of 2NE1 agreed,
"2NE1's fashionista is definitely CL."
Sandara
revealed, "
Although CL has always had much interest in fashion, I think to some extent she was born with fashion sense... When our stylist isn't there, CL matches our accessories and also takes care of the members stylings.
" 2NE1's stylist, Seo HanYoung, added, "
CL has so much interest that she personally brings accessories, scarfs, and shoes to the set. Since she does have remarkable fashion sense, there have been many cases in which we used the items that she brought.
" In particular, CL said,
"The one fashion item that I must have is sunglasses... You can show a variety of styles depending on the sunglasses' frames, lens colors, and shapes... The one thing that lets me add on my own personal style to our usual outfits that are set by our song concepts is sunglasses."
Through this episode, viewers will be able to see 2NE1's colorful charm through their transformations away from their usual powerful image. This episode will air on August 14th.