Social Media
Special Features
Saturday Morning K-tube: Happy Holidays & Goodbye 2012!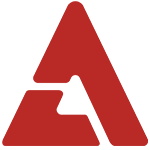 It's the end of December. Big holiday events, such as Christmas, Hanukkah, and Kwanza, have already passed and now it's time to look forward to the new year. Yet while some of us may be ready to leap ahead into 2013--ahem, SONEs--it might also be nice to take a step back, revel in the holiday festivities and reflect on the awesomeness of 2012.

That being said, here are some holiday-themed live performances that reflect some of the trends that dominated Kpop during 2012! From the old and new kings and queens of Kpop acting cute, talented soloists belting it out, to YG artists partying like rock stars, sit back, and relax as you start your Saturday on a festive note with a mini Kpop holiday concert within your very own room. Happy Holidays!

===

Channel 1: Holiday Cuties

A blast from the past with the still-popular Super Junior, Girls' Generation, Big Bang, Wonder Girls, and more performing for 'Music Bank's 2007 Christmas Special



2012 sweethearts Sohyun, Jiyoung, Suzy, Krystal, and Sulli performing for 'Music Bank's 2012 Christmas Special



Channel 2: Voices of Angels

Ailee's "My Grown Up Christmas List" at the 2012 Hope Rode Concert



Hyorin and K.Will's performance of "Have Yourself a Merry Little Christmas" for 'Music Core'



Channel 3: There ain't no party like a YG Party!

Big Bang is "on FIRE" during their "Fantastic Baby" performance at their Alive Tour 2012



Psy's amazing "Gangnam Style" performance at his Seoul Plaza Concert


Tags
Get the best of AKP in your inbox
DON'T MISS
Comments
There are 0 comments
Login With...