Civilians of South Korea were taken aback after witnessing what looked like American President
Donald Trump
and North Korean dictator
Kim Jong Un
impersonators strolling down the streets of Seoul.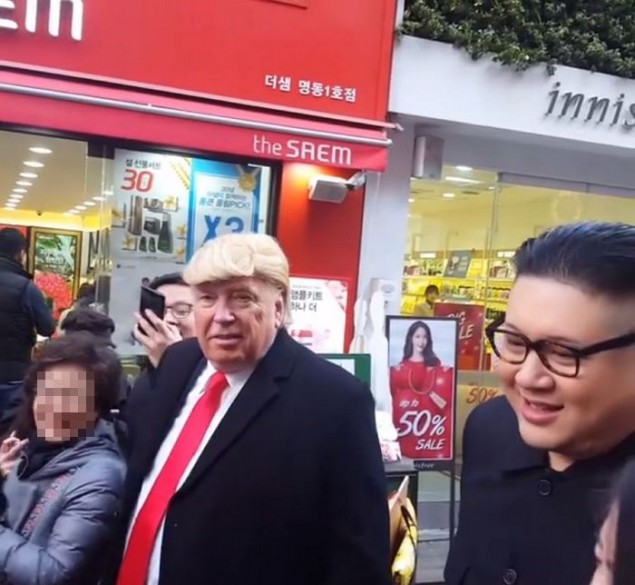 On February 8, various comments came pouring in through online community boards and social media of pedestrians who spotted the two impersonators together onsite. The two interacted with the people on the streets, talking and even hugging one another in the busy streets of Myeongdong.
SEE ALSO: Basketball hoop falls and kills a 14-year-old student in Gyeongnam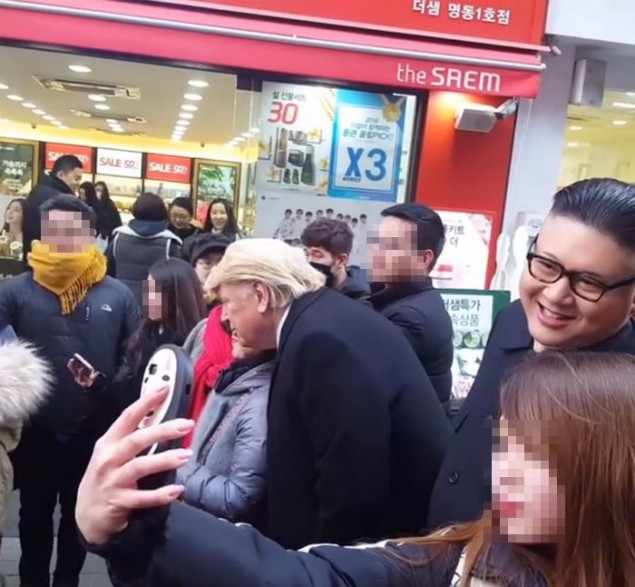 It was revealed that the two figures were already well-known cosplayers. The person cosplaying the Dictator of the North with the name Kim Jong Um is Howard from Hong Kong. He currently resides in Austraila.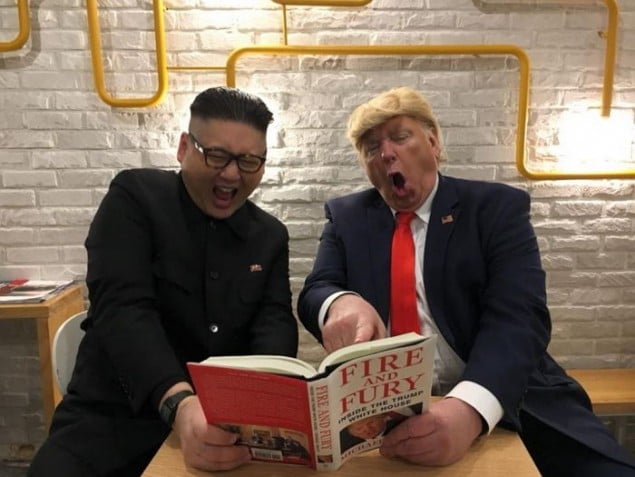 Howard had previously gained attention when he decided to cosplay as Kim Jong Un at a marathon event in Hong Kong back in 2013. He then went on to star in commercials and music videos.
On the flip side, taking on the role of Donald Trump was cosplayer Dennis Allen from Chicago. Dennis also boosted his career as an actor perfectly portraying the U.S. president with his distinct gestures and facial expressions. He recently landed a gig for a dentist ad.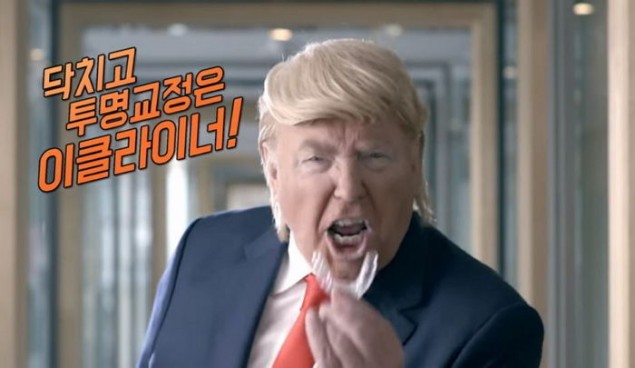 The two celebrities visited Korea in light of the '2018 Pyeongchang Winter Olympics'.
Baffled by the random encounter, people passing by laughed out loud and stopped to shake hands with 'Trump' and 'Kim Jong Un'.

The two even crashed the opening ceremonies by going to the media section but they were quickly escorted back to their seats.
Here is video of the Donald Trump and Kim Jung Un impersonates being asked to leave and escorted back to their seats #pyeongchangOlympics2018 #WinterOlympics2018 pic.twitter.com/vMIsP1Gm3b

— Angel Rodriguez (@ajrod) February 9, 2018
Twitter: @ajrod
Meanwhile, the real President Trump and leader Kim Jong Un did not attend the Winter Games opening ceremony in Pyeongchang.In their stead, the U.S. Vice President Mike Pence, second lady Karen Pence, and Kim Jong Un's sister Kim Yeo Jong attended the opening ceremony on February 9.