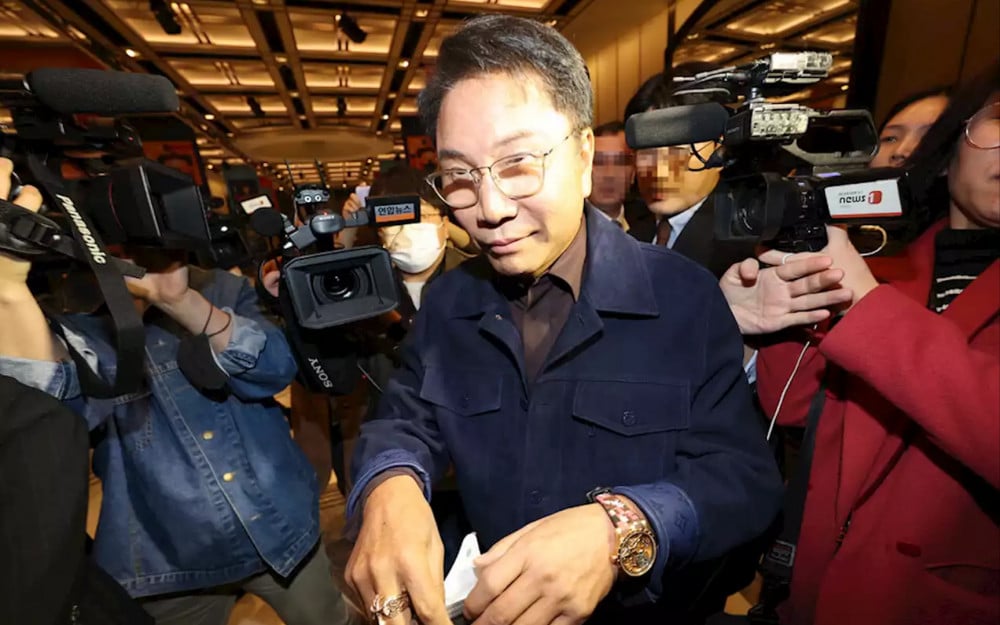 It was revealed that HYBE bought Lee Soo Man's stake in SM Entertainment and paid Lee an additional 70 billion KRW (~53.3 million USD) for his stake in SM Entertainment's subsidiaries.
It has recently become known that HYBE has signed a contract to support Lee Soo Man's 'Tree Planting' project by giving a total of 10 billion KRW (~7.64 million USD) over the next 10 years. It is expected that the controversy over Lee Soo Man receiving a premium from HYBE and negatively affecting the minority shareholders will continue to grow.
According to the stock purchase agreement (SPA) between HYBE and Lee Soo Man obtained by the Seoul Economic Daily on March 2, HYBE acquired the shares belonging to Lee Soo Man, including Dream Maker and SM Brand Marketing shares, which are subsidiaries of SM Entertainment, for a total of 70 billion KRW. HYBE's purchase of shares in a subsidiary owned by Lee Soo Man was revealed when the contract details were disclosed last month, but this is the first time that the specific acquisition amount has been revealed.
Lee Soo Man, his children, and other related people owned 24.14% of Dream Maker and 42.31% of SM Brand Marketing, but SM Entertainment is the largest shareholder in all of these companies. Dream Maker has been in charge of the production and planning of concerts, and SM Brand Marketing has been in charge of producing and distributing concert merchandise. SM Brand Marketing is a company with total assets of 28.8 billion KRW (~21.9 million USD) as of the end of 2021 consolidated financial statements. Sales were 45.2 billion KRW (~34.37 million USD), and operating profit was 6.3 billion KRW (~4.8 million USD).
HYBE's side has insisted that Lee Soo Man "gave up the management rights of SM Entertainment" and stated, "An agreement was reached between the company and former executive producer Lee to improve SM Entertainment's governance structure."

However, according to the video revealed on February 20, SM's current management explained, "HYBE's purchase of shares in the two subsidiary companies from the former executive producer will be interpreted as paying a separate premium. As a result, causing damage to the SM shareholders."

In addition, the financial investment industry also sees that HYBE paying additional money to Lee means that they are giving him a premium for management rights.
Meanwhile, HYBE announced on the same day that they will sell the stakes in the two subsidiaries acquired from Lee Soo Man in the future. Industry experts point out that HYBE will later face a dilemma no matter how much they set the value of the shares. An investment banking industry official shared, "If HYBE sells the two subsidiary companies to SM at a high price, it harms SM's shareholders, but if HYBE sells it at a low price, it harms HYBE's shareholders."