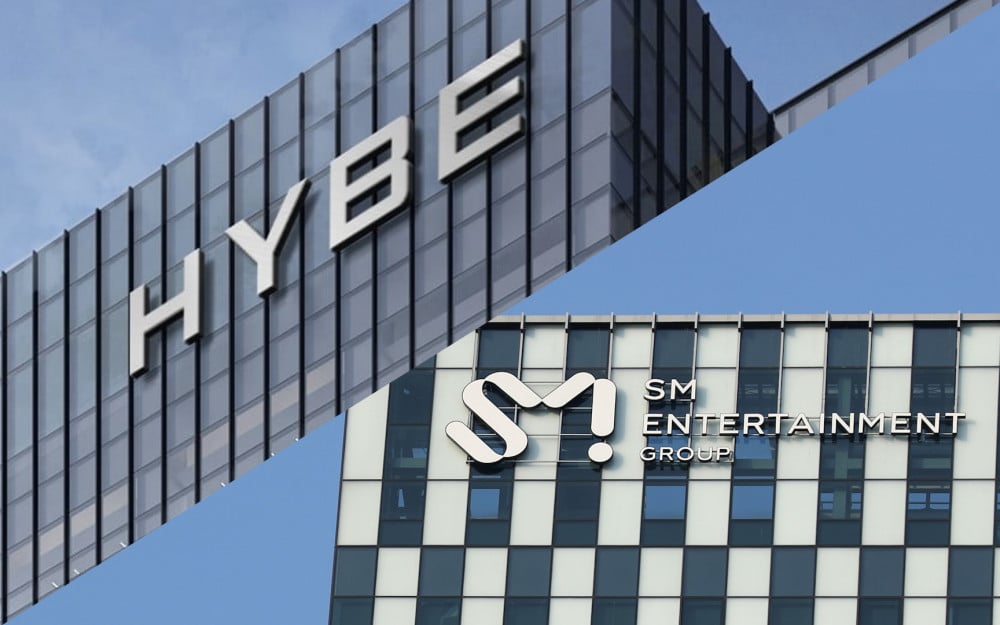 Even HYBE employees are divided when it comes to taking over SM Entertainment, and it was recently revealed that only 42% of HYBE employees voted in favor of HYBE taking over SM.
Recently, a poll was held in the HYBE lounge on Blind, an anonymous online community for company employees. To become a member of Blind, you have to verify your employment by registering with your work email. The poll asked employees their opinions of HYBE's acquisition of SM shares.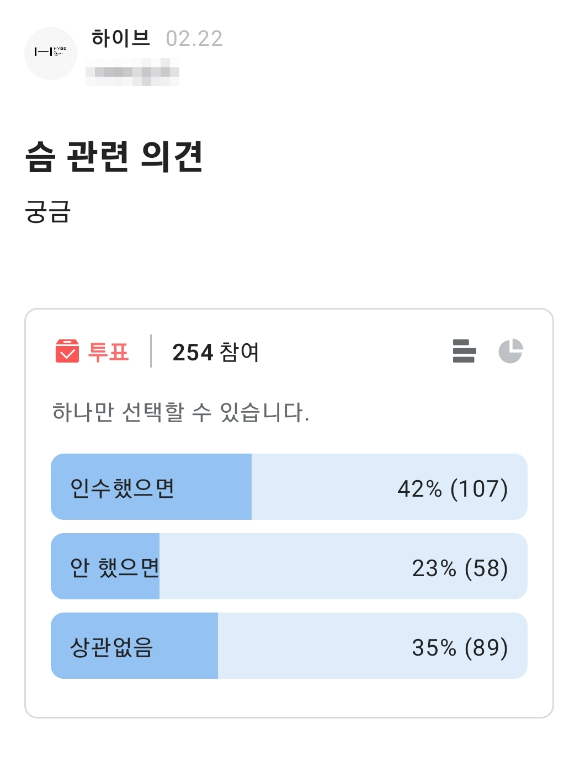 According to the poll, 42% agreed with the acquisition, 23% were against the acquisition, and 35% voted that they didn't care whether or not HYBE takes over SM Entertainment.
One employee commented, "I didn't agree to the takeover because that means that there will be more work for me but then looking at what's going on in the past few days, I just want HYBE to take over." Another employee who was against the takeover commented, "I want to see SM Entertainment be taken over by Kakao and not by HYBE." The employee who stated that they didn't care whether HYBE takes over or not commented, "I was an SM fan so I thought it would be good for HYBE to take over but I think it would be too much of a headache if HYBE takes over so I don't care if they take over or not."