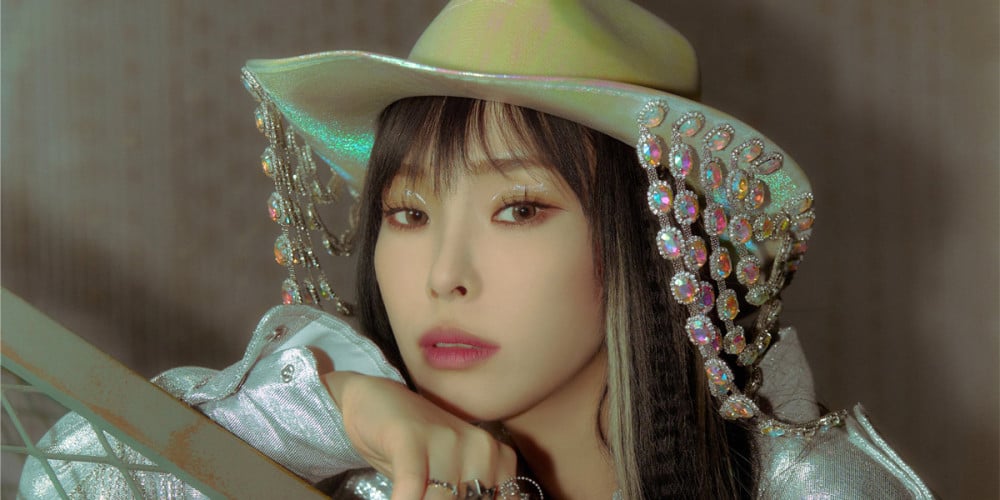 Heize is back with her doll-like visuals and a spunky, fairy aura for her new single "Vingle Vingle", produced by R.Tee.
In one set of photos, the musician draws onlookers in with her sassy charm as she rocks a bedazzled cowgirl hat, matched with bedazzled fringes on her faux leather jacket. In another set, Heize rocks a spunky fairy princess look pink highlights in her hair.
Meanwhile, Heize's new collaboration single "Vingle Vingle" will be out on April 5 at 6 PM KST.