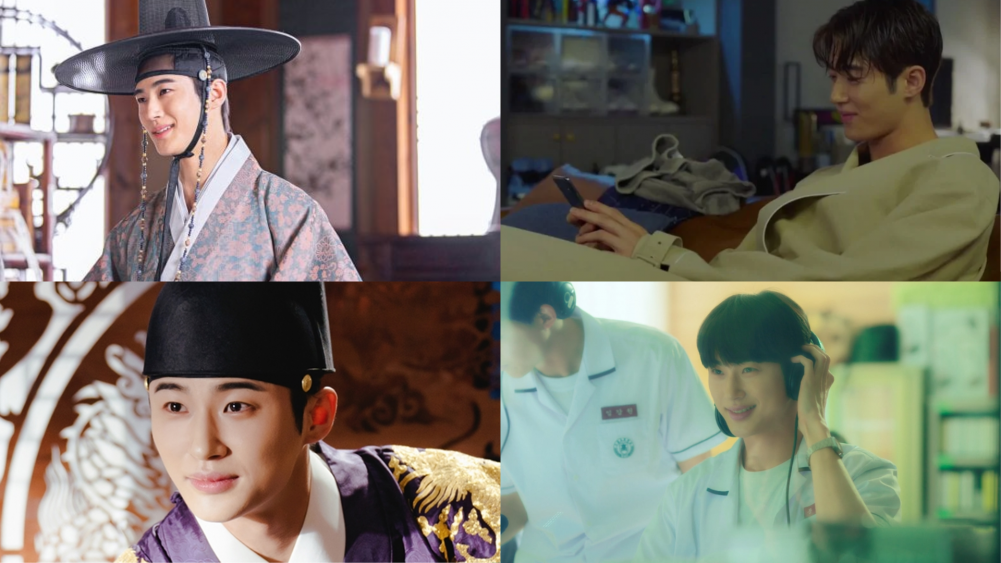 It is no secret or hidden fact among those in the entertainment industry that transitioning from another industry can be difficult. Some of them even juggle and work in multiple industries at the same time, excelling in various fields through their efforts and hard work. One of them is Byeon Woo Seok, a renowned model, and actor.
Woo Seok has been aspiring to act ever since, enrolling in his university's theater and film department because he wanted to sharpen his skills and learn more. Later on, he entered a modeling agency instead and debuted as a model in 2014. But during that time, he maintained his eyes on the goal and continued his passion for acting, taking acting classes at the agency while modeling.
He finally debuted as an actor in 2016, playing a cameo role in the hit drama "Moon Lovers: Scarlet Heart Ryeo" as the ex-boyfriend who cheated on Go Ha Jin (played by IU).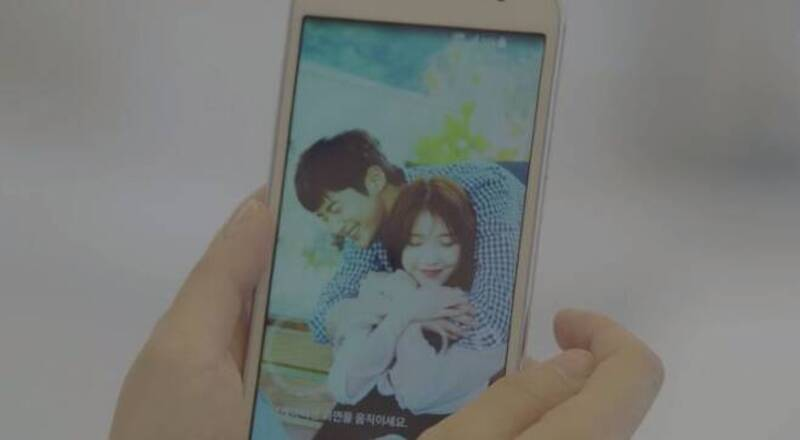 From then, he continuously accepted roles in various dramas, from being the senior of Joon Hyung (played by Nam Joo Hyuk) in "Weightlifting Fairy Kim Bok Joo" to playing a supporting role in the drama "Dear My Friends," playing the role of Son Jong Sik, one of the nephews of Choong Nam (played by Youn Yuh Jung).
Eventually, he landed several roles that exposed him further to the limelight and showcased his undeniable charms and acting talent. Here are some shows by Byeon Woo Seok that you should definitely watch!
"Drama Stage: History of Walking Upright"
Byeon Woo Seok landed a major role in tvN's Drama Stage Season 1 for the drama special "History of Walking Upright." He plays the role of Jong Min, a local tennis star who was a family friend and fellow student of Mi Na (played by Kang Mi Na). Mi Na had been harboring an unacknowledged crush and admiration for Jong Min and had never had the urge to use her special powers until she met Jong Min.
"Office Watch 3"
The third season of the series, which is also aptly titled "The Gossip Room," takes a sneak glimpse at office gossip. He plays the role of Ha Min Gyu, a member of the WHYNOT Communications' advertisement planning team. While they may be focused on their routine tasks, they are also even more worried about the rumors that are circulating outside of their cubicles, concern greater than a promotion.
"Flower Crew: Joseon Marriage Agency"
Woo Seok starred in a drama set in the Joseon Dynasty as Do Joon, the handsome informant of the marriage agency Flower Crew. He takes advantage of the fact that many Hanyang girls like him because of his good looks to learn more about Hanyang and the area for his work as an informant. Later, he develops feelings for Kang Ji Hwa, who is the cold, domineering daughter of the Second Chief State Councilor and is especially rude to common people and slaves (played by Ko Won Hee).

"Record of Youth"

His role in "Record of Youth" is usually best known and is credited for being his breakout role and the decisive point where he further established his abilities as an actor. The drama focuses on three young people whose lives are centered on the modern fashion industry, and without giving up, they strive to fulfill their desires and love. He portrays the role of Won Hae Hyo, a model turned actor similar to his career shift in real life and was one of Hye Jun's closest friends (portrayed by Park Bo Gum). He comes from a wealthy family, and his mother is in charge of his professional career.
"Moonshine"
"Moonshine" emphasizes the story of how the characters go around the most stringent alcohol prohibition rule that has just been passed in late Joseon-era Korea. The drama weaves stories of love centered on Nam Young (played by Yoo Seung Ho), an inspector who left his hometown in an effort to restore his family's honor, and Kang Ro Seo (played by Lee Hye Ri), a devoutly poor man's daughter who engages in shady transactions to sell alcohol in order to pay off her debts. Woo Seok plays the role of the crown prince, Lee Pyo, who, despite the fact that alcohol is prohibited, is exceedingly disobedient and frequently sneaks out of the palace to have a drink, causing trouble for the kingdom. Han Ae Jin (played by Kang Mi Na), a forthright and obstinate only daughter of a noble family, takes an interest in him.

"20th Century Girl"
His name once again made rounds among K-Drama fans with the hit romance drama film "20th Century Girl". He portrays the role of Poong Woon Ho, a member of the broadcasting club, a classmate of Na Bo Ra (played by Kim Yoo Jung), and the best friend of Baek Hyun Jin (played by Park Jung Woo). They chanced to meet due to Bo Ra's promise to her disease-stricken best friend Yeon Doo (played by Roh Yoon Seo) to make her happy and find out the whereabouts of her crush, whom she knew by the name Hyun Jin. Through this, Bo Ra attempts to follow Hyun Jin by auditioning in the broadcasting club with them, only for Woon Ho and her to be the only ones accepted, and Hyun Jin doesn't join the club. She tries to get closer to Woon Ho to learn about Hyun Jin and eventually gets involved in a complex story of love and friendship.
Byeon Woo Seok also has several future projects lined up for him, including the drama "Strong Woman Gang Nam Soon," which is a sequel-spin-off of the hit drama "Strong Woman Do Bong Soon," featuring the story of Gang Nam Soon (played by Lee Yoo Mi) who is the sixth cousin of Do Bong Soon who also portrays the same supernatural strength they possess.
He also stars in the upcoming movie, "Soulmate." In the film, two women born in 1988, Mi So (played by Kim Da Mi) and Ha Eun (played by Jeon So Nee), show the ups and downs of their relationship as friends as they mature. When Ha Eun develops her first love with her classmate Jin Woo (played by Byeon Woo Seok) in their late teens, the two of them experience a crack in their friendship and gradually fall apart.
Here are only some of the shows Woo Seok has starred in that you should definitely watch. Which of his shows do you like the best?