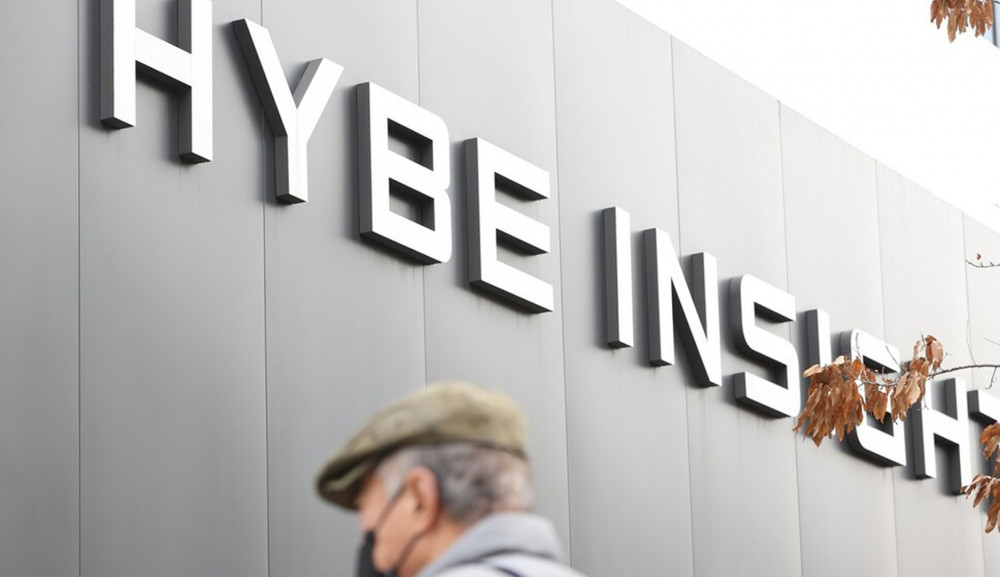 It appears that HYBE is aiming to acquire an additional 25%, bringing its total stake in SM Entertainment to 40%.
While agreeing to purchase the shares of former executive producer Lee Soo Man, the largest shareholder of SM, HYBE also decided to make a tender offer to SM's minority shareholders. With both companies at the top of the industry, attention is being focused on whether the Fair Trade Commission will approve the offer after their review.
According to the Financial Supervisory Service's electronic disclosure released on February 10, HYBE signed a contract to acquire 3,523,420 shares of SM Entertainment from Lee Soo Man at 422.8 billion KRW (~333.5 million USD) by March 6. This means HYBE will purchase the shares at a price of 120,000 KRW (94.65 USD) per share.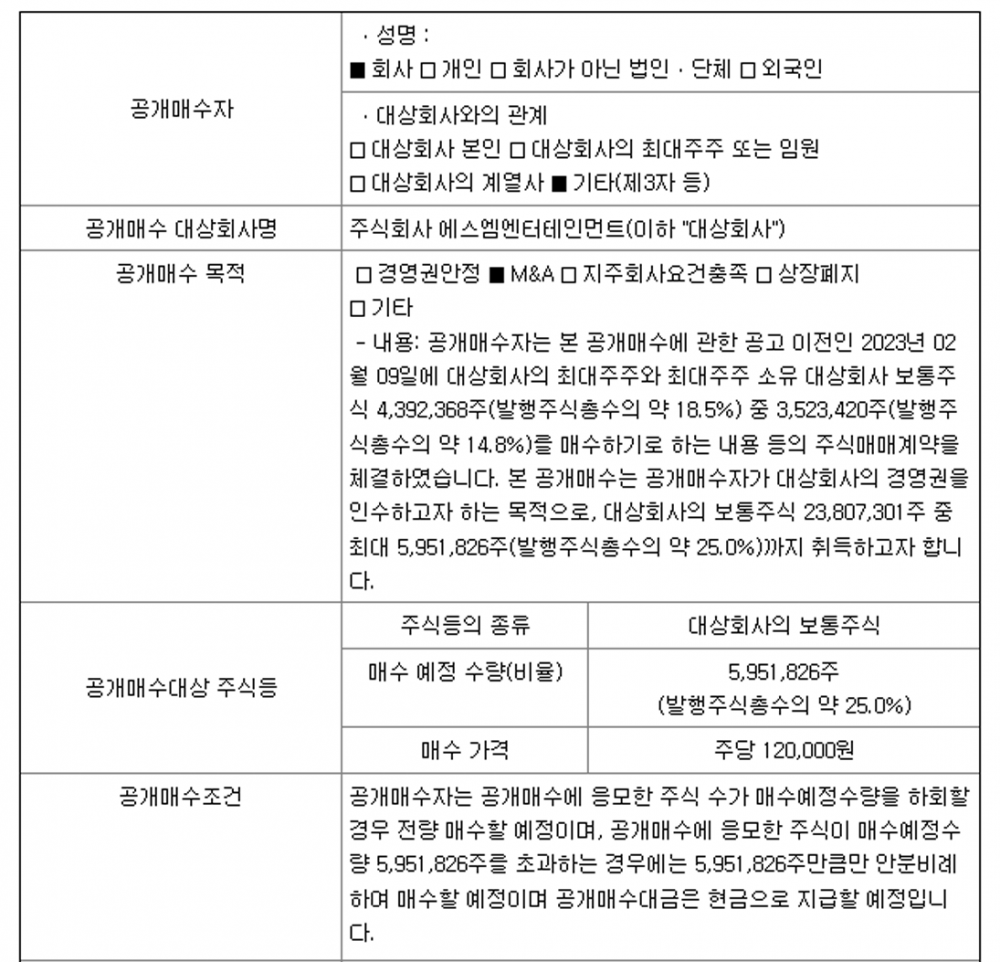 The stock to be acquired by HYBE is a 14.9% stake in SM Entertainment (excluding the treasury stock). It is just below the Fair Trade Commission's corporate merger notification standard (15%). Of the 18.6% stake held by Lee Soo Man, only the shares that are not legally problematic will be handed over to HYBE first. The rest of the shares will be transferred by the former executive producer exercising a put option after the Fair Trade Commission approval is secured.
Additional shares required for the acquisition of management rights will be secured through a tender offer. In a filing, HYBE revealed its intention to purchase an additional 25.2% of SM's shares (5,951,826 shares) for a total of 1.14 trillion KRW (900 million USD) from the minority shareholders. The purchase price per share will also be 120,000 KRW (94.65 USD) per share, which is a 22% premium over the previous day's closing price of SM, which was at 95,500 KRW (75.32 USD).
As a result, HYBE plans to secure a total of 43.7% of SM Entertainment's shares. However, this is a number that does not take into account the number of shares in circulation that will increase due to the new share acquisition and convertible bond contract that SM Entertainment previously signed with Kakao. If Kakao's future stocks are included, HYBE's stake will be slightly less than 40%. On the other hand, Kakao's stake at most will be at 9.1%. After the filing was revealed, Align Partners stated that HYBE's offer price was too low.