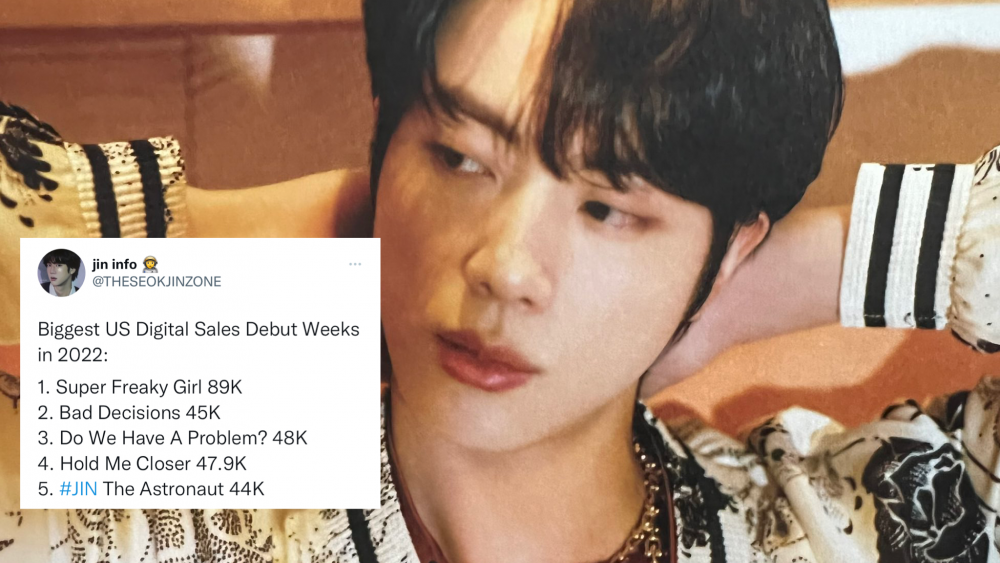 Jin's solo single "The Astronaut" has set many records, becoming a successful hit.
Jin holds the record of the highest first appearance on Billboard's Hot 100 in K-pop history among all groups and soloists. He is also the highest debuting solo song (#51). He has the biggest debut sales by a K-pop soloist on Global Billboard 200 in history - 62k. Was charting on Billboard Worldwide Digital Songs Sales chart for 7 weeks. Jin is the highest-peaking K-pop soloist on Billboard Hot 100 Japan in this decade (#4) and the first foreign artist to top the Oricon Sales chart in the past 11 years. He became a million-seller (the first soloist to get a gold certificate for a single album on Circle (Gaon)) despite his sales in the USA and Europe being excluded. He even received an RIA certification in Japan.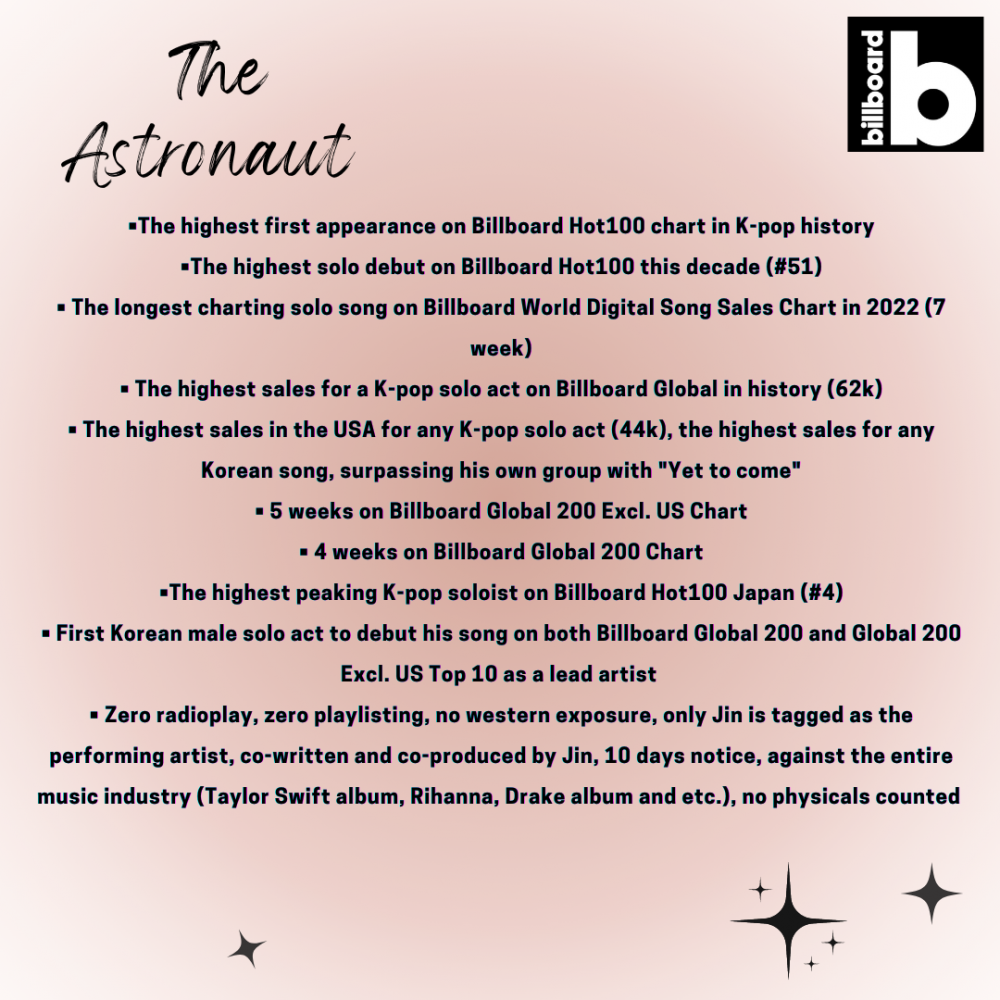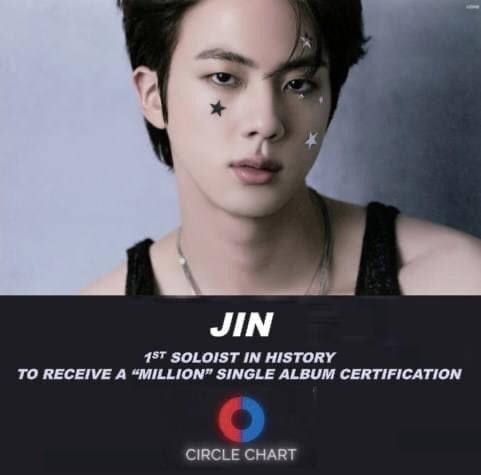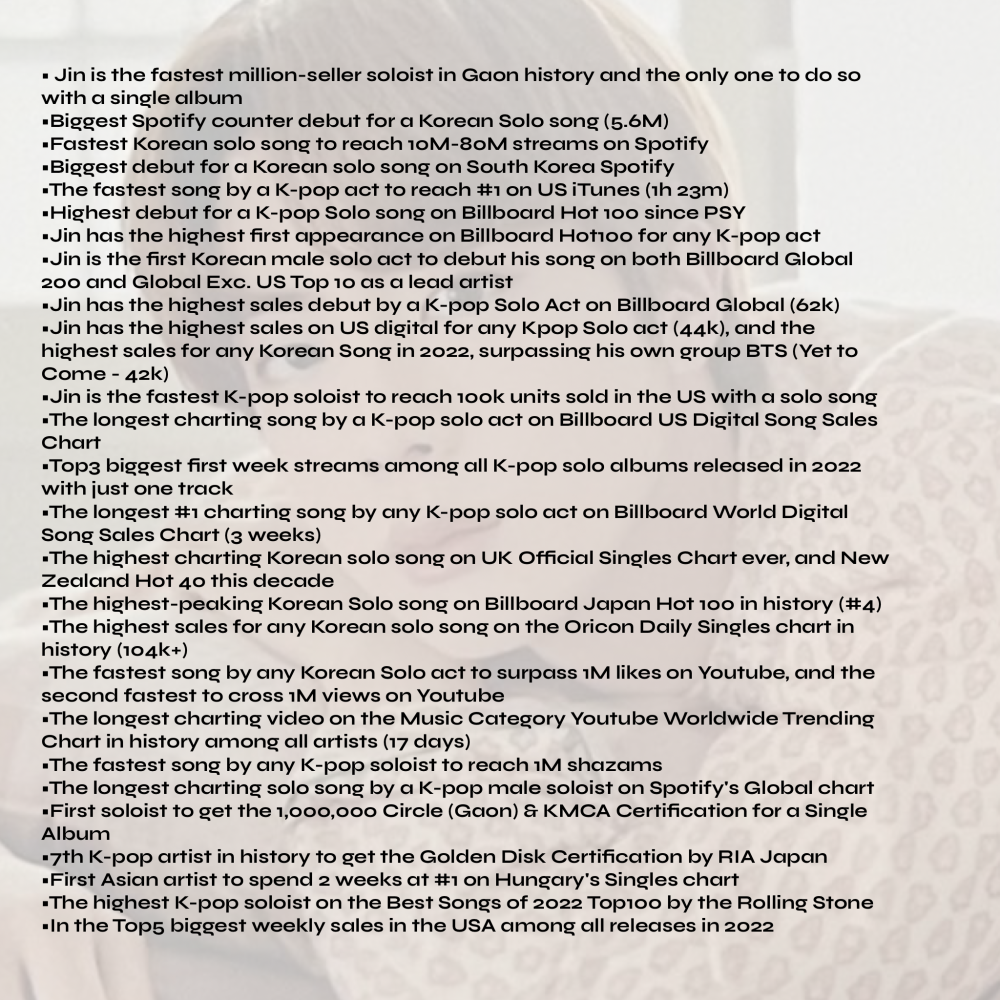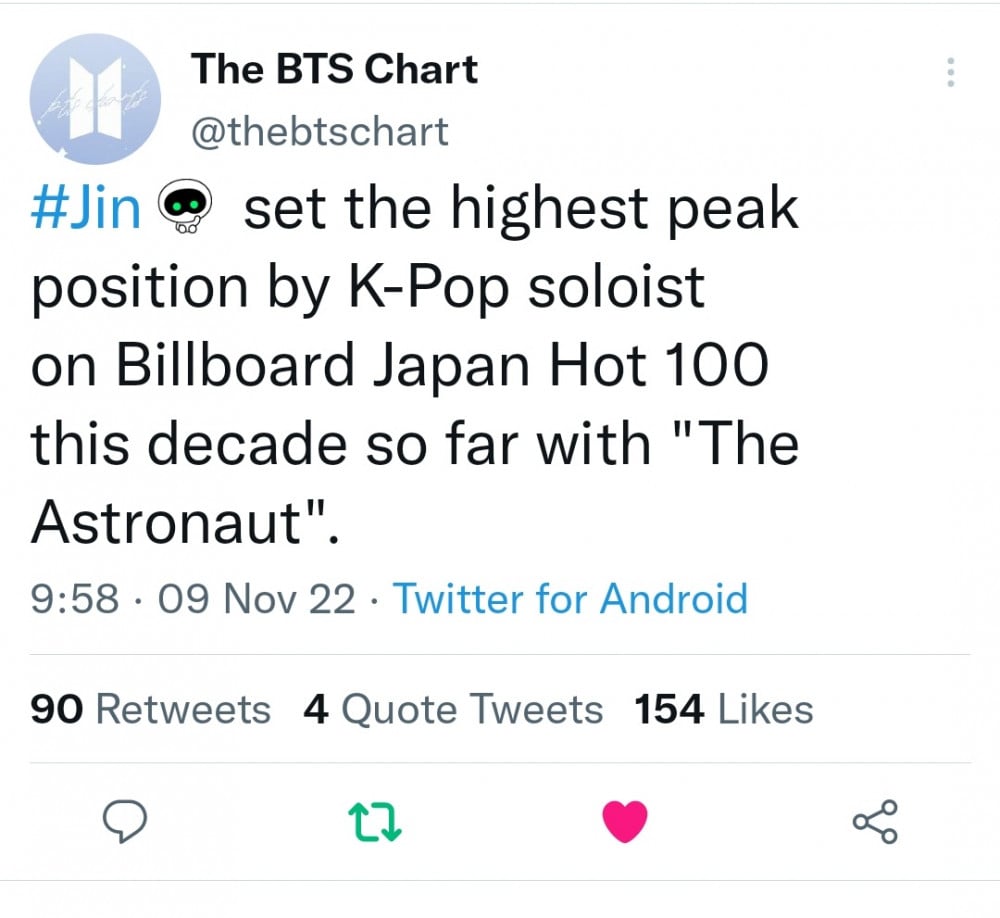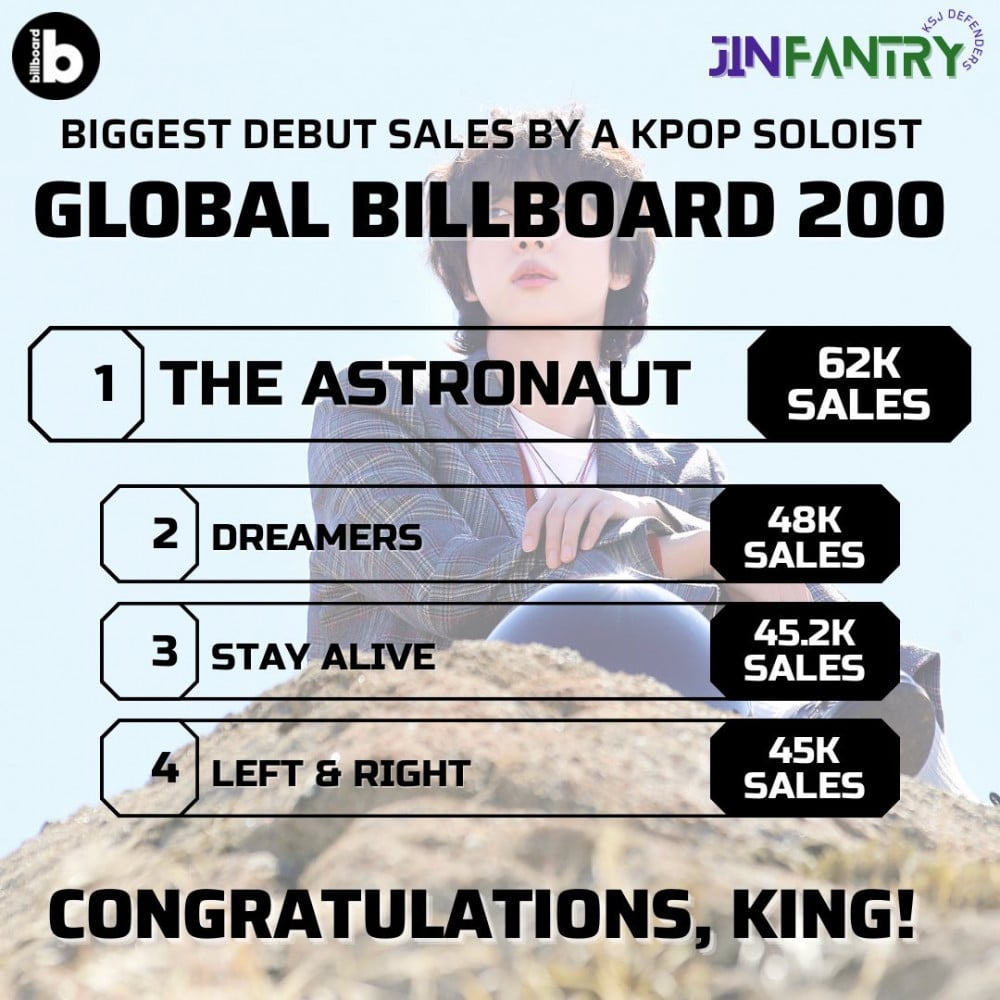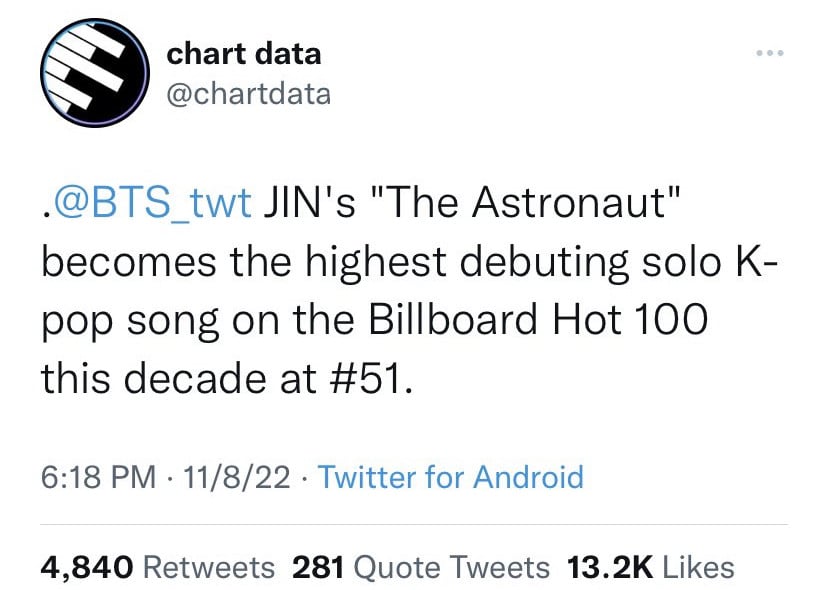 2022 has ended, and now we can compile the finalized charts for all artists.
Jin's digital sales in the USA were so high that his song "The Astronaut" scored the 5th biggest digital sales debut week in the US among all artists. As for the pure sales (physicals + digitals), due to being a single (+ late shipping), "The Astronaut" has only digital sales counted, and it still made the 6th biggest pure sales debut week in the US in 2022 overall ("Flowers" was released in 2023).
Jin even surpassed his own group - BTS, with their title track, "Yet to come." No other K-pop artist made it to the Top 10, while Jin is on it three times - with "Bad Decisions," "The Astronaut," and "Yet to come"!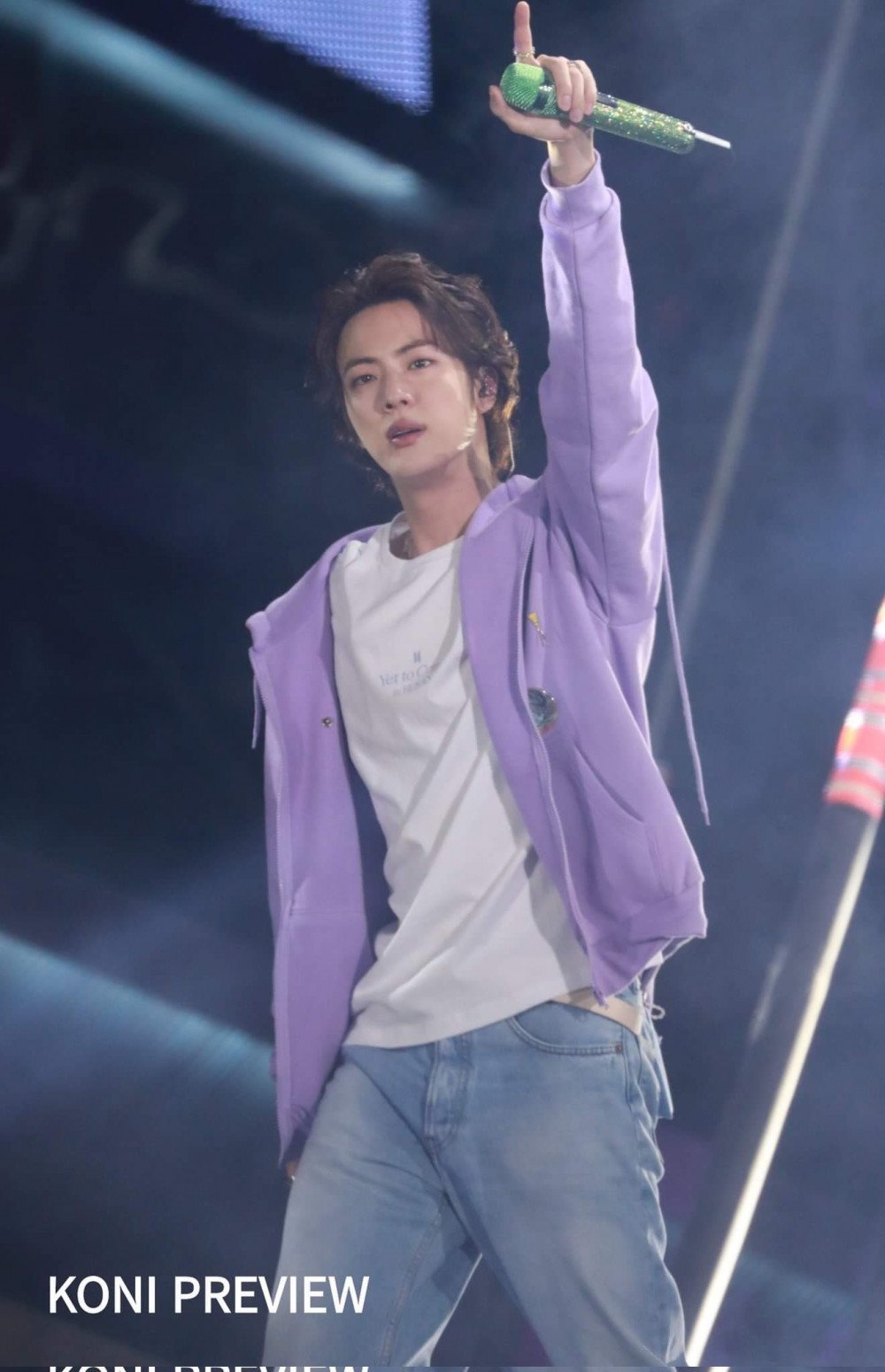 Jin also scored the highest digital sales debut week in the US for any K-pop soloist ever.
Congratulations Jin!