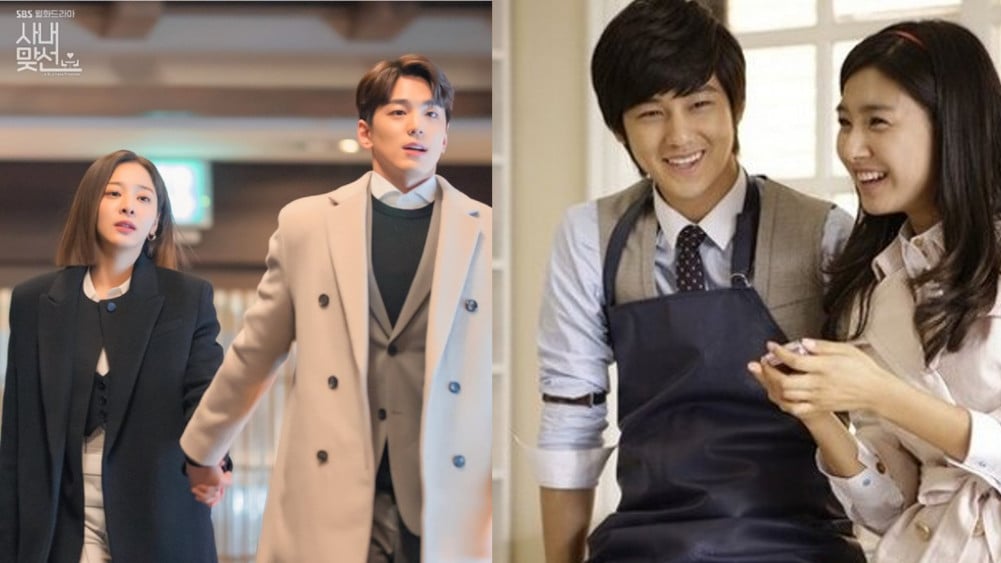 More often than not, the main leads and their storylines get all the attention, but every so often, the secondary characters receive even more love and appreciation! To celebrate these characters, here are seven of the best second-lead syndromes we've seen so far!

1. Yi Jung & Ga Eul in "Boys Over Flowers": Seriously, this couple really needs to get their own series. Never giving up on Yi Jung, Ga Eul let Yi Jung see the better side of himself, pushing him to become someone who had found a reason to push forward!
2. Cha Sung Hoon & Jin Young Seo in "The Business Proposal": This second lead couple was like no other; they had a very spicy romance which made viewers fall in love with them even more!
3. Seo Dae Young & Yoon Myeong Joo in "Descendants of the Sun": There's nothing stopping Seo Dae Young and Yoon Myeong Joo from loving each other as they overcame hurdle after hurdle to come together!
4. Henry Kim & Yoo Hee Jin in "My Lovely Sam Soon": Granted, he was her designated medical assistant, but after being with her during one of the most challenging moments in her life, you would expect Yoo Hee Jin to at least give Henry a chance, but sadly this pairing just solely was platonic.
5. Prince Wang Wook & Ha Soo in "Moon Lovers: Scarlet Heart Ryeo": Why is it that the kind, gentle-hearted ones who love the main lead are never the ones who get the girl? Such is the case for Prince Wang Wook. To be honest, who wasn't rooting for him to get the love of his life?
6. Han Ji Pyeong & Dal Mi's Grandmother in "Start Up": So this isn't a romance storyline here, but you cannot deny the fact that their friendship really was like a mother-son relationship. To be able to see their relationship bloom was really heartfelt!
7. Shin Hyuk & Kim Hye Jin in "She Was Pretty": It's always the sweet gentlemen that end up not getting the girl; why? Especially for someone who is warm-hearted and loved her for who she was, even though others were turned off by her appearance, Shin Hyuk was such a gentle soul that deserved so much better!
If these second leads were to get their own series, whose storyline would you want to watch the most?