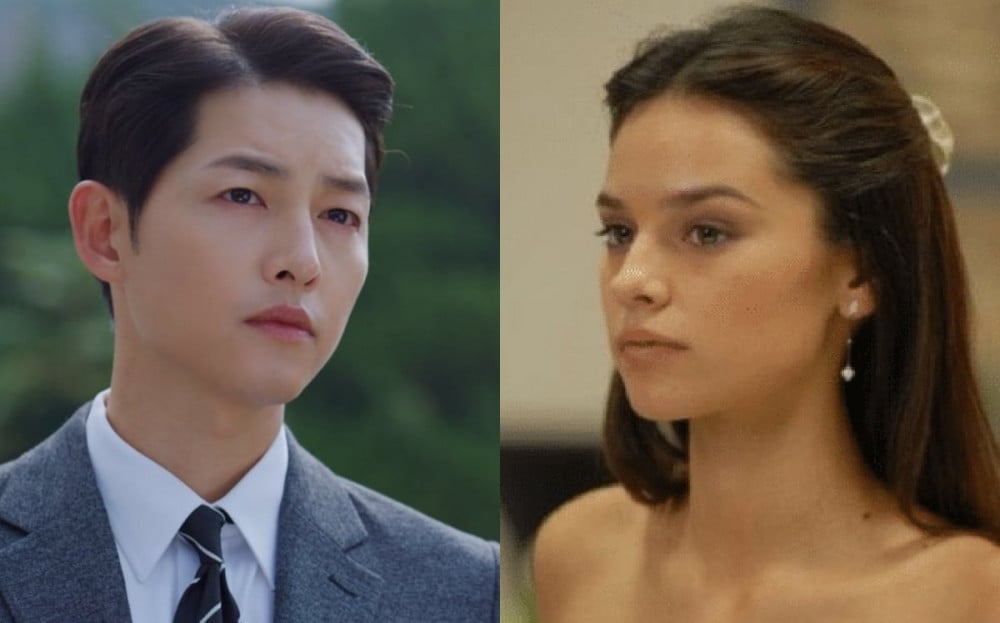 Just a few hours ago, Song Joong Ki announced his marriage to Katy Louise Saunders and also revealed her pregnancy with his baby.

On January 30, Song Joong Ki wrote a letter to his fans on his official fan cafe, announcing his marriage to Katy Louise Saunders. He explained, "I wanted to share the happiest and most important promise in my life with you all. I have promised Katy Louise Saunders, who has been supporting me and sharing time together, to spend the rest of my life together."
He continued, "Thankfully, we have welcomed a precious life between the two of us. So today, we have registered our marriage as a couple, based on our deepest love and trust," and revealed that his wife is pregnant.
Korean netizens commented, "Congratulations to them both. Good times will come when you overcome the times of difficulties," "If I were his parents, I would faint," "I don't know what his story is but he seems to get married too easily," "I don't think her being a divorcee is an issue but she has two kids is what I heard," "He married really hastily but he's also getting remarried hastily too it seems," "Should I be happy? but for some reason, I feel this is unfortunate," "Regardless of who he gets married to, I just hope Song Joong Ki is happy," "I would bet 1 year," "Good luck to them both," "Song Joong Ki must have done crazy, this Katy person has a history too," and "To be honest, this is none of our business even if Song Joong Ki gets divorced three times or something. Everyone is being ridiculous criticizing him of his marriage."