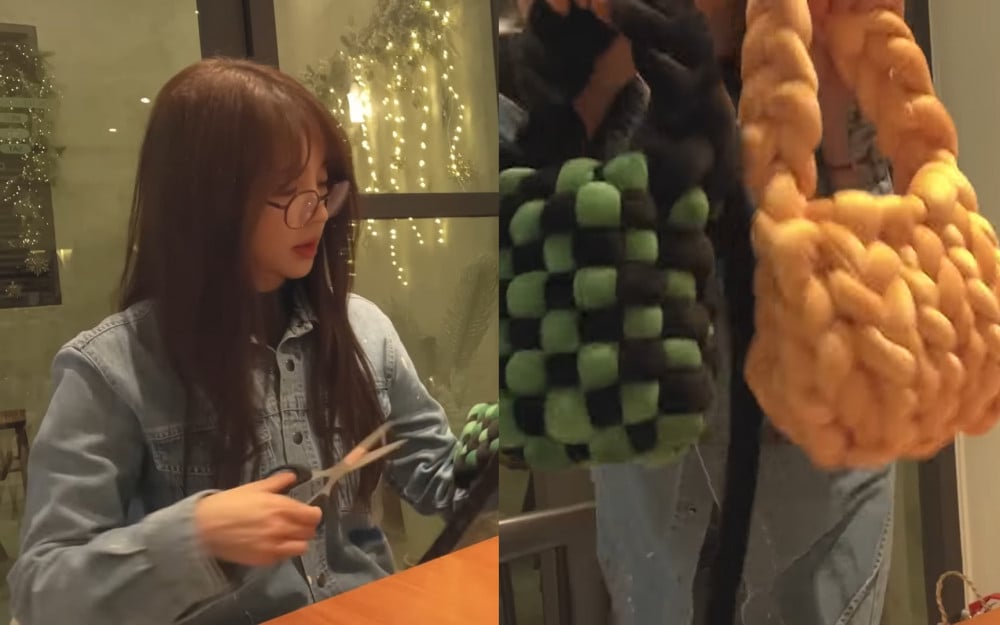 Yoon Eun Hye recently updated her fans and revealed her bag-making skills.
On December 22, Yoon Eun Hye posted a vlog on her YouTube channel and showed off her winter hobby. In the video, the actress made a mini-bag and a big bag using giant yarn.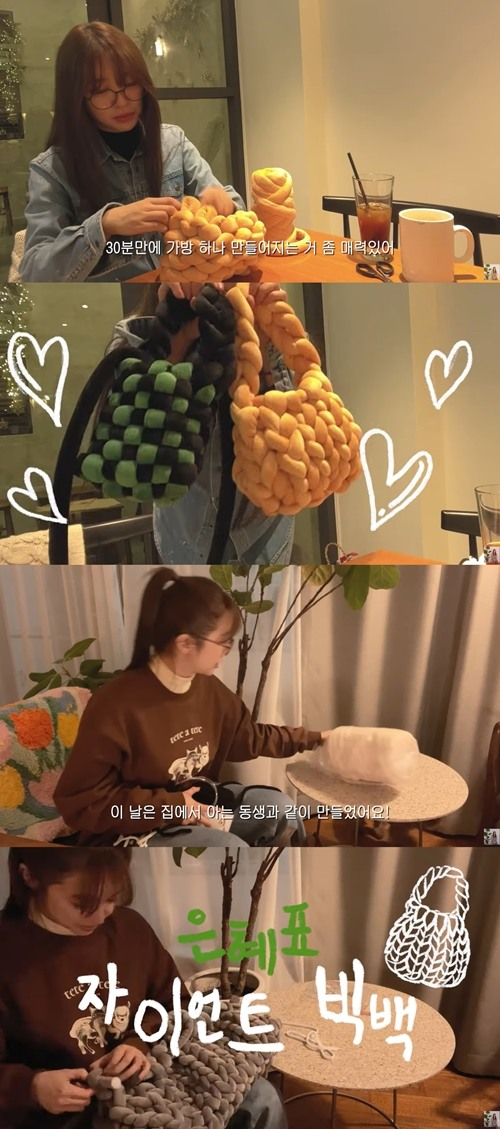 After purchasing the giant yarns, the actress went to a cafe and began making the bags. She explained, "I think elderly people make clubs and gather at cafes like this to make things like this."
Shortly after, Yoon Eun Hye shared, "I think it's charming that you can make a bag in 20-30 minutes." She also advised, "I think it would be good if you buy furry yarn."
During this video, Yoon Eun Hye made two bags she decided to give away to her fans.