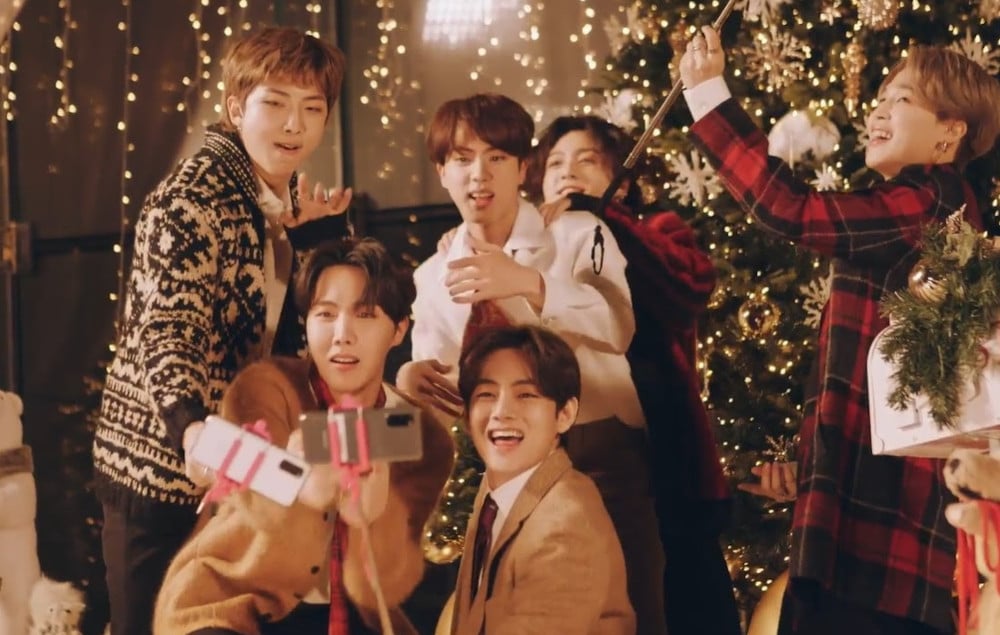 Christmas is just a few days away, and December is undoubtedly the happiest time of the year for many people! It's especially more joyful in Korea because we get to prepare for Christmas by jamming out to our favorite K-Christmas carols!

K-pop produces some of the best Christmas tracks, and every year, we're gifted with some great tracks to listen to. Today, we'll be checking out a comprehensive joyful K-Christmas playlist that will get you into the festive spirit no matter what!
Let's get our stockings ready and our jingle bells prepped up because this list will surely make you happy!
SG Wannabe Kim Yong Joon & Brown Eyed Girls Gain - Must Have Love
Sung Si Kyung, Park Hyo Shin, Lee Seok Hoon, Seo In Gook & VIXX - Because It's Christmas
IU feat. Chundoong - Merry Christmas Ahead
Starship Planet (K.Will, Soyou & Jungmin) - White Love
Girls' Generation TTS - Dear Santa
Infinite - Lately
Kang Min Kyung & Park Ji Heon - Happy Together
Davichi - Everyday Christmas
BTS - Dynamite (Holiday Remix)
TWICE - Merry & Happy
After School - Love Love Love
SS501 - Snow Prince
Sung Si Kyung, Park Hyoshin, Seo In Gook, VIXX, Little Sister - Winter Propose
SECHSKIES - Couple
Taeyeon - This Christmas
LABOUM - Winter Story
BTOB - You Can Cry
Crayon Pop - Lonely Christmas
Fin.K.L - White
Turbo - White Love
Baek Yerin - Love you on Christmas
BTOB - The Winter's Tale
Stella Jang x Locoberry - Happy Christmas Ahead
Kim Bum Soo x Lena Park - White Winter
Sung Si Kyung - Have Yourself A Merry Little Christmas
April - Snowman
Lovelyz - Twinkle
Antenna - Hello Antenna, Hello Christmas
f(x) - Wish List
Red Velvet - Wishtree
BTS - Butter (Holiday Remix)
Wow - what an extensive list! This list is already getting me pumped for the best time of the year! K-carols are definitely something you don't want to leave out when it comes to the holiday season, so load these up on your playlist, and we hope you have the best time preparing for this season!
What are your thoughts on this playlist? Is there another k-carol that we may have missed that didn't make it on this list? Make sure to let us know in the comments below!