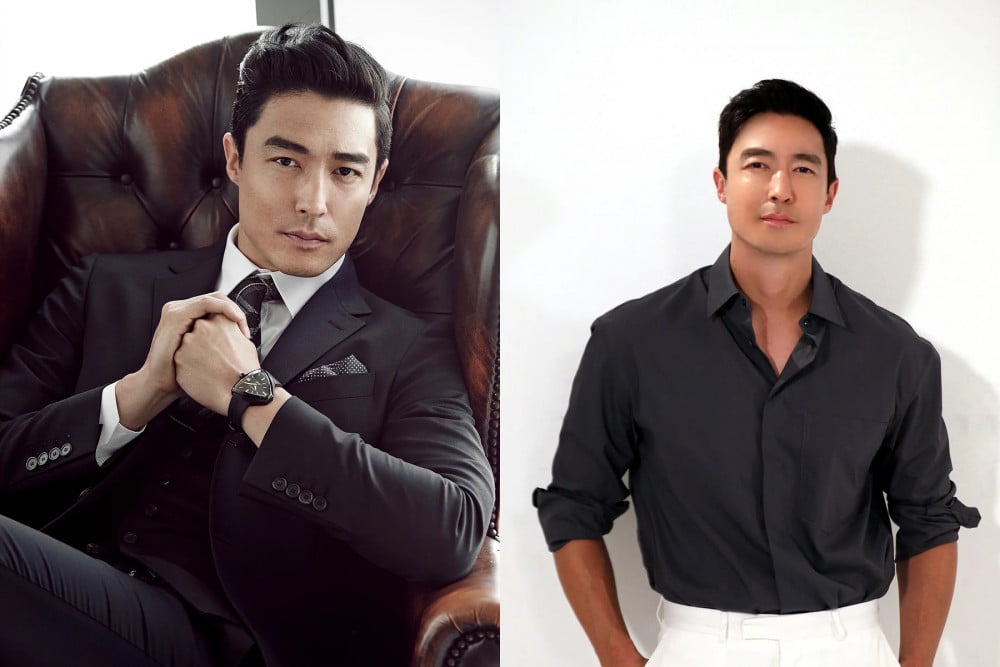 Daniel Henney is a Korean American actor and model who has become a well-known name in both the United States and South Korea. He is best known for his roles in Hollywood films, American TV series, and his appearances in Korean dramas. While it's been a while since Daniel Henney has been seen on the Korean entertainment scene, with the recent release of 'Confidential Assignment 2: International,' and his guest appearance on 'Behind Every Star,' Daniel Henney is back in the Korean limelight! In case you don't know who Daniel Henney is, here are ten facts about who he is!
1. Daniel Henney began his acting career with his debut in 'My Lovely Sam Soon,' where his co-star was fellow hunk Hyun Bin! It's amazing that they were able to reunite so many years later in a film together!
2. Daniel Henney is the voice behind Tadashi Hamada, the older brother to Hiro from the animated film "Big Hero 6."
3. Daniel Henney is an avid dog lover, having named his beloved pup Mango, who sadly passed away.
4. Daniel Henney also landed a major role in Hollywood through the hit series "Criminal Minds."
5. He also made appearances in "X-Men Origins: Wolverine" back in 2009!
6. Before making his acting debut in films and dramas, Daniel Henney had a successful career as a model, traveling to countries such as France, Italy, and Hong Kong.
7. He made a major impact in Korea as he was the first foreigner to win the category of Best New Actor!
8. The actor is renowned for his generous spirit, so much so that he has been inducted into the Community Chest of Korea's Honor Society, an esteemed status reserved for those who have made substantial donations to charity.
9. Daniel Henney also plays a role in "The Wheel of Time" television series!
10. When he first made his debut in 'My Lovely Sam Soon,' even though he is half Korean, he had limited knowledge of the Korean language, yet he still managed to deliver his lines in Korean with great effort!
What are some facts you know about Daniel Henney?