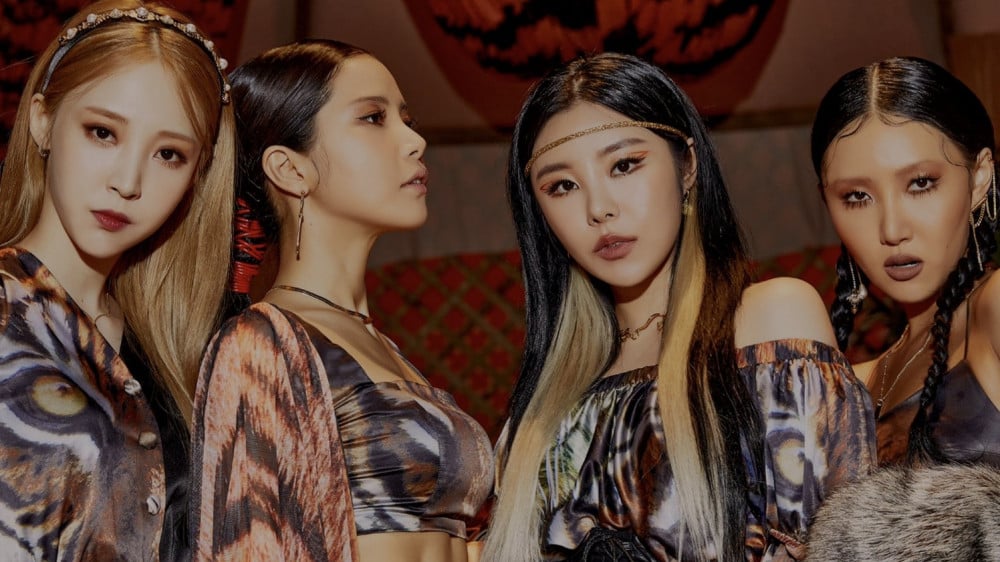 MAMAMOO's "AYA" music video has surpassed 100 million views on YouTube.
On December 13 KST, the girl group's music video for "AYA" officially exceeded 100 million views on YouTube. Released on November 3, 2020, as the title song from the group's 10th mini- album, 'Travel,' the video hit the milestone 2 years and 1 month later.
"AYA" has become MAMAMOO's fourth music video to reach the 100 million view count, after "Egoistic", "HIP", and "Starry Night".
Congratulations to MAMAMOO! Watch their "AYA" MV once again here: