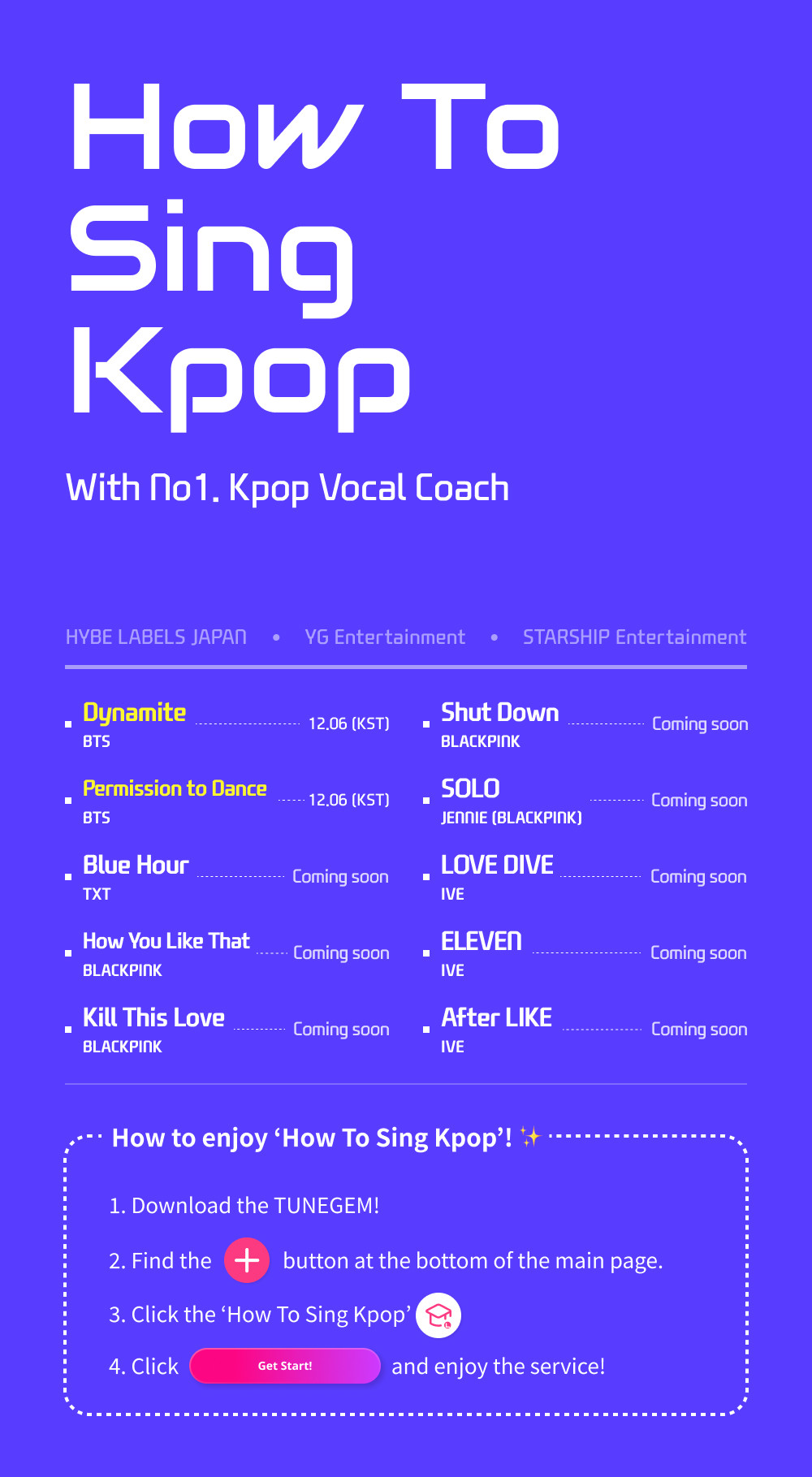 What if you could get singing lessons from the most popular K-Pop vocal coaches in the industry? Now, TUNEGEM has made it easy to learn how the greatest idols from iconic companies like HYBE, YG, and Starship perform vocally from the comfort of your own home!
You can live out your celebrity dreams using TUNEGEM's newest "How To Sing K-Pop" feature with easy lessons on how to perform and own songs like BTS's "Dynamite" and IVE's "After Like." TUNEGEM will start by releasing 10 songs and teach users to learn the key points of hit K-Pop songs.
Immerse yourself in TUNEGEM's studio experience and get the experience of recording a song at your fingertips. The in-studio simulation provides coaching to guide you on how to optimize your vocal performance.
Check out a preview of TUNEGEM's vocal coaching experience below:
Sing like the biggest hitmakers in K-Pop on TUNEGEM! Show off your newly acquired professional singing skills the next time BLACKPINK, BTS, and IVE come on with your friends. TUNEGEM's "How To Sing K-Pop" is on sale now for 80% off, and users can get their first vocal lesson for only $3!
Do you have what it takes to be the next best K-Pop vocalist? Show us what you got and download TUNEGEM today to get your first lesson for less than the price of a latte!
===========================================================
Disclosure: This article is sponsored by KPOP FACTORY.