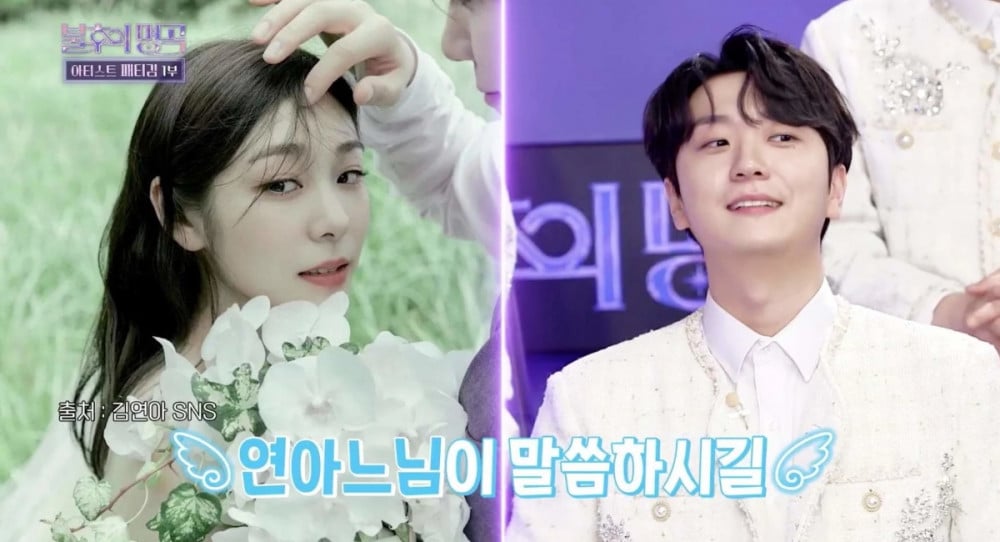 Forestella's Ko Woo Rim recently opened up about his life with Kim Yuna.
On November 26 KST, the Forestella members appeared on KBS2's 'Immortal Song,' dedicated to the discography of Patti Kim. The episode gained particular attention for being Ko Woo Rim's first television appearance since marrying Kim Yuna last month.
During a moment of the episode, MC Kim Jun Hyun asked Ko Woo Rim if Kim Yuna was aware of Forestella's undefeatable reputation as contestants on the program, to which the singer replied, "She always supports Forestella's music activities. I think she must know because she always tells me she's cheering me on."
The other Forestella members also opened up about their reaction to first learning about Ko Woo Rim's marriage plans, saying, "Rather than being surprised by the news of their marriage, we were more surprised by the news of their relationship." Member Kim Hyung Ho also recalled saying "Wow, this really crazy guy" and playfully hitting Ko Woo Rim when he saw the photos of the couple out together. Member Bae Doohoon also likened the engagement news to that of a real family member's, showing the group's closeness.
"The members put in much more work than me on my wedding day," Ko Woo Rim commented, as Forestella put on a congratulatory performance at the wedding. "I'd like to take this opportunity to say thank you for greeting the guests on my behalf."
When asked what has changed about Ko Woo Rim since the wedding, Bae Doohoon joked, "I can't really explain it, but he smells like a married man now," causing the other guests to laugh.
Meanwhile, as previously reported, Korea's queen of figure skating, Kim Yuna, and Forestella's Go Woo Rim officially married on October 22nd.