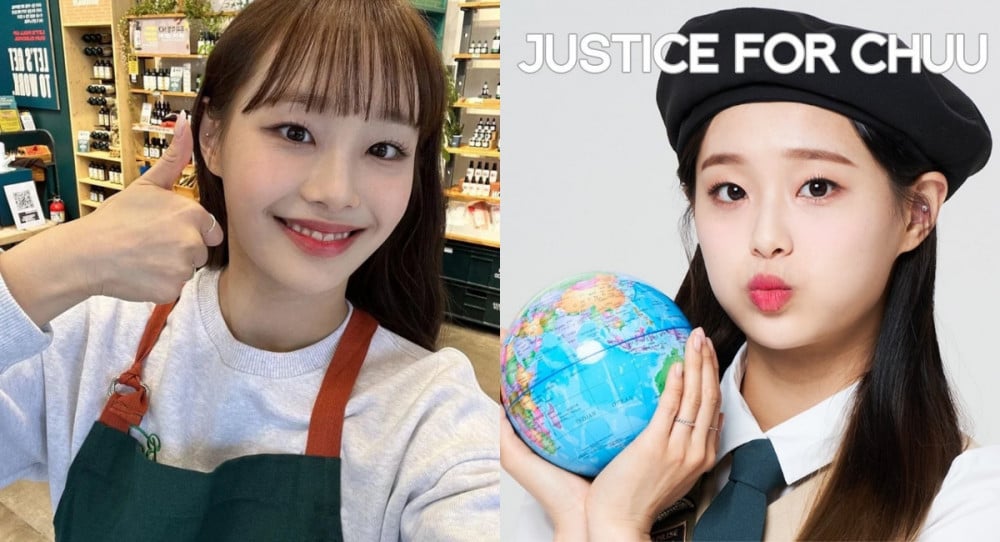 A company that Chuu was previously an endorsement model for is publicly defending the idol after her removal from the girl group LOONA.
On November 26 KST, Concentration Lab, the creator of Smart Snacks, took to their official Instagram account to upload an image of the idol with large "JUSTICE FOR CHUU" text. The move is gaining particular attention as her modeling contract for the brand expired some time ago. However, they continue to show their loyalty to and trust in the idol, especially during a time that shortly follows the company's allegations made about her behavior.

"Our hearts hurt after hearing the unfortunate news about Chuu, who was previously Concentration Lab's Study Jelly model. We hope the truth will come out soon," the company wrote in their post, adding the hashtags #justiceforchuu, #istandwithchuu, and #지켜츄 [Korean for 'protect Chuu']. They also added that they will take down the post if it ends up creating a problem.

Netizens responded to the post leaving comments like, "Looking at this, I feel that Chuu has lived a really good life," "How good of people are they to have posted something like this?," and "Please don't delete this. Thanks for help[ing] Chuu. She is innocent!"

Concentration Lab's post can be seen below.