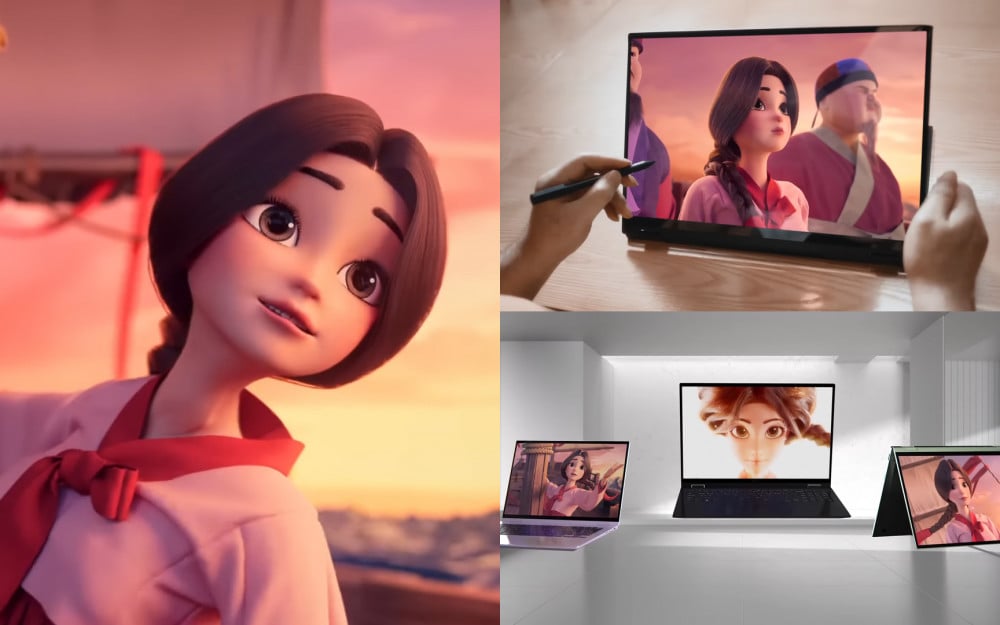 An advertisement released by LG Electronics is garnering an immense amount of attention.
Recently, LG released an advertisement video produced in collaboration with a Korean-American college student who has been posting her songs on her YouTube channel. LG created a short animation video based on Julia Ryu's song "Dive," which is based on the Korean folktale 'Shimcheong.' Julia Ryu is a Korean-American college student majoring in performing arts at Harvard University and had written the song after being moved by the story of Shimcheong.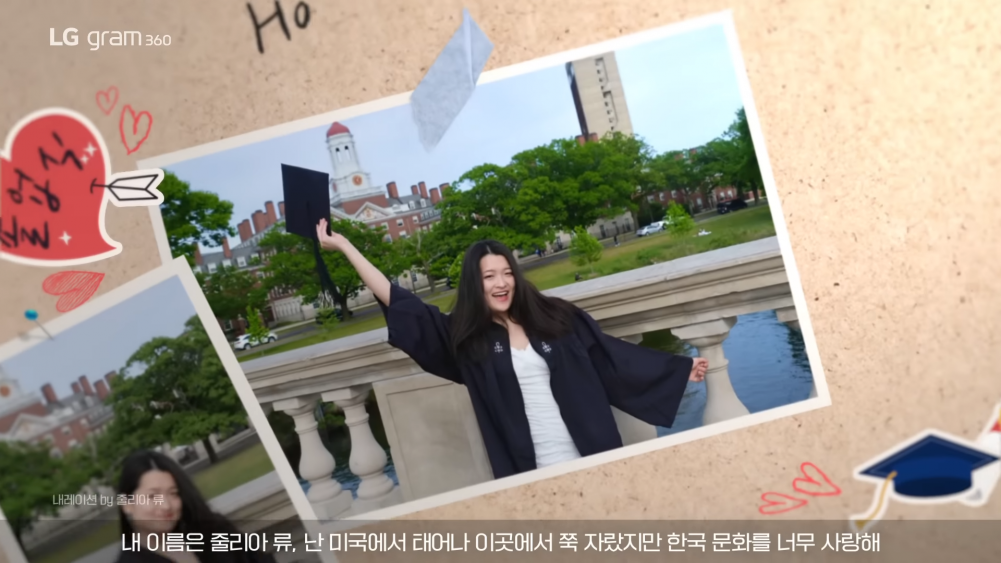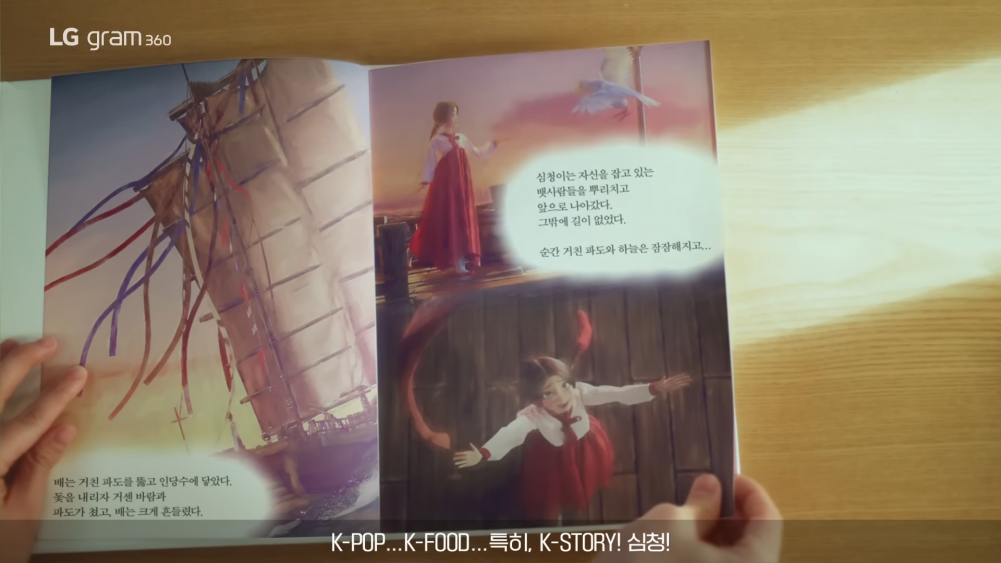 The advertisement is quickly gaining popularity, with YouTube views exceeding 13 million. The advertisement shows the making of the animation film while naturally introducing the features of the LG 360 laptop, which was used for the animation production such as the character design sketches.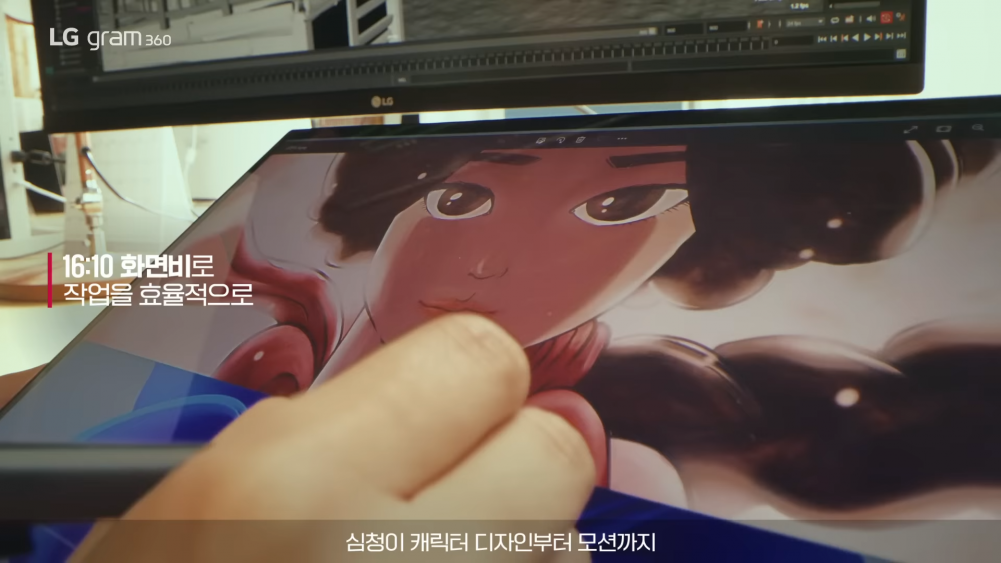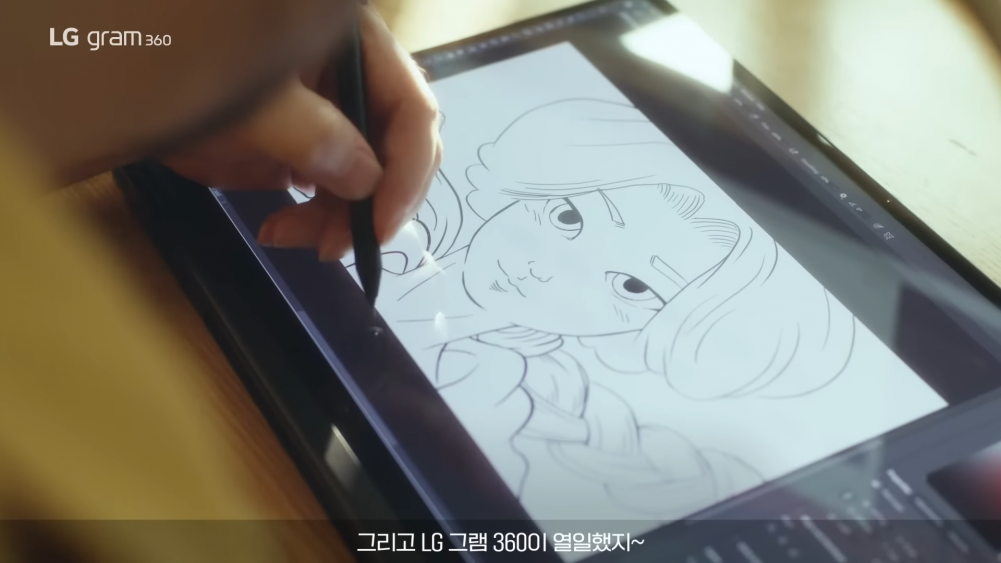 Director of brand communication at LG Electronics Korea Sales Headquarters, Park Hyung Ah, explained, "We planned this project to introduce the beauty of Korean culture in connection with the differentiated customer experience of the LG Gram 360." She added, "We will continue various marketing activities so that more customers can know the value of the LG Gram."
This video was made when LG Electronics suggested that Julia Ryu use the LG Gram 360 to make an official animated music video for her song "Dive." The project was also done in collaboration with Cobb Studio, a motion graphic production company in Korea.
LG introduced the video as "A three-minute video that begins with Shin Cheong jumping into the sea and the video will captivate the viewers with the beautiful song and superb visuals."
After watching the video, netizens commented, "Wow, they made the story of Shim Cheong so nicely," "This is so crazy," "I thought this was made by Disney," "When I heard the song, I thought it was Rapunzel advertising and then I saw it was Shim Cheong. This is so lovely, and it's the first time I watched an ad so many times," "This is so well made," "Wow, the voice is beautiful and the song is good. The ad this time is the best" "She sounds like a Disney princess," "The video is crazy good, I want to buy the laptop," and "Good job LG."