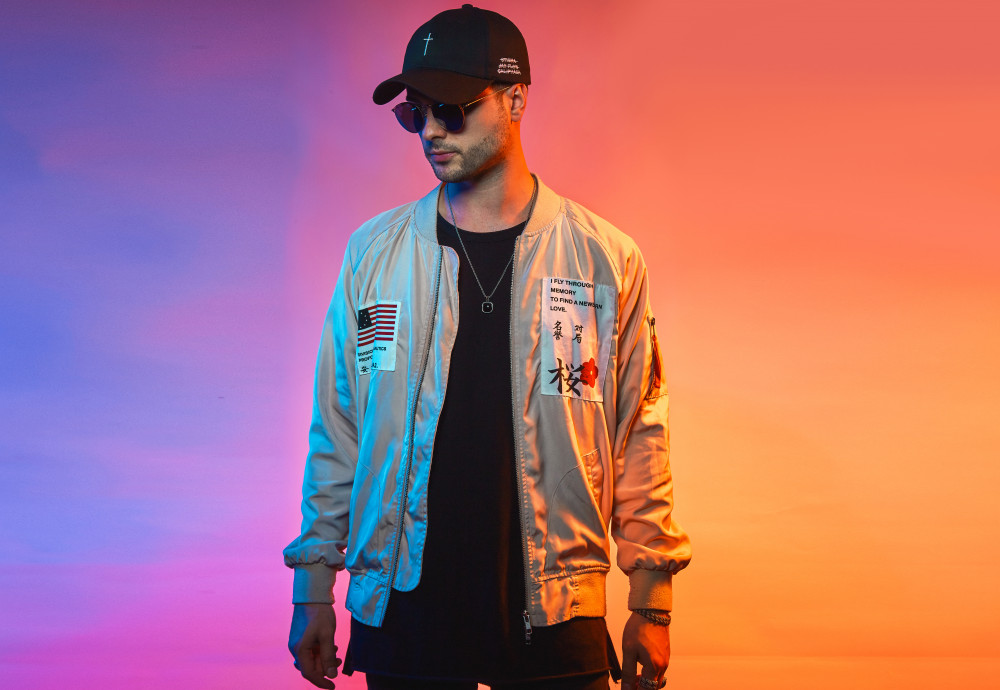 If you're a fan of SuperM, LOONA, NCT DREAM, MONSTA X, NCT 127, Park Bom, KAI, Victon, Baekhyun, or IVE, chances are that producer, songwriter, mix engineer, and DJ, Alawn, has played a part in some of your favorite songs and albums. Alawn is a multi-platinum producer with dozens of Billboard #1 chart entries across his incredible repertoire of music. allkpop had the chance to sit down for an exclusive interview with Alawn, unpacking his journey as a songwriter within the Western and K-Pop markets and learn more about how some of our favorite tracks are created. Keep reading to learn about Alawn's experiences as a songwriter, his biggest musical inspirations, and advice for budding producers and writers:

AKP: You're a multi-platinum producer with more than 18 Billboard #1 chart entries to your name, and have produced for some of the music industry's most impactful and reputable artists spanning across countries and genres. For those of our readers that might not know who you are, can you introduce yourself and a little bit about what you do?
Alawn: Of course, and thanks for having me and taking the time to speak today. My name is Alawn. I am a producer, songwriter, mixer, and DJ based in Houston, Texas, and I've been very fortunate enough to be heavily involved in the K-Pop industry for about 3 years now!

AKP: You were born in France and now live between Houston and LA, but your most recent credits are in K-Pop songs! I'm interested to hear a bit more about how being from and living in different areas of the world has shaped your understanding of music.
Alawn: First of all, music is really a universal language, and nowadays, with K-Pop taking over the world to this amplitude in the past few years, it's really the perfect example that it's not really about people understanding every lyric to every song. It's just about the emotions that the songs make you feel- the sounds and the voices. K-Pop is the perfect example of that, as not every fan understands every word that the idols are saying, but they still feel a connection with them and the song. With music being so universal, I've tried to take inspiration from every place in the world that I've been to. Starting from France, where I was born, and of course, electronic music and EDM being so heavy in Europe in general.

Alawn: I grew up listening to Daft Punk, Justice, Kravinsky, Sebastien, and so many other electronic artists from Europe. I've really taken all of that and then moved to the US. Houston, Texas, of all places, and started really being deeply involved in the more urban/hip-hop/rap scene. That allowed me to learn so much, and in the last five years, I've been recording so many amazing local artists and learning about different cultures. You can hear it in some of my K-Pop tracks- the heavy 808s, trap drums, and things like that. I keep traveling all around the world, spending a lot of time in LA- where US pop is huge, and I try to take bits and pieces from all those places and merge them into something unique that's entirely my own.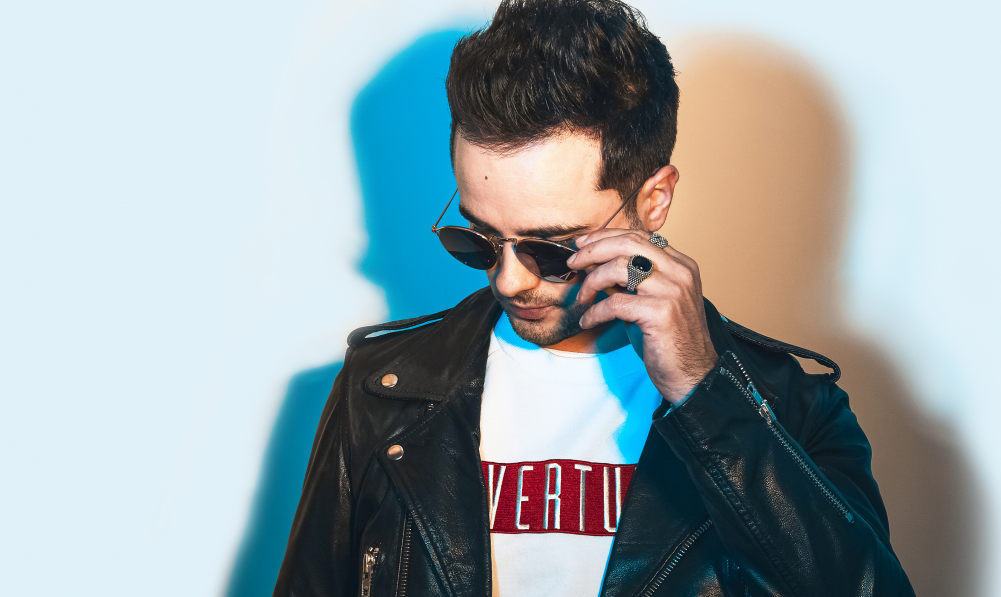 AKP: Your earlier work was mainly with huge Western household names like Snoop Dogg, Gucci Mane, and Boyz II Men, but you've since also found new roots in K-Pop. Tell us about the writing camp that you did with SM Entertainment and how that all led to the creation of so many hits.
Alawn: It's a crazy story! It was really random at first. I was invited to take part in my first SM camp in 2019. I went there not knowing much about K-Pop at all. I had never worked on this genre before. I went there, and I was immersed in Seoul- the city, the culture, and the SM Studios. I remember playing EXO's "Monster" and NCT's "Superhuman," which were the two songs that really opened my eyes to K-Pop. When I heard those two songs, I felt the structures were so special. I worked for ten days and made two songs a day for ten days straight. I learned everything about the song structures, the formats, the melodies, and the chord changes. After that camp, that's when "After Midnight" was cut for WayV.

Alawn: I went back 6 months later for another camp, and within those 6 months, I had time to fully learn about K-Pop. Coming back from that first camp, I fell in love with it. For the first time, I came home, and I felt that this is what I was meant to be doing. For 6 months, I did this every day. I studied every song that was out - the formats, the formulas, everything. So when it was time to go back, I would be ready to show what I have. In this second SM writing camp, this is where SuperM's "100," NCT127's "Punch," and WayV's "Kick Back," all came to life. In the other room, Dem Jointz was making what would be NCT 127's "Kick It" and Shinee's "Don't Call Me." So many songs came out of that camp. During that time, I had a few cuts here and there with other labels, and I think once those songs from that second camp started to come out, everything just organically and naturally kept coming. More and more labels came to me for more records, I kept getting more cuts, and then I started mixing everything I was producing, which led to labels coming to me to mix for records I wasn't producing. It all happened naturally, and I've been so fortunate to have been so successful since.

AKP: You've written for SuperM, LOONA, NCT DREAM, MONSTA X, NCT 127, Park Bom, KAI, Victon, and Baekhyun, to name a few...
Alawn: You know it's crazy; when I started to write K-Pop, I made myself a little vision board of the artists that I could only dream of working with. Within a year or two, I had pretty much cross-checked everyone on the list. It's just amazing.


AKP: That's incredible! What does your process look like when you're starting to produce or write a new song? How do you start?
Alawn: I try to stick to a song a day when I'm here in my studio. I both topline and produce, so I try to balance both of them, but I do produce more. Most days, it will be me getting to the studio in the morning and going through sounds- playing different chords, and melodies, until something really inspires me. I will then build a sketch production while trying to work pretty fast. I try not to spend more than 2 hours on a sketch until I have a good foundation. At that point, I send it over to one of the amazingly talented songwriters I work with all around the world. The next week you start receiving toplines from the week before, and then I finish out the production around the vocals now that I see the space they take and the melodies. I then tweak the production around that.

Alawn: Some days, I choose a track from another producer that I've received and work on the topline only. It gives me another perspective, so I just record my melodies, lyrics, and topline those tracks. But the challenge for me is to try to do something different every day and not repeat over and over the same thing. It depends on my mood. It changes daily. Some days I want to make a sad ballad, and some days I want to make a club anthem. It really depends, but that's kind of the process. Once I go back and forth, I usually receive the first pass from my songwriters of the melodies and lyrics. Then I go in and tweak a few notes here and there, sometimes it's already perfect, and I finish the production.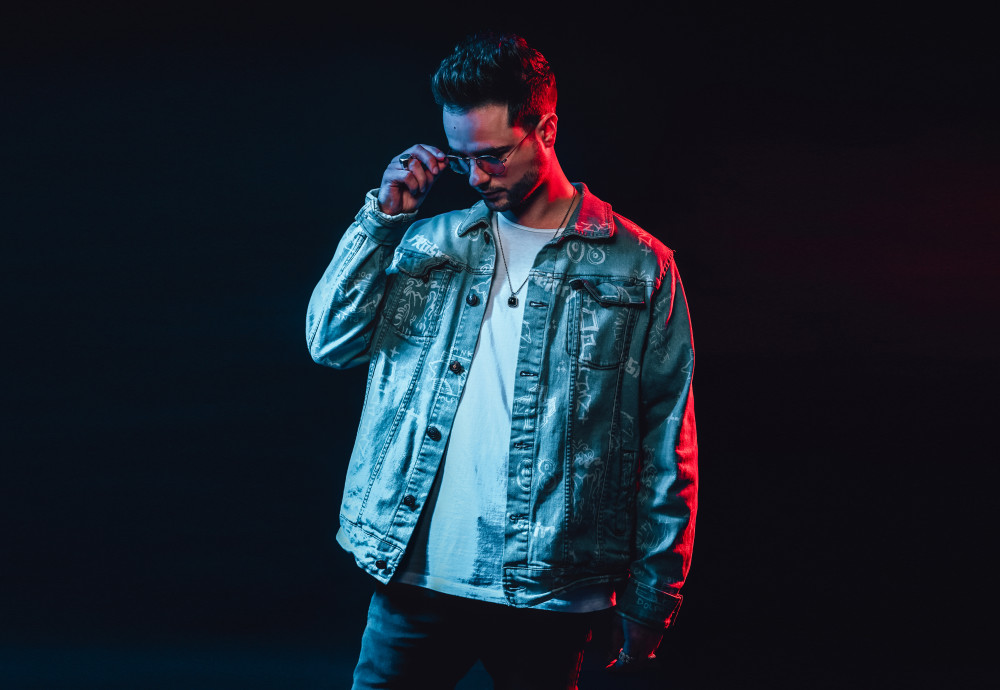 AKP: What does the iteration process look like? At what point do you hand off a track?
Alawn: I will never send a song to a label until it's a fully finished product. I do a pre-mix and get it to the point where it would sound this way if it were to be released. My team and I then send it to the labels, and we start pitching it around. Sometimes within a few months, sometimes within a few years, you'll hear back from them with a "Hey! We love this song and we're cutting it!". I get cuts now with songs I've written 3 years ago, but that's something really cool about K-Pop. It's a timeless genre. Songs made 3 years ago could still be relevant now.


AKP: Likewise, what's the hardest thing about songwriting, and what's the thing you enjoy most about it? How does writing music for K-Pop differ from writing music more traditional Western music, if at all?
Alawn: Through the writing process, I would say what I enjoy the most, especially with K-Pop, is the creative freedom and how diverse sound-wise each song is. Within the same song, you could have a rap verse, going into a pop pre-chorus, then going into a dance chorus.
AKP: With a rock bridge, right?

Alawn: Exactly. I love adding my electric guitars on the bridges and things like that. I love the creative freedom and not having to stay in the box. When I made Cravity's "My Turn," for example, it started with the simple cowbell gimmick and an 808, but it just worked. The challenge is constantly reinventing yourself creatively and not repeating the same thing over and over. Obviously, there are some days where I have writer's block, and nothing comes out, but the next day you come to the studio with a fresh mind, and you have a little… What's it called?

AKP: Lightbulb moment?
Alawn: Yes! Exactly. The challenge of trying to find new sounds and new ways of writing without redoing what's been done before is the most difficult.

AKP: Any artists, Western or K-Pop, that you'd love to create a signature sound or song for? What artists are your personal favorite?
Alawn: An artist that I would LOVE to write for is IU. I absolutely love her, and her voice is so incredible. I would love to write for Stray Kids as well. I especially loved their last album - it was so amazing. Obviously, I would love to create for BLACKPINK too! It would be a dream to write for them. As far as my personal favorites, I've been fortunate enough to work quite a lot with my top three artists, which are: KAI- who has always been at the top of my list. I was so lucky to make both of his singles.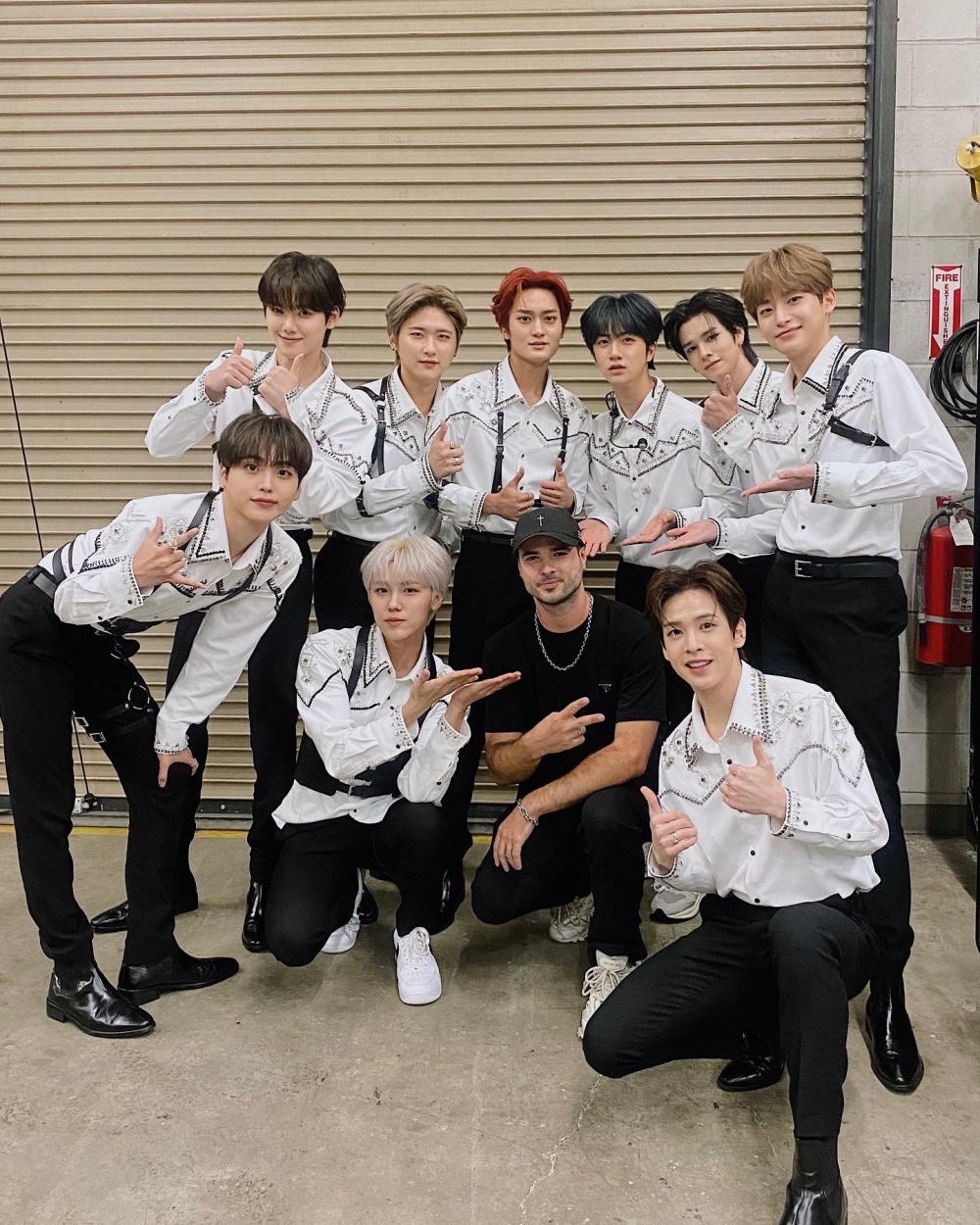 AKP: Yeah! Peaches!
Alawn: Yes! Both "Peaches" and "Mmmh." I'm actually going to see him live for the first time in LA. I can't wait; I'm so excited! CHUNGHA as well, which will also be there this weekend at Kamp Festival. I mixed "Killing Me" for her and have been lucky to work with her. IVE is my favorite girl group, and I was so grateful to have worked with them on their debut single, "Eleven," which has done so well! I was so amazed by the response. I've been mixing everything since for them!

AKP: You have also just joined the Les Paul Foundation's advisory board next to artists such as Slash, Nile Rodgers, Peter Frampton, Don Was, Brian Hardgroove, Joan Jett, and more. Tell us about how that came to be?
Alawn: I think it's the perfect opportunity to mention my incredible management team, The Hello Group. My manager Taylor Jones and my great friend Phil Q are the ones who made this happen for me and put me forward to be a part of the advisory board. They've also been such a huge part in helping me get to where I am today in my career. They put me forward for this, and the day I learned that I'd be next to names like these was one of the moments in my life when I had tears in my eyes. It was just a dream come true. I'm so extremely grateful to be next to such legends. It's amazing, but at the same time, I try to stay humble and never take anything for granted and continue to work hard. Although it's an amazing feeling to be able to have that recognition.
AKP: What can we expect next from Alawn? Any big songs to keep an eye out for that you can give us a hint on?
Alawn: You can definitely expect a lot more 'produced by Alawn' or 'mixed by Alawn' singles coming out very soon. I'm also starting to focus again on my artist project, so I will start putting out records next year as well. This time I'm going to do something unique and special and try to merge K-Pop with my electronic roots and try to fuse both worlds with my artist project and start bringing out K-Pop artists along.

AKP: Last question, for those out there who are interested in becoming songwriters and producers. What advice, knowledge, or encouragement do you have for them?
Alawn: I would highly recommend studying the structures of K-Pop songs. The formulas, the melodies, the chord changes. Study the songs that you love and try to understand how they work and what's behind them. The other main advice is to network online. Instagram is an incredible place to reach out to people and other writers. Put yourself out there, reach out to people, and network to build as many connections as possible in this industry!
Stay up-to-date with Alawn and follow him on his socials: