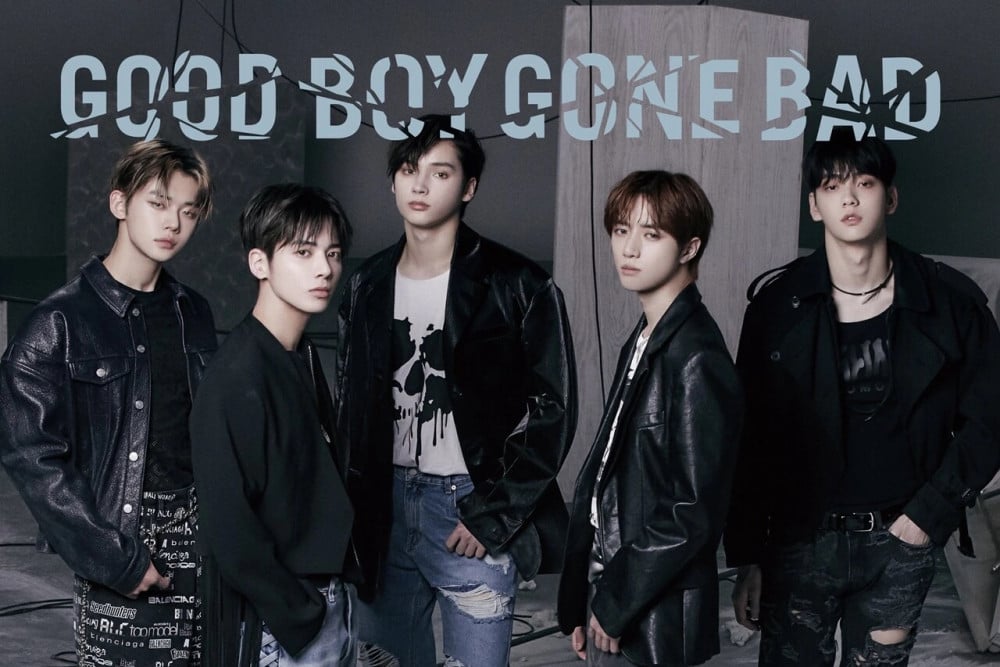 TXT continues to prove their unwavering popularity in Japan.
The group released their latest Japanese single "Good Boy Gone Bad" on August 31, and has been topping Japan's largest music streaming service Line Music's daily chart for seven consecutive days. On top of that, the song also topped the weekly song chart for the week of August 31.
In particular, this top position was handed over from the group's pre-release "Ring" which was released on August 24 and stayed on top of the chart for the week before.
TXT's single also reached Oricon's daily single chart's no. 2 on the day of its release for three consecutive days until it takes over the top of September 3.
Meanwhile, TXT is currently touring Japan on their "TOMORROW X TOGETHER WORLD TOUR." They have just held their first stop in Osaka's Okini Arena Maishima on September 3 and will continue their world tour in Osaka on September 4, and at Makuhari Event Hall in Chiba Prefecture on July 7 and 8.