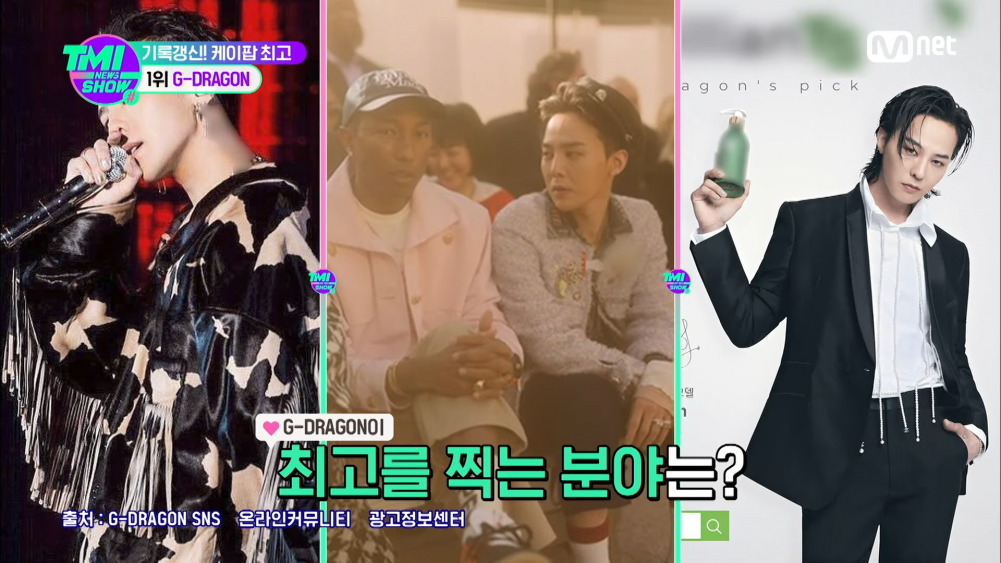 On September 14, MNET's TMI News revealed a list named 'Record Update! K-Pop's Best.' The list featured the most expensive real-estate purchases by various K-celebrities.


G-Dragon topped the list with his apartment purchase. As reported by allkpop back in June, G-Dragon purchased one of the most expensive penthouses in Korea for 16.4 billion KRW (~13.1 million USD) in cash, setting a new high for an apartment real-estate transaction in 2022. G-Dragon bought a 244㎡ (~2,624 square foot) penthouse in Hannam-dong, Yongsan-gu, Seoul, at the end of March this year. MC Boom said, "As of June 2022, this is the highest purchase price of an apartment in Korea for the year. G-Dragon paid 16.4 billion KRW in cash without a loan."
The MCs also talked about G-Dragon's luxury items in the house like a mirror, shelf, and other more with each item costing millions of KRW (thousands of USD).
They called G-Dragon a cultural icon and pointed out that everything about him becomes iconic. MC Boom said, "From his sneakers, signature pose to music, are all iconic."