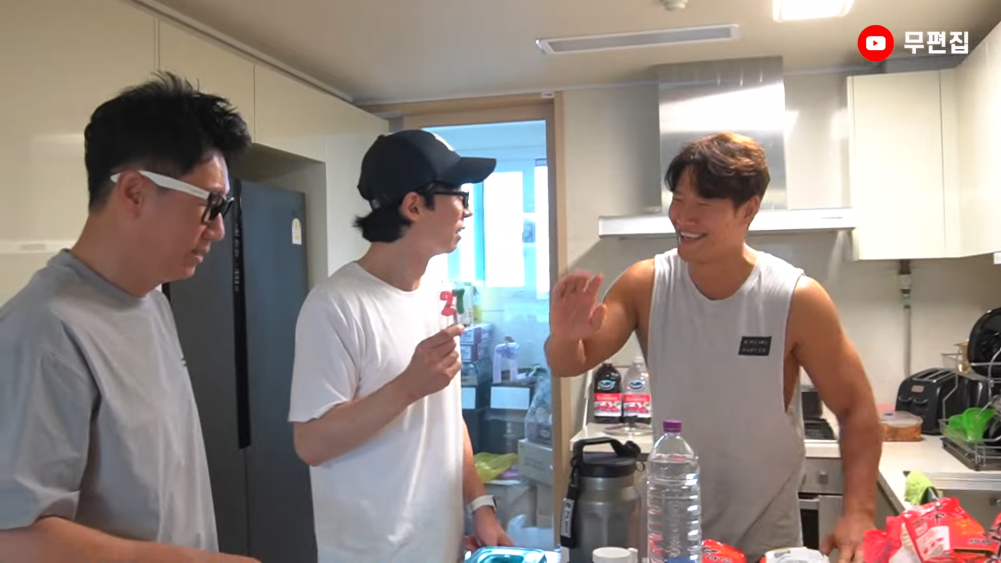 Yoo Jae Suk and Ji Suk Jin suspected Kim Jong Kook of having a girlfriend.
On September 15, Kim Jong Kook uploaded a new video titled "Cardio Talk (feat. Yoo Jae Suk, Ji Suk Jin)," on his YouTube channel. In the video, Kim Jong Kook decided to cook ramen for Yoo Jae Suk and Ji Suk Jin. While cooking the ramen, Kim Jong Kook offers the two some Kimbap saying, "Do you want to eat Kimbap? My dongsaeng made it. My employee made it."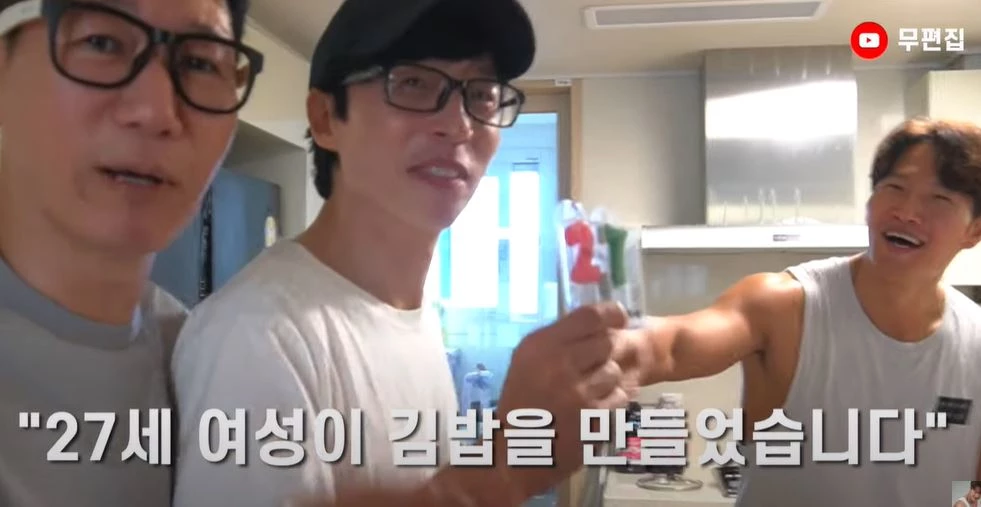 After hearing this, Yoo Jae Suk went to ask, "Why is Ms. Eun Jung making you Kimbap and bringing it to you on the weekend?" Flustered, Kim Jong Kook responded, "She made it at home and just brought me some... I live alone, so she takes care of me."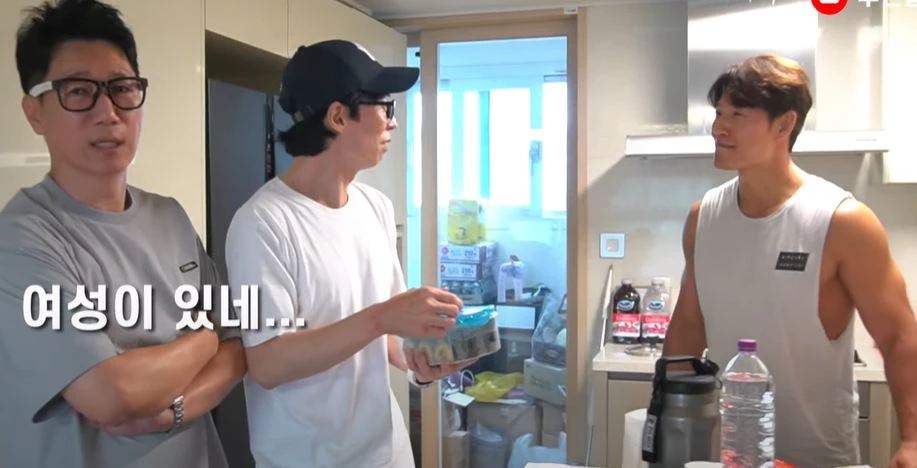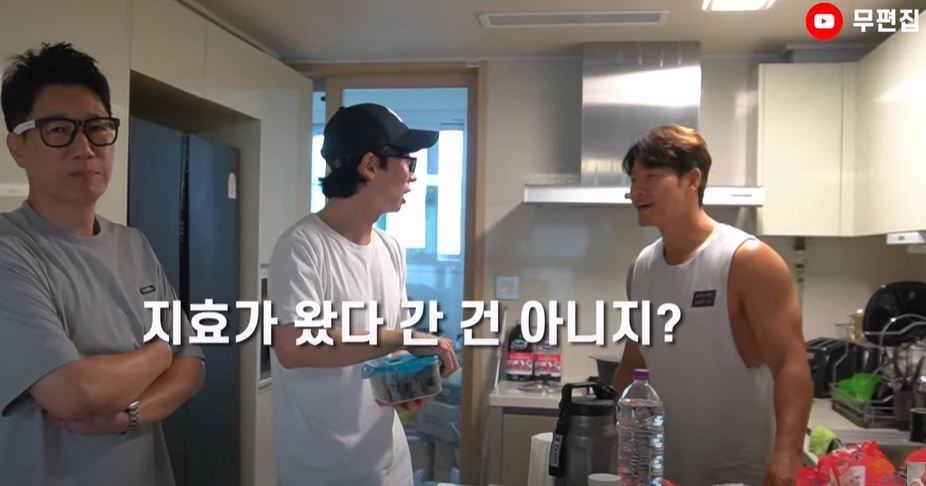 Yoo Jae Suk continued to question, "It's really Ms. Eun Jung, right? It's not Ji Hyo (Song Ji Hyo) who came, right?" Ji Suk Jin also added, "He has a woman who makes him Kimbap. It might not be Eun Jung."
Yoo Jae Suk also spotted a set of candles that had the number 27 on them and speculated, "You're in trouble. Who's 27 years old?" Kim Jong Kook protested, "This came with my 27th anniversary (debut) cake... The day before was my 27th anniversary. How can I date a 27-year-old?"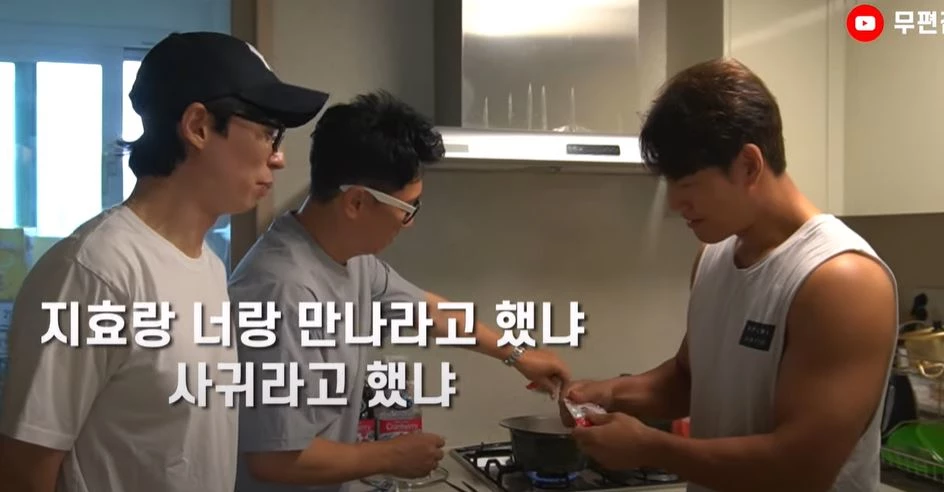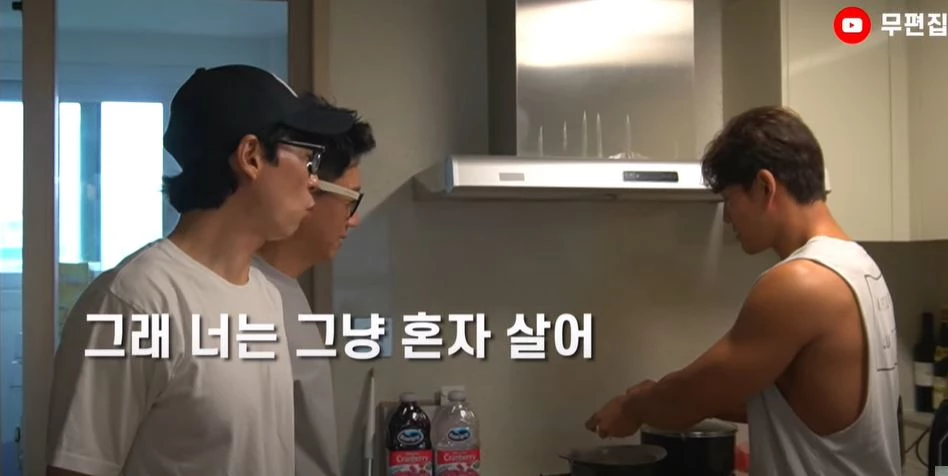 Yoo Jae Suk joked one last time, "Okay, okay. We didn't tell you to date Ji Hyo or marry her. You just live alone. He doesn't even let us talk about Yoon Eun Hye."