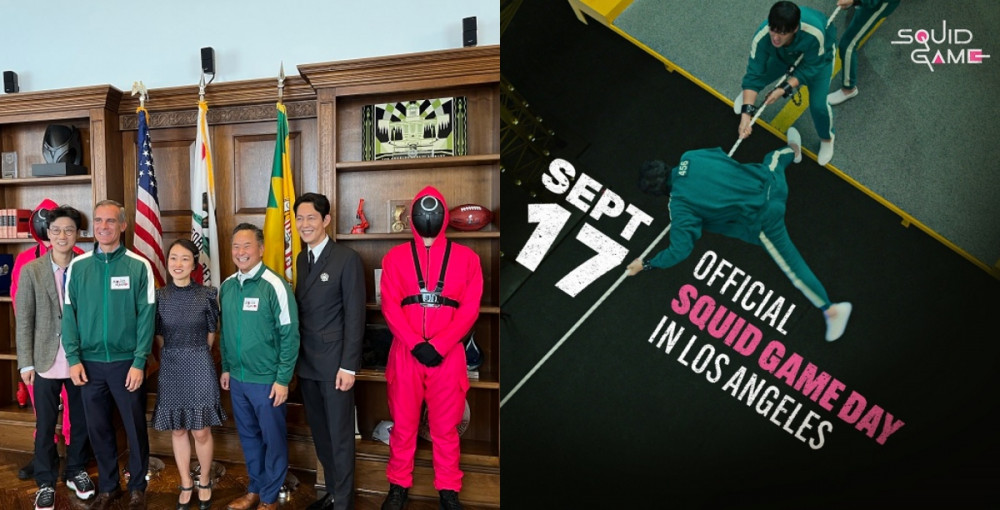 September 17 is declared as the official 'Squid Game Day' in Los Angeles.
On September 9, the 'Squid Game' lead actor Lee Jung Jae and creator/writer/director Hwang Dong Hyuk joined Los Angeles Mayor Eric Garcetti and Council Member John Lee at the Los Angeles City Hall to celebrate the declaration of 'Squid Game Day'. According to the resolution passed by the city's council, September 17 has been declared the official 'Squid Game Day'. The 'Squid Game Day' was declared as September 17 to commemorate the premiere date of the Netflix series 'Squid Game', which quickly rose as the #1 series for global audiences.
The 'Squid Game Day' resolution reads, "Squid Game marks another victory in the fight to grow representation of the AAPI community in film and entertainment, exposing audiences to Korean culture and traditions while paving the way for other AAPI communities to also have their stories told."