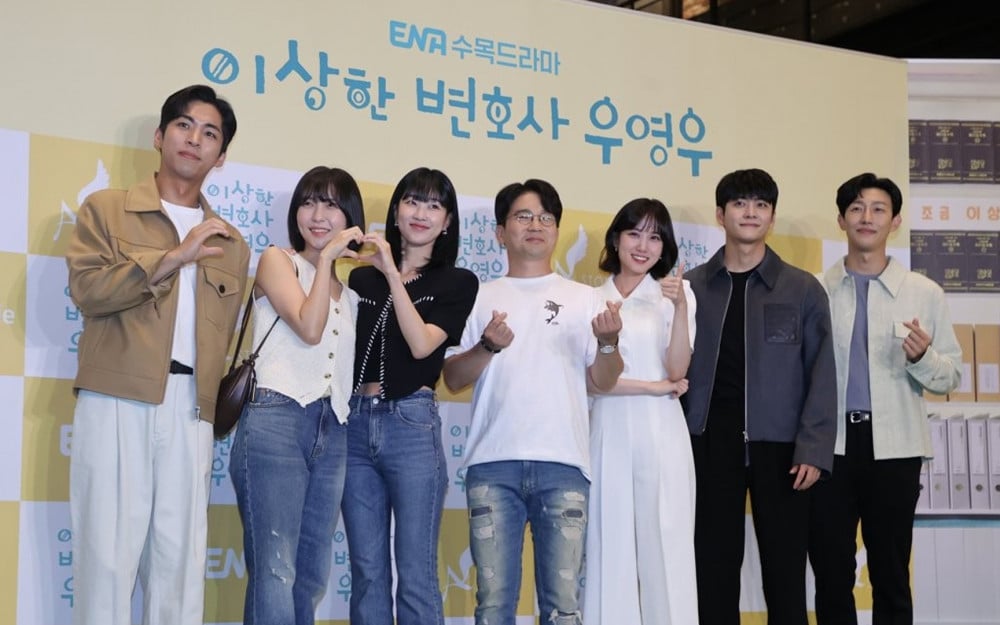 On August 18, the last episode of the ENA drama 'Extraordinary Attorney Woo' aired, marking the end of season 1 of the popular series.
On this day, 'Woo Young Woo' fans flocked to CGV theater in Yongsan, Seoul. This is because ENA and the production company A-Story held the 'Audience Group Viewing Event' for fans to watch the final episodes together in celebration of season 1 of 'Extraordinary Attorney Woo.'


An hour before the broadcast at 8 PM, a photo wall was set up on one side of the cinema, and the main actors such as Park Eun Bin, Joo Jong Hyuk, Ha Yun Kyung, Kang Tae Oh, Joo Hyun Young, and Kang Ki Young and director Yoo In Sik appeared.

More than 100 fans rushed behind the photo line, cheering whenever the actors waved their hands or smiled, taking pictures with their smartphones held overhead.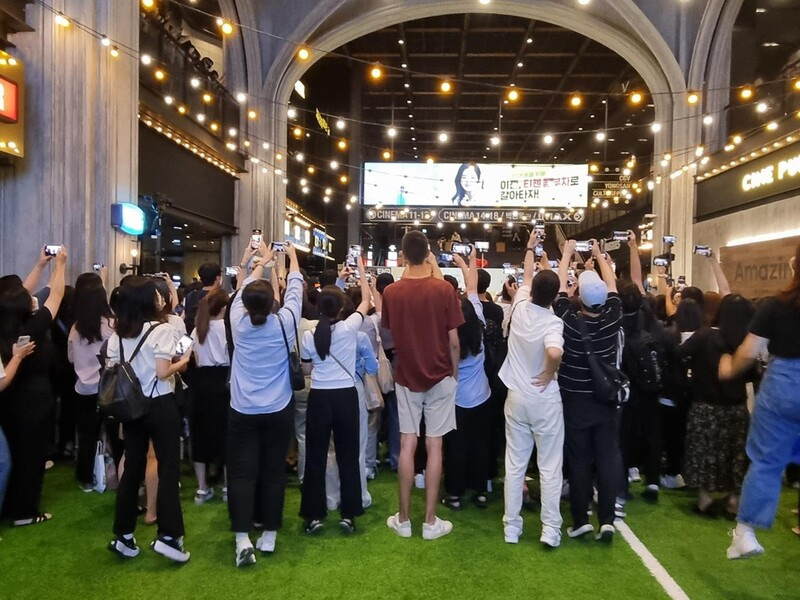 On this day, 300 seats were reserved for viewers, and the winners of the event lined up in front of the theater with excitement.
Choi Sung Jin (age 22), a fan of the drama, shared, "I love dramas that deal with law and I fell in love with Kang Tae Oh after watching this drama. Woo Young Woo was so loveable as well and I enjoyed how the drama resolved series cases in a lighter and fun way."
Another fan who came to Seoul from Daegu the day before shared, "This is the first drama that I watched when it was airing live, I lined up starting 3 PM because they said they would give out the tickets in a first come first serve bases. And I got seat number 5."