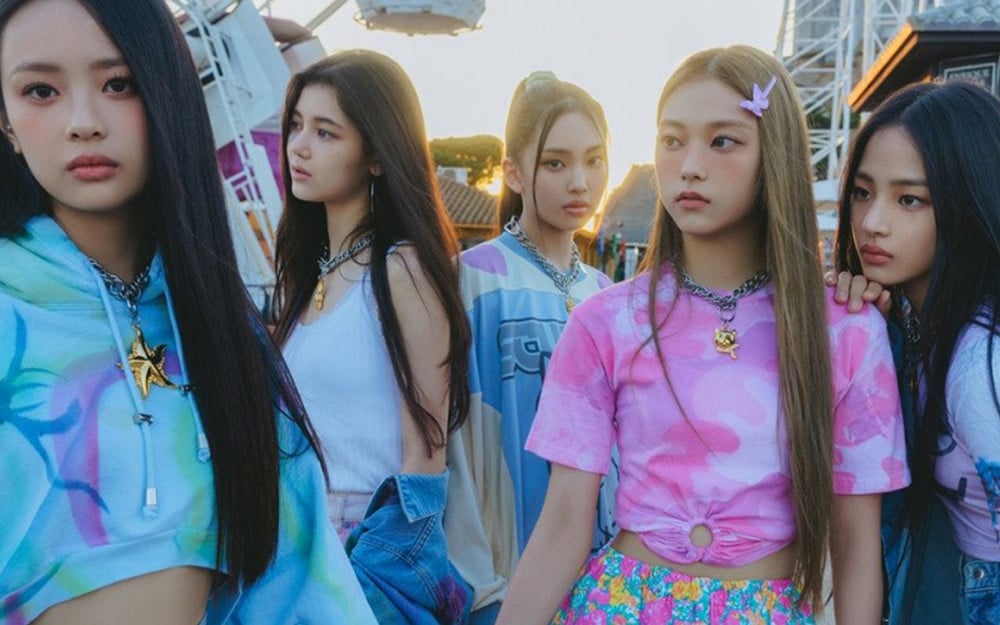 HYBE's ADOR successfully debuted the rookie girl group NewJeans on August 1.
The rookie girl group made a surprise entrance into the music industry last month with the unannounced release of their music video for the title track "Attention." Thereafter, the girls continued to release various music videos for all the b-side tracks from their debut EP 'New Jeans.'
With a new unique way of promotions, the rookie girl group NewJeans successfully grabbed everyone's attention. In particular, many listeners love all the songs on their debut album as all the songs from 'New Jeans' are ranking high on the South Korean major music chart, Melon Music Charts.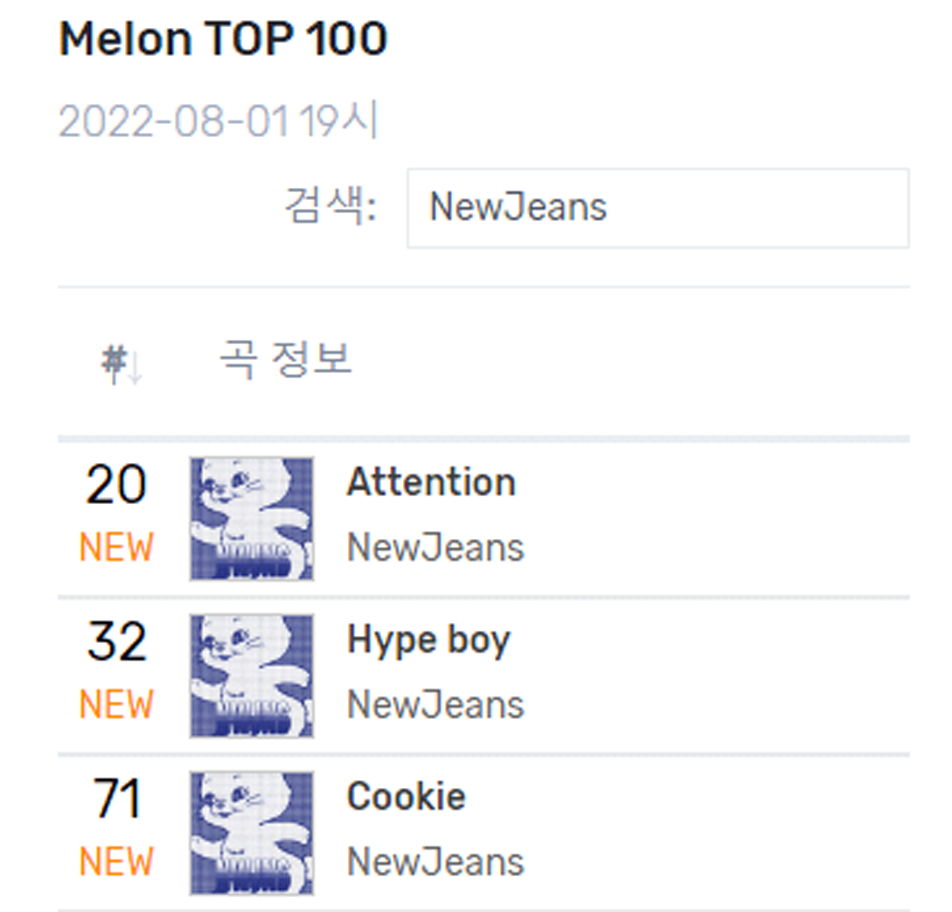 Even in the real-time streaming charts, all four tracks from NewJean's debut album are ranking in the top 100, with the highest ranking being at number 4.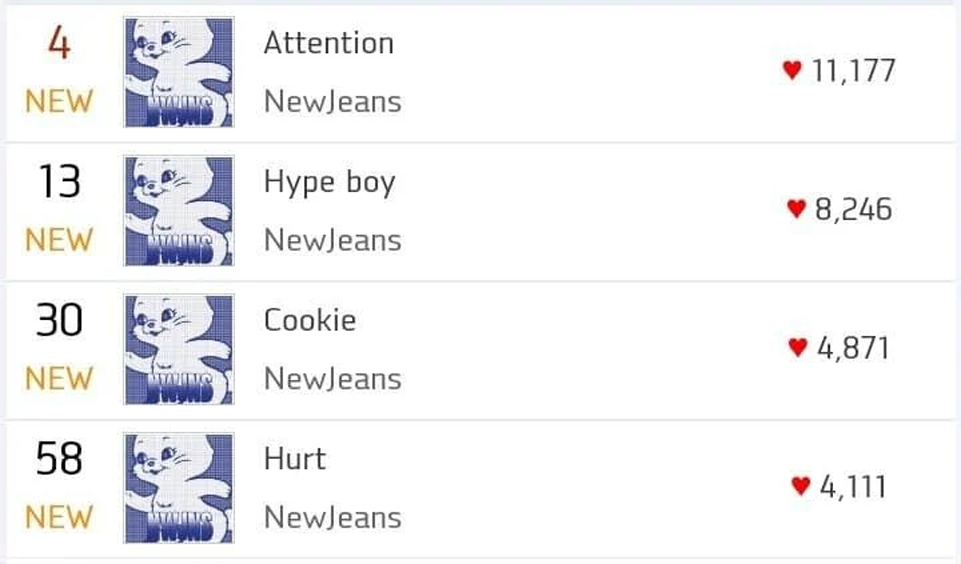 Many netizens praise that all the songs are outstanding and are expressing how much they love the new girl group. Netizens commented, "I love all the songs in the album," "I'm constantly listening to all the songs because it's so good," "That rabbit is so cute," "Hype Boy is the best song this year for me," "I was really waiting for this group," "All the songs are so good," "This group is really awesome," and "Their songs are so addictive."