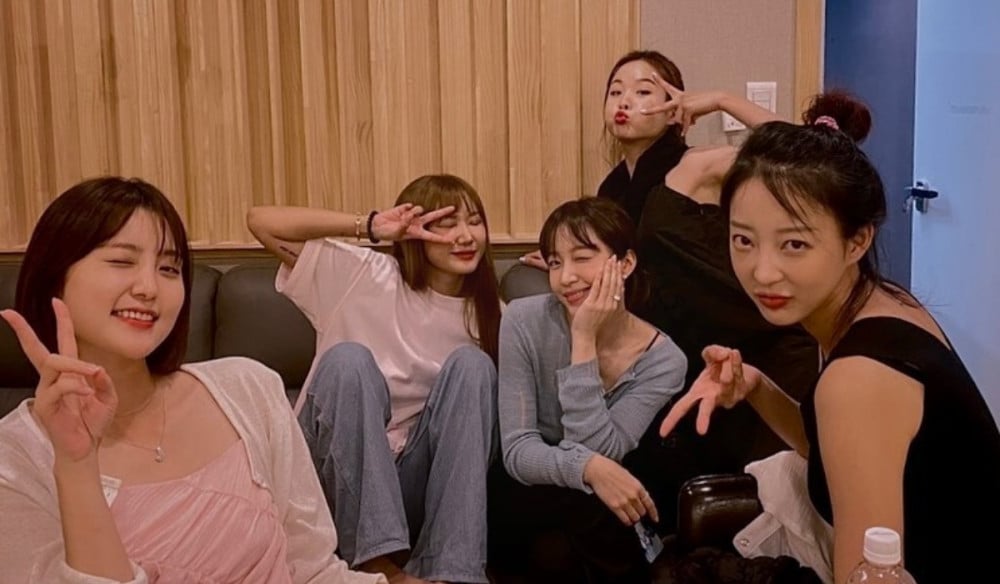 The EXID members excited fans with new group photos!

On August 1 KST, Hani took to her personal Instagram account to share a number of photos of the full group in the middle of practicing for the group's 'EXID 2022 Japan-Final-Live Tour,' which will be promoted alongside their Japanese 'best of' album when it drops on September 2. The final photo shows a number of emojis on a phone, likely hinting at which songs will be on the setlist.

Meanwhile, EXID's Japan tour will include Tokyo on September 2, Fukuoka on September 6, Osaka on September 8, and Nagoya on September 9. The tour was originally scheduled for 2020 but was postponed due to the pandemic.

Check out the full Instagram post below!