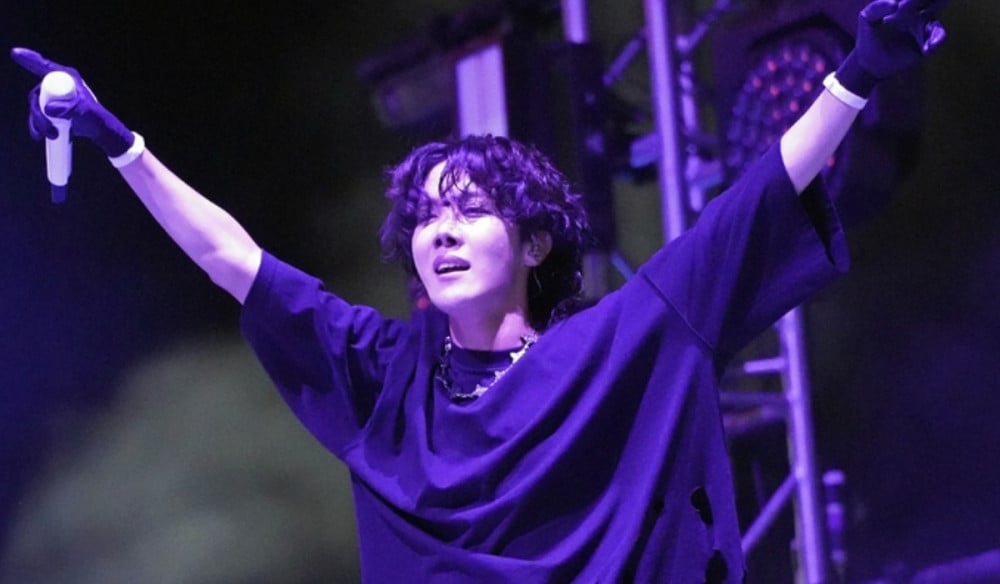 j-hope recently opened up about what it was like to be a headliner for this year's 'Lollapalooza' festival.


On August 1 KST, the BTS rapper took to VLIVE to address his fans for the first time since the performance, saying, "It's finally over, everyone. Thank you. I'm choked up because it was a long process. I practiced for around six hours a day. As BTS's j-hope, I didn't want to ruin the BTS name."


During the broadcast, he was joined by his groupmate Jimin, who had flown out to Chicago to join him on the trip.
"As soon as Jimin arrived, my 'smile flower' bloomed. Him coming all this way to support me was really helpful and gave me strength," j-hope explained. "When I arrived I didn't have an appetite, so I didn't eat. But when Jimin showed up, for the first time I finished a meal. That's how significant the sense of stability my members and friends give me is."

"Hyung was exhausted. I knew he had a hard time for a month or two, but he didn't turn on the lights, lived in a dark place, and lost a lot of weight. I thought 'Wow, it was really difficult,' but the performance was so cool," Jimin commented. "All of our members should have come to see it. We have to learn this. The quality of the performance was so high, and today I got to watch it as a fan."


"Jimin was really helpful. When I was in the middle of the preparation process, it was a really dark world, but you became a spark of light for me," j-hope continued.
In response, Jimin added, "We've been working only as a group for a long time, right? It was your first time [doing something alone], it must've been lonely."


j-hope wrapped up his thoughts on the performance by saying, "I think it was a really great experience. It's definitely fun to challenge yourself. These days, all of the members are doing well and each healthfully working on their own things. Thank you so much to the many people who cheered me on. See you in Korea."
Meanwhile, j-hope performed on July 31, the final night of the festival, where he performed 18 different songs within the hour he was given, including a collaborative performance of "Chicken Noodle Soup" with Becky G.