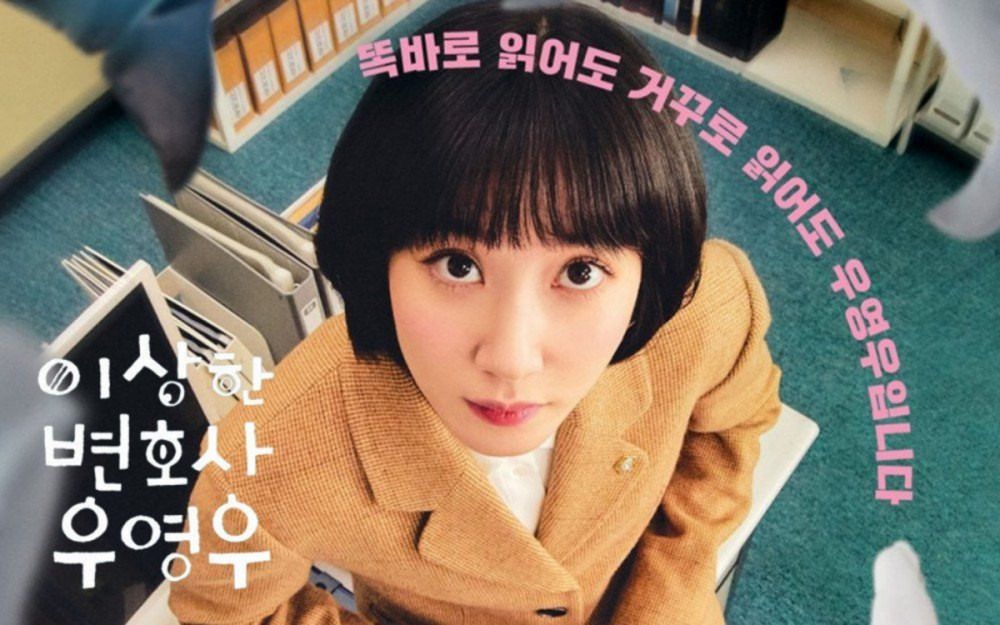 The ongoing South Korean television series 'Extraordinary Attorney Woo' is causing a sensation in Korea and has gained explosive popularity since its premiere.
The drama has a perfect combination of comedy and heartwarming stories following the character of Woo Young Woo, an autistic lawyer who faces the realities of the harsh world but overcomes them through her intelligent and creative thinking. Many viewers have grown to love the drama, and has become one of the most popular dramas in South Korea this year.
Not only is the drama gaining attention, but the satellite television network ENA is also being praised for its impeccable job in producing the series through their network.
Recently, there is another reason ENA has been gaining the attention of Korean viewers as the re-broadcast times for 'Extraordinary Attorney Woo' was revealed through Naver.
In fact, ENA has been re-airing every episode of the drama since the premiere, but the hours for the rebroadcast seem to have increased just in case anyone missed the latest episodes.
Starting July 15 at 00:18 KST, ENA will re-broadcast episodes 5 and 6 on their two channels - ENA and ENA Drama.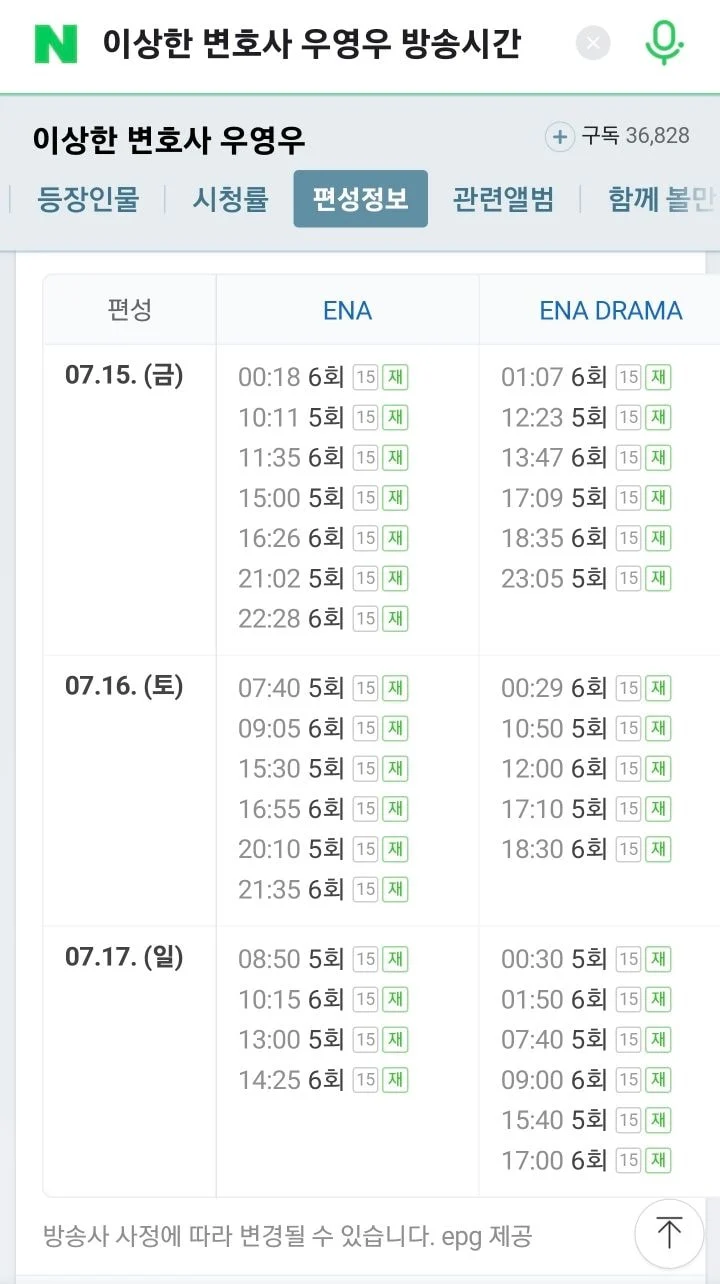 Netizens were shockingly impressed by the number of re-broadcasts for the latest episodes, as netizens will be able to rewatch episodes 5 and 6 all throughout Friday, Saturday, and Sunday.
One netizen joked, "ENA: still don't want to watch?" while other netizens commented, "I think they can change their channel name to 'Woo Young Woo TV' lol," "This is like a channel specifically for Woo Young Woo at this point, lol," "I wish they can air starting from episode 1 in the weekends," "Please air episodes 1,2,3, and 4 too," "The channel is making sure no one will miss the new episodes, lol," "This is showing how crazy Koreans can be, lol," "This is one of my 'Insaeng dramas' now," and "This is so crazy, lol airing episodes 5 and 6 over and over again, lol."