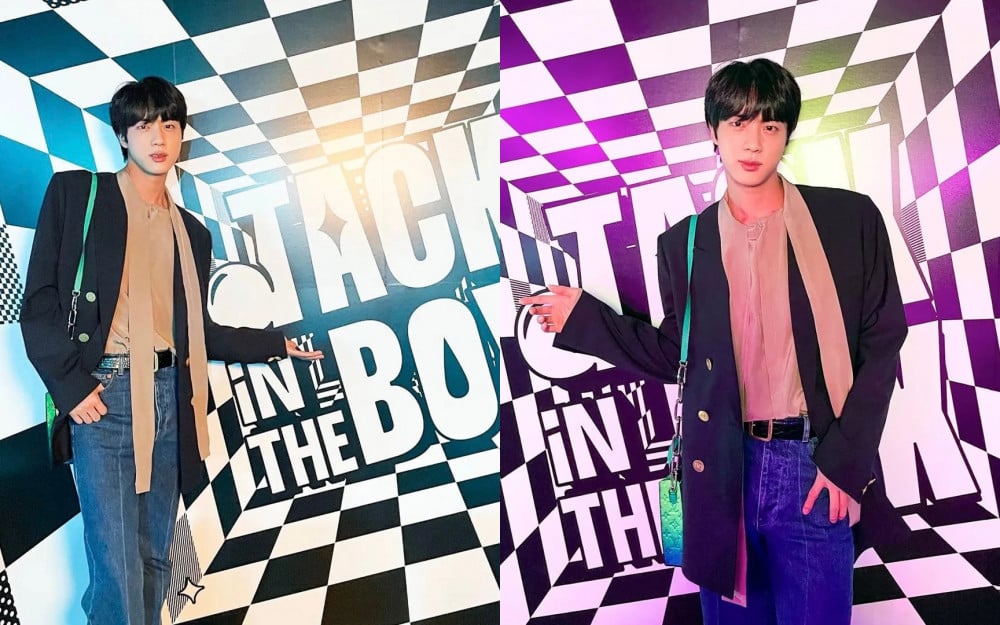 On July 14, BTS member Jin posted the photos he took at J-Hope's pre-release party and revealed that he had been at the event.
The event celebrated the solo debut of J-Hope, and many BTS members such as RM, V, and Jungkook were seen in photos that flooded social media. However, many were wondering where Jin and SUGA were since they were not seen in the photos at all.
Therefore, Jin took it to his Instagram and Weverse to explain to fans why he wasn't seen in the photos from the events.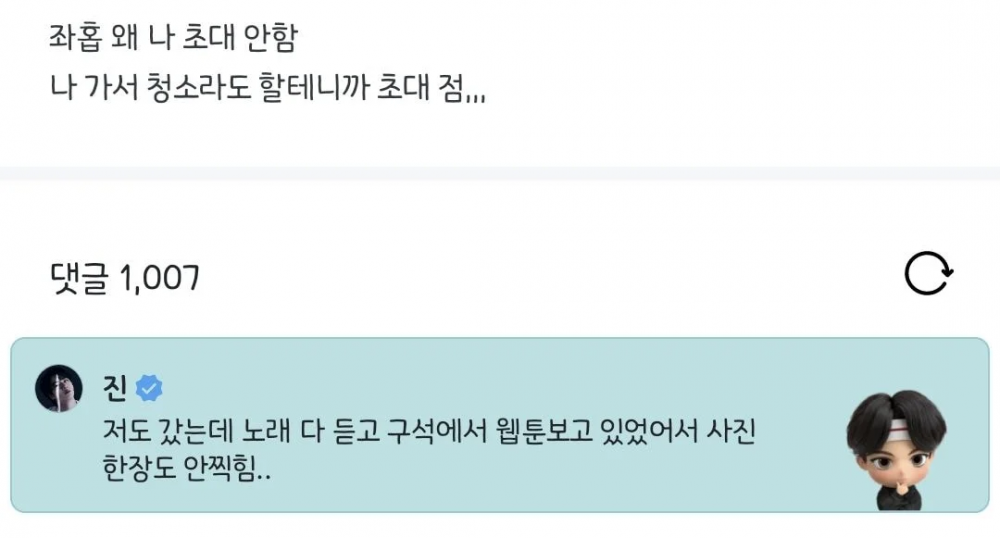 One fan wrote, "J-Hope, why didn't you invite me? I would have even cleaned if I was invited..." Jin replied to the fan, "I went too but after listening to all the songs, I sat in the corner to read webtoons. So I didn't get any photos taken."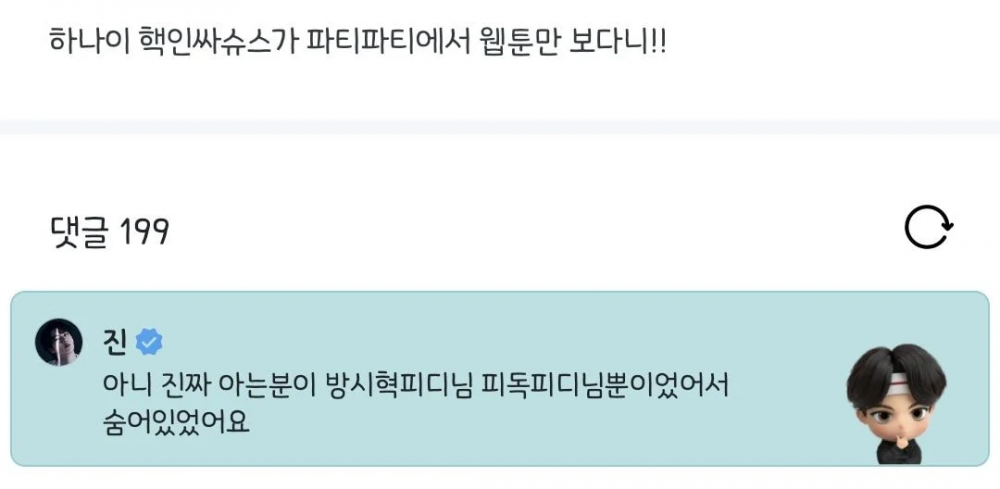 Jin also responded to another fan who wrote, "How can the ultra, insider, superstar just read webtoons at a party part?!!" Jin replied, "No, I really only knew Bang Si Hyuk PD and PDogg PD, so I was hiding."

Additionally, Jin revealed that when he returned home, he began playing games for a time of healing. Jin replied to one fan who asked, "Jin, how many hours have you been playing games?" Jin wrote, "I listened to all of J-Hope's songs and escaped. Then I've been playing until now. My heart is healing."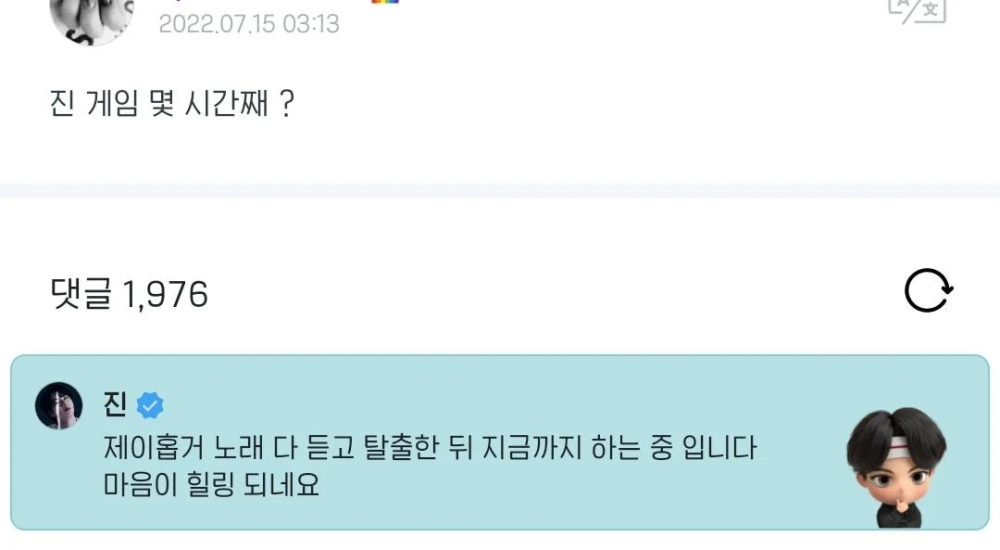 Fans found it hilarious as they could imagine Jin sitting in the corner of the party reading webtoons. Netizens commented, "Lol, I can't imagine a superstar sitting in the corner reading webtoons," "That's so like Jin," "Jin's personality is so like me," "This is so cute," "I feel like that would be me," "He's so adorable," and "Why do I feel like seeing me at a party."