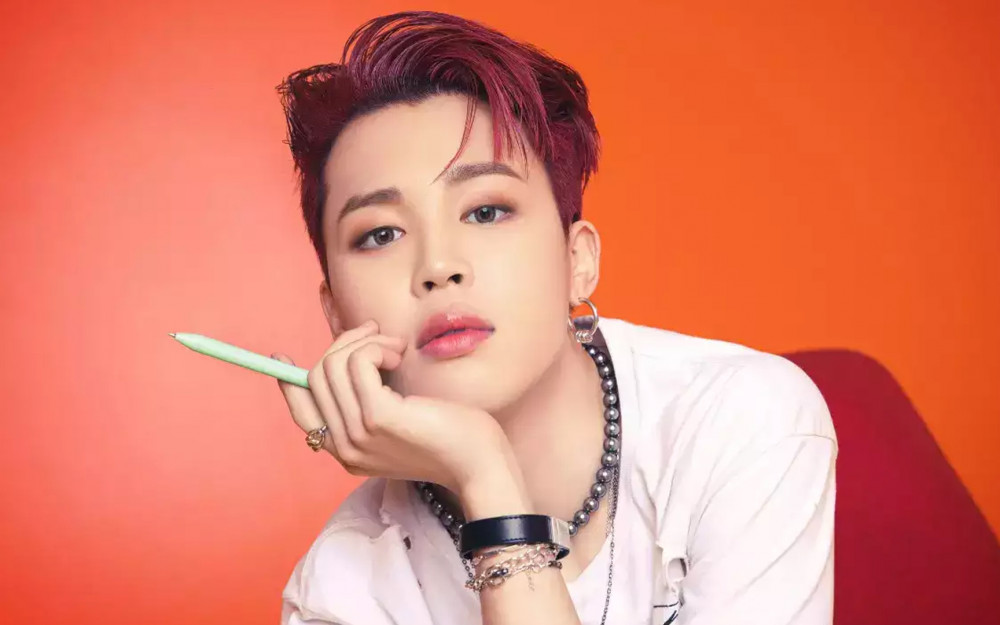 The BTS members are under constant scrutiny by the public. As the biggest boy group, they're at the center of attention, with the world following their every move.
With such a large following, there are bound to be haters waiting to criticize the global artists. Recently, there have been accusations against Jimin as one netizen claimed that the member purchased Instagram followers.
The netizen who raised the accusation explained that Jimin's Instagram follower number increased explosively at the beginning of July even though he had no individual promotions, nor was he active on Instagram.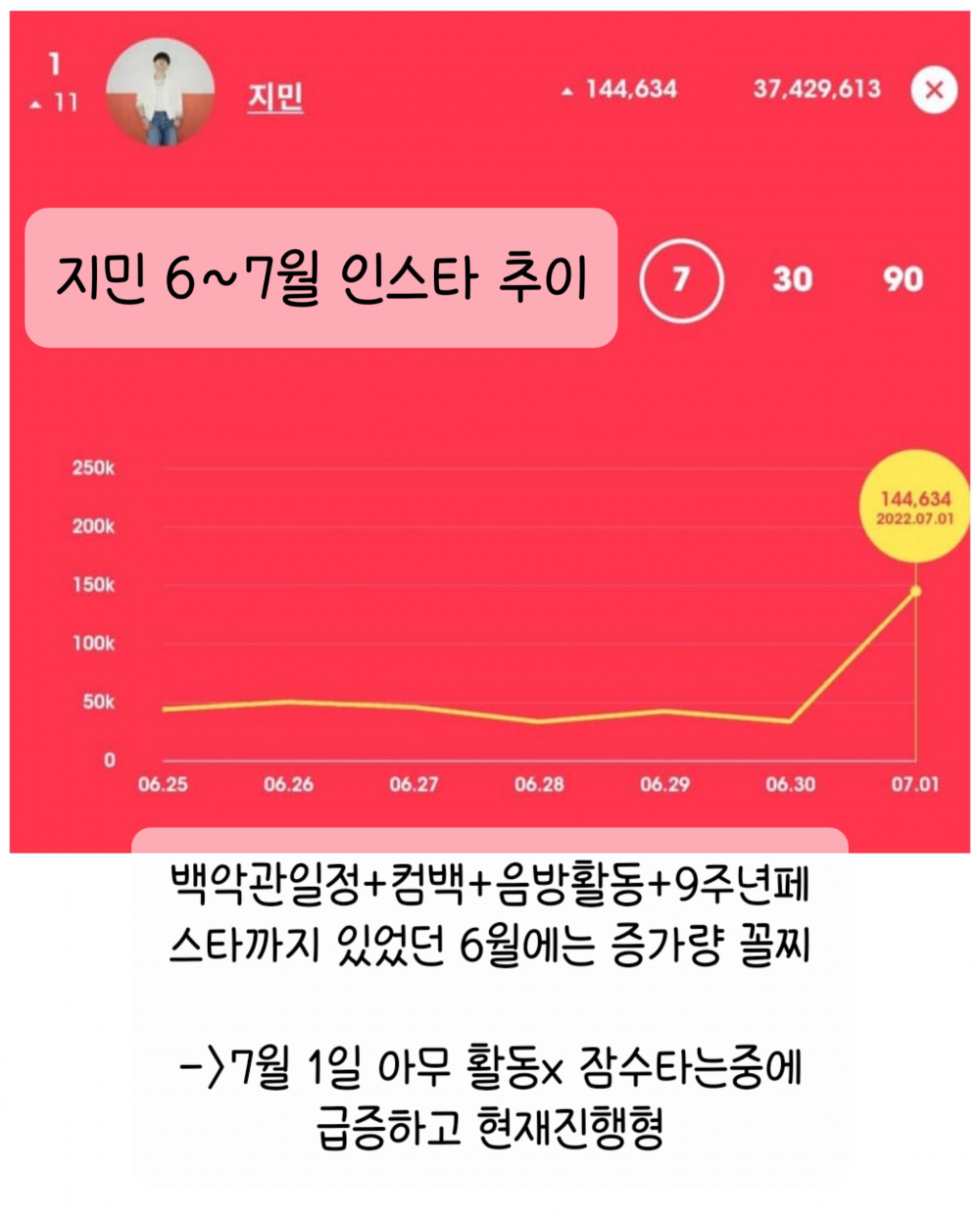 He would gain around 50,000 followers daily but suddenly in July, he started gaining around 150,000 followers daily. The netizen explained, "He had the lowest increase in the number of followers from the group in the month of June when they had the White House schedule, comeback, music promotions, and even the ninth-anniversary Festa --> He didn't do any activities on July 1 and is not active but the number of new followers is increasing."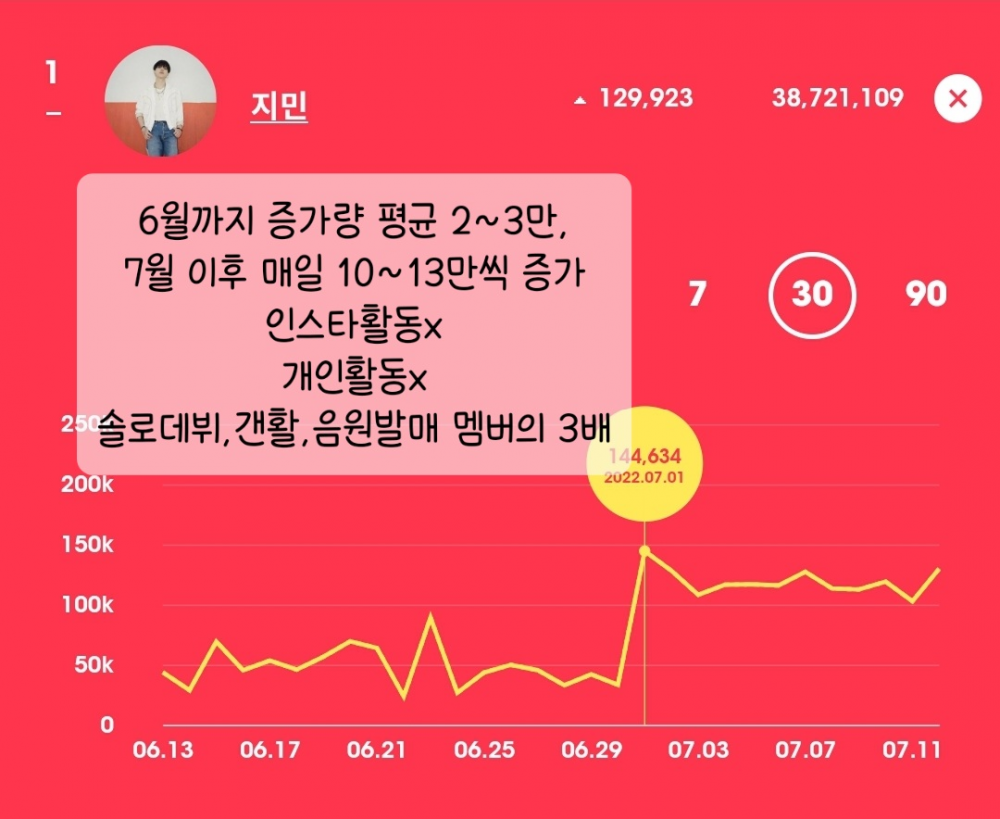 The netizen also brought up the increase in Spotify ranking and explained there is an odd change in the ranking where he suddenly gains and loses a lot of followers, raising suspicions that he is purchasing followers on social media.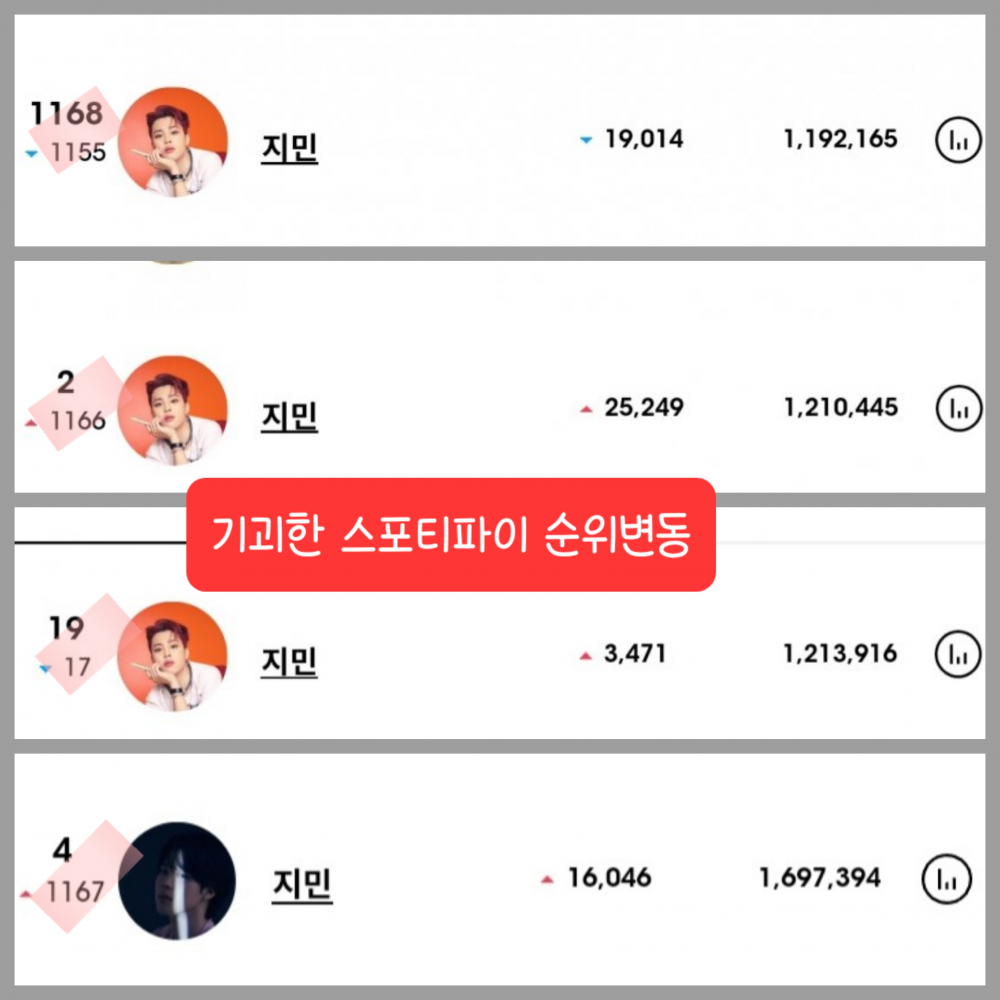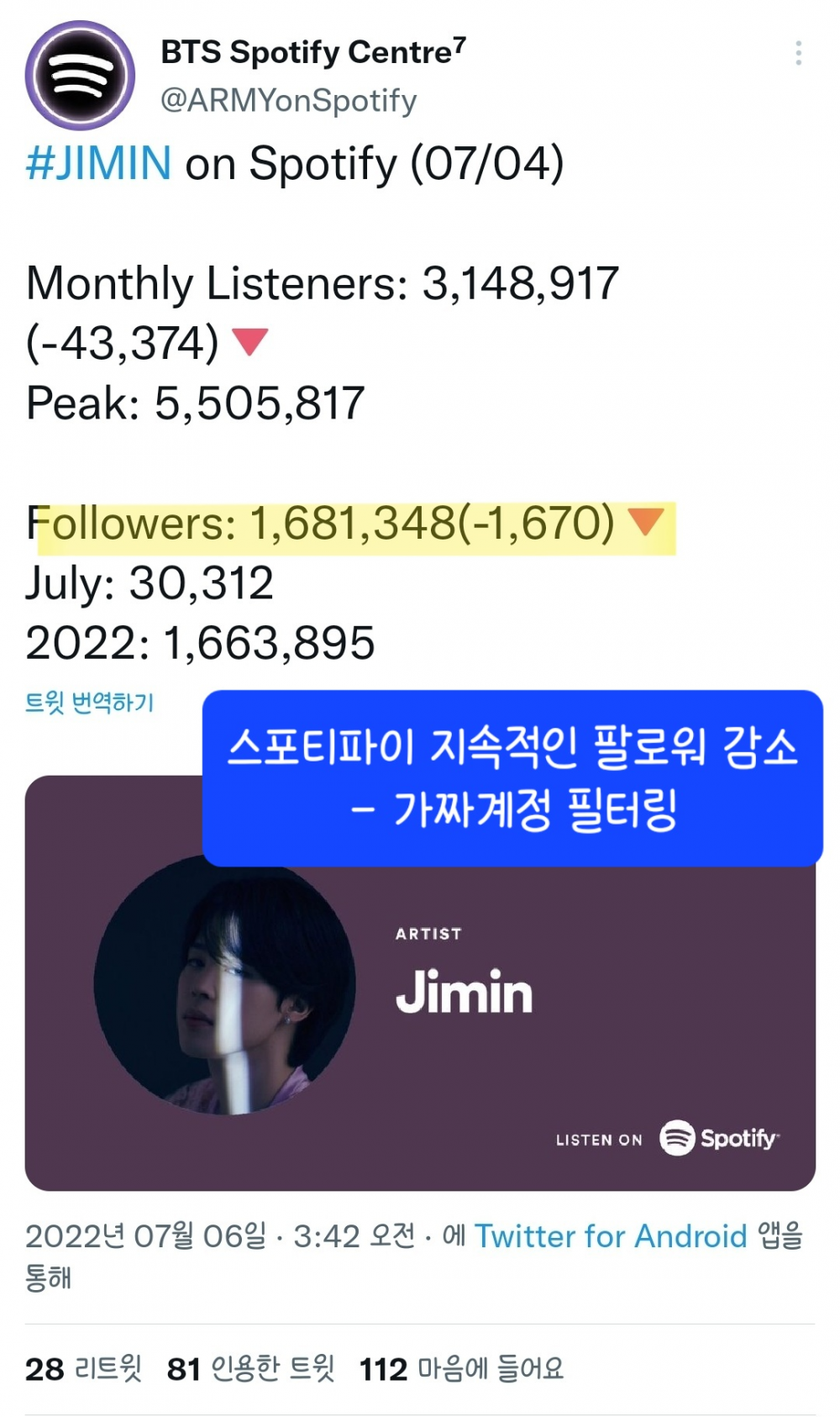 The netizen who raised the suspicion also explained that Jimin lost followers on Spotify because the platform occasionally removes bot accounts.

Additionally, this netizen claimed that Jimin has the most fluctuation in the number of followers on Spotify compared to the other members. Therefore, they're sure that the number of followers is being manipulated in some way.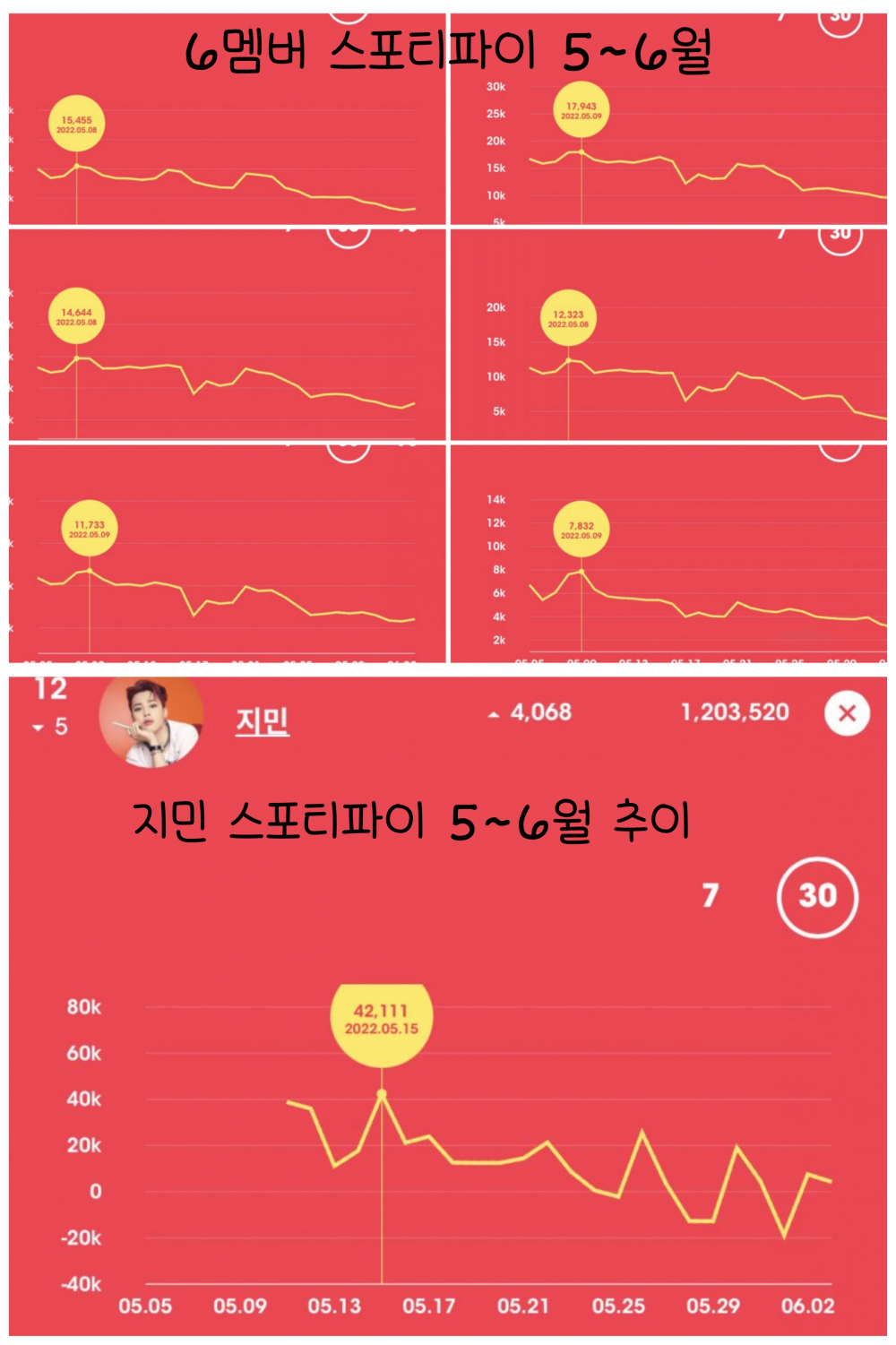 Nevertheless, this speculation has been immediately shot down by other netizens and BTS fans. These netizens joined the online community where these accusations were shared and criticized the poster for spewing nonsense.
Netizens commented, "This person really posts nonsense. There's no one who will believe this person," "This is no proof that Jimin is buying followers," "Maybe his fans bought followers but Jimin himself doesn't care," "No popular idol would buy followers, fans on the other hand...," "This doesn't really show proof that Jimin purchased followers," "They're just jealous that Jimin has millions of followers," "Why would he need to purchase followers in the first place, he's a world star," "There's is no way he would purchase followers himself, lol," "They're at it again," and "This person is so dumb for accusing Jimin of purchasing followers on Instagram lol."