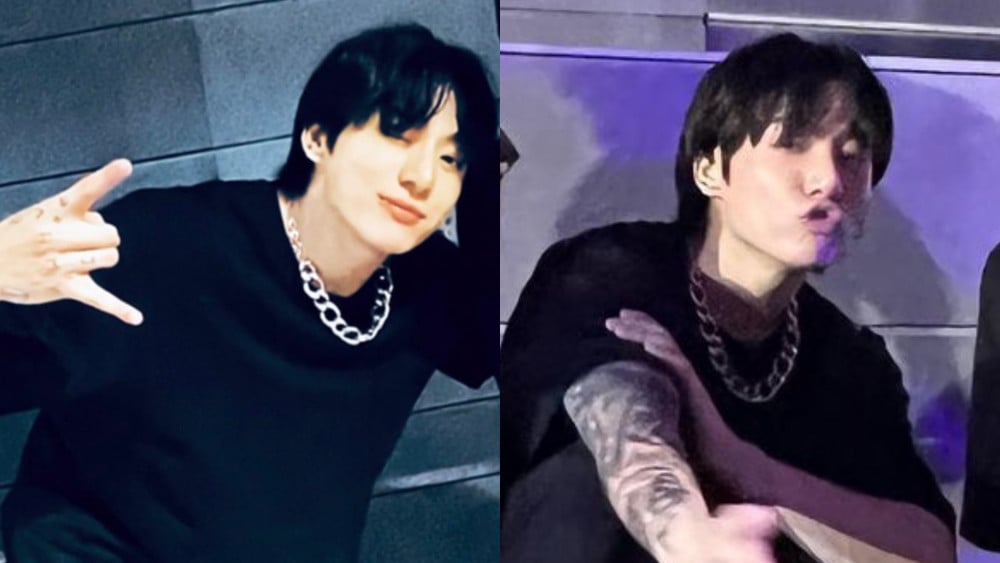 Jungkook is garnering attention for his nifty dance moves and smoldering hot visuals in the recent star-studded party held by J-Hope for his upcoming album in the HYBE building.
As soon as Jungkook was spotted by fans at the party through low-quality pictures and videos, it caused a frenzy on social media as 'JUNGKOOK IS THERE TOO' started trending on Twitter and went up to #6 Worldwide. 'JEON JUNGKOOK' also took over Worldwide trends at #5 along with 'JUNGKOOK' at #7.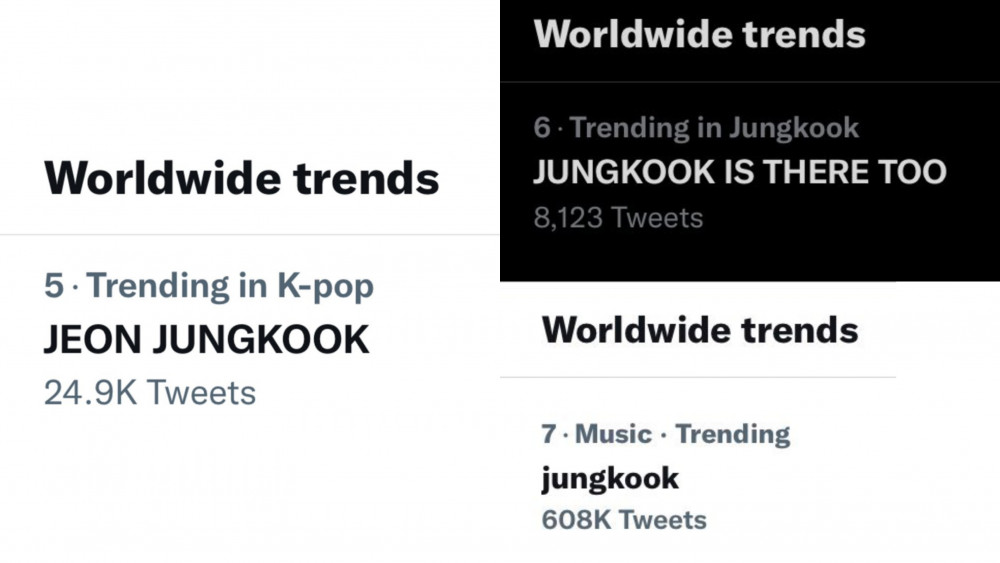 Jungkook looked stunningly attractive as ever, in his all-black outfit with neck chain and his tattoos on full display along with his Prada combat shoes. He was seen enjoying and vibing at the party.
Jungkook's cool moves dancing to Butter 3J remix became the highlight of the night as he showed off his charms, stealing everyone's hearts.
Jungkook also became a hot topic on Korean Community theqoo as the post about his dancing at J-hope's party started trending immediately, gaining over 200 comments in half an hour. K-Netizens praised his dancing and called it cool, along with wishing for more.