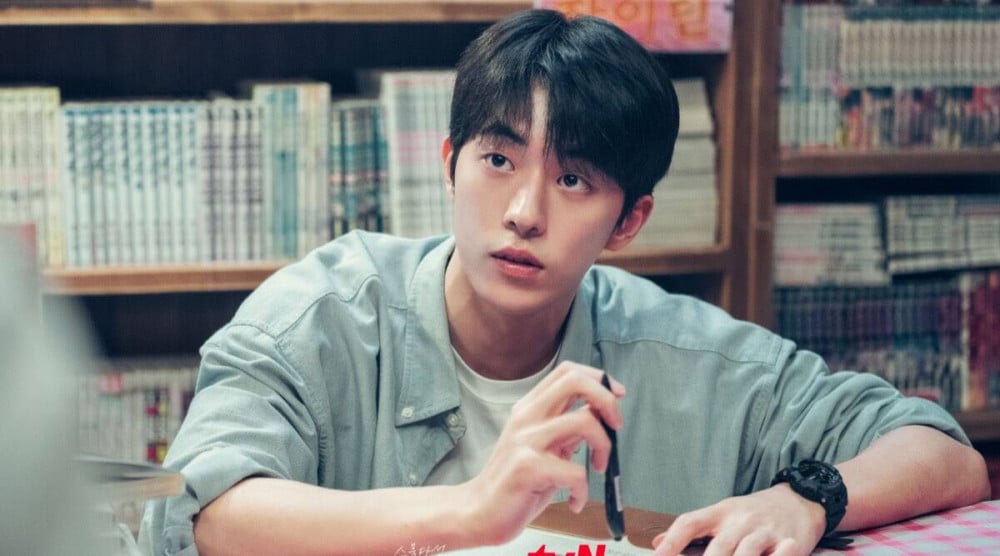 [This is a User Post.]
There are some discrepancies in the way Nam Joo Hyuk's latest "Kakao Talk Prison" is being reported in Korea.

Before the third accuser's accusations were published, these alleged texts of the Kakao prison talk have been circulating for around a week since June 29th. These alleged texts show Nam Joo Hyuk calling the third accuser a "piece of sh*t," while his friends used even more degrading language against the third accuser.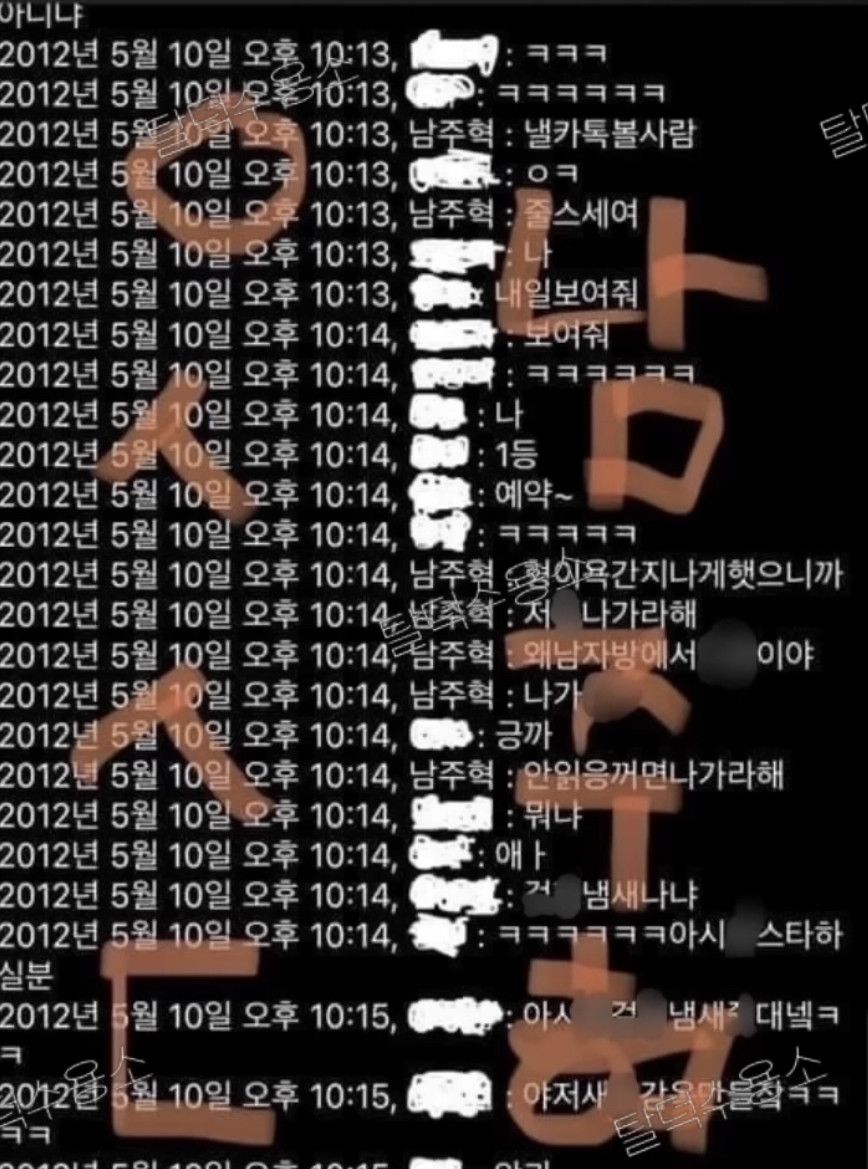 However, note that these alleged texts are actually "reconstructions" of the texts, not actual screenshots of what actually happened. Reconstructions can be manipulated before being uploaded online.
A few days ago, the third accuser's article was published. The reporter describes, according to the actual chat room data, how Nam Joo Hyuk's friends used derogatory language against the accuser, even directly quoting what they said. However, the reporter didn't directly quote Nam Joo Hyuk at all.
The reporter in question was the same reporter who reported the second accuser's allegations. Earlier, Nam Joo Hyuk's agency, SOOP Management, released a statement calling the first two allegations entirely untrue and that they plan to pursue legal action against the first two informants.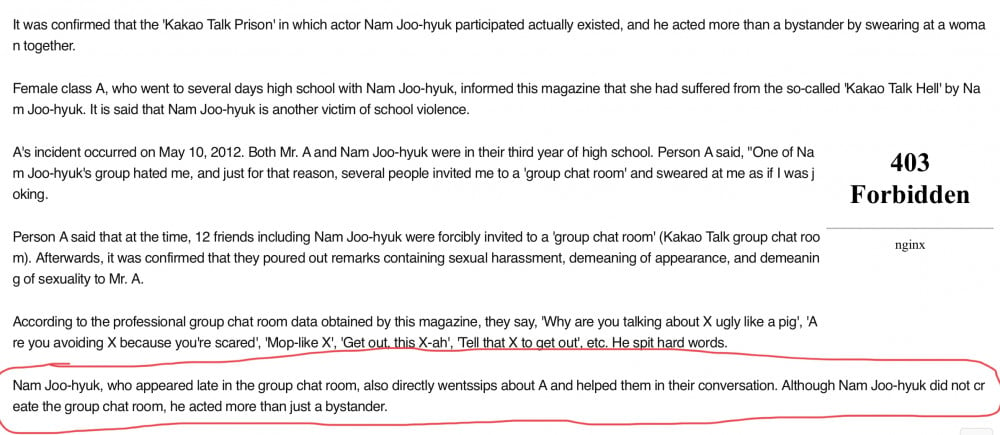 The reporter briefly mentioned that Nam Joo Hyuk wasn't leading the bullying but was "helping" the conversation by gossiping about the third accuser. No direct quotes are present, despite the article claiming they have access to data of the chat room.
To drive home the point that Nam Joo Hyuk is a cyberbully, would it not be helpful to directly quote a text from Nam Joo Hyuk in the chat room?
Thus, the authenticity of these "reconstructed" texts are in question. Although the texts did exhibit the same date on which the chat occurred, do they really accurately show what actually happened in the conversation? It is unclear. The reporter had a week to authenticate these texts and quote them for his article. But he did not.

That leaves us with two possibilities: Either this reporter does not have the data, and he's just bluffing, or he does have the data but found that what Nam Joo Hyuk said in the Kakao chat room didn't warrant labeling him a cyberbully or a sexual harasser.

Finally, SOOP Management's statement only addressed the content in the third accuser's article, not these reconstructed texts. In fact, they announced they would sue media outlets and YouTubers for spreading rumors in the future.
So, am I saying Nam Joo Hyuk is entirely innocent? No. But should he shoulder all the blame for this incident? No. A media outlet interviewed another one of his high school teachers, who said Nam Joo Hyuk should not carry all the blame for this incident due to its complexity.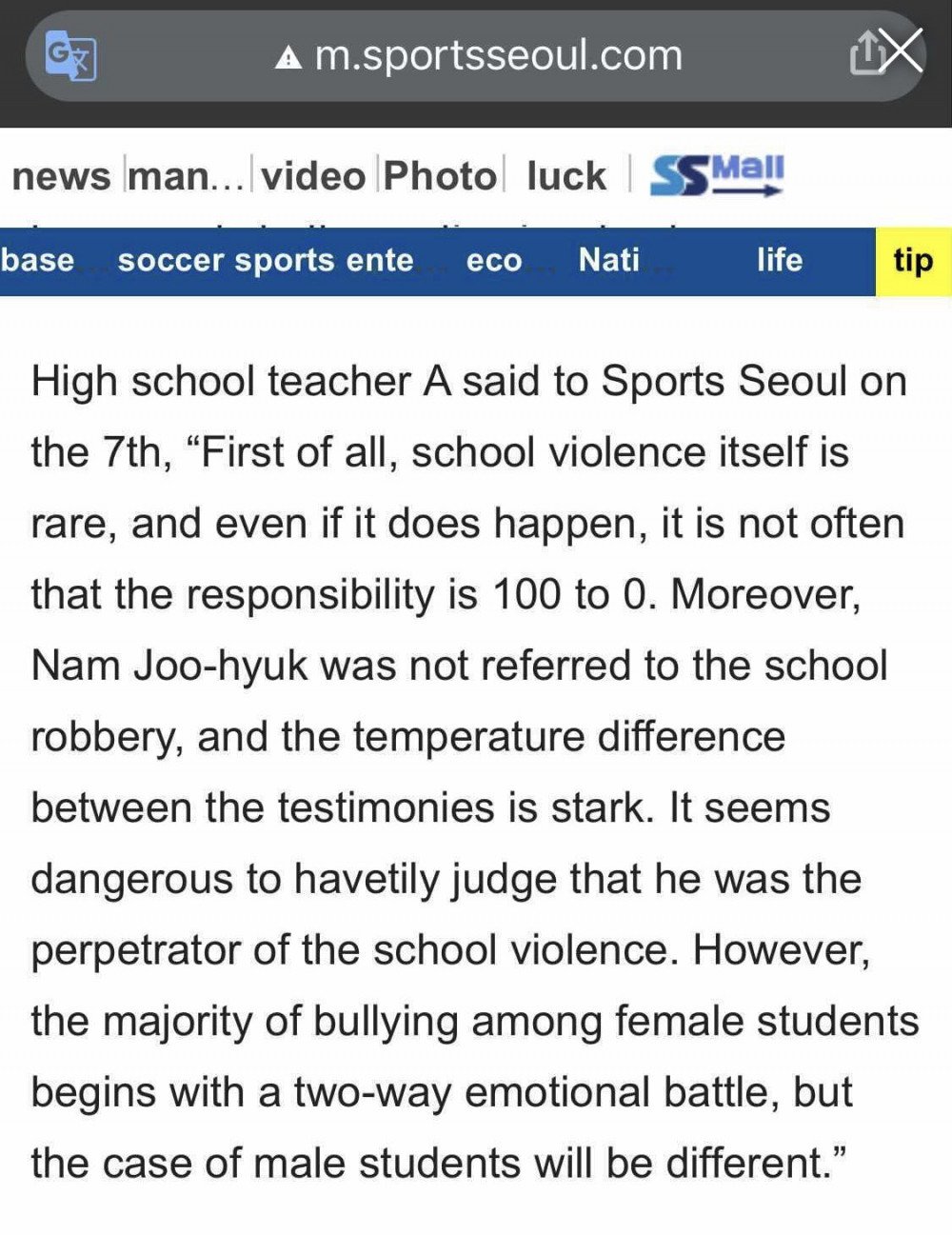 How complex is this incident? One of Nam Joo Hyuk's classmates claimed that the third accuser insulted one of his classmates, and that classmate took matters into his own hands and created this chat room. Was he wrong to do so? Yes. But the third accuser is not 100% innocent either.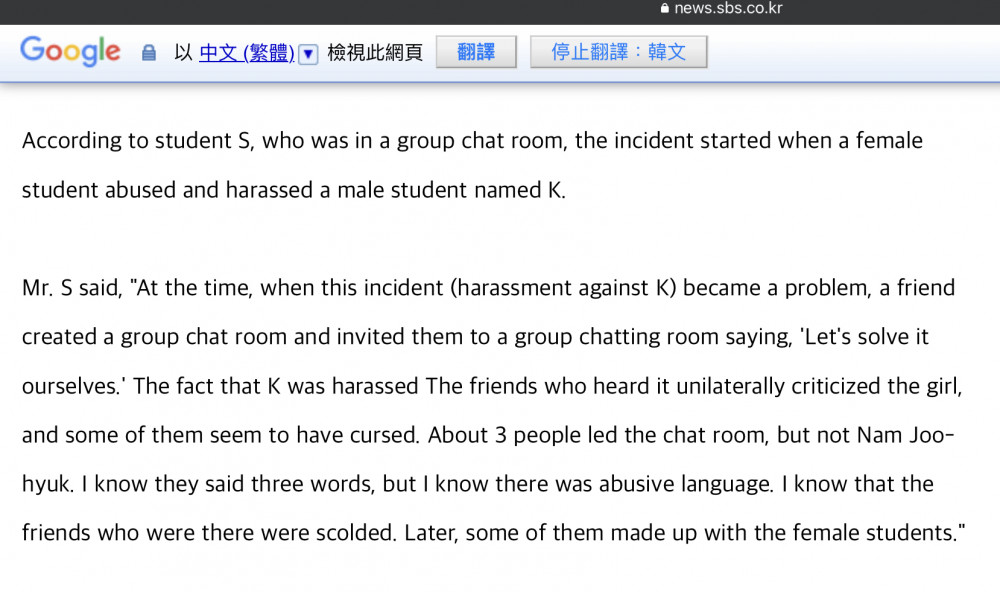 For now, netizens will have to wait for more new information in order for this controversy to settle down.