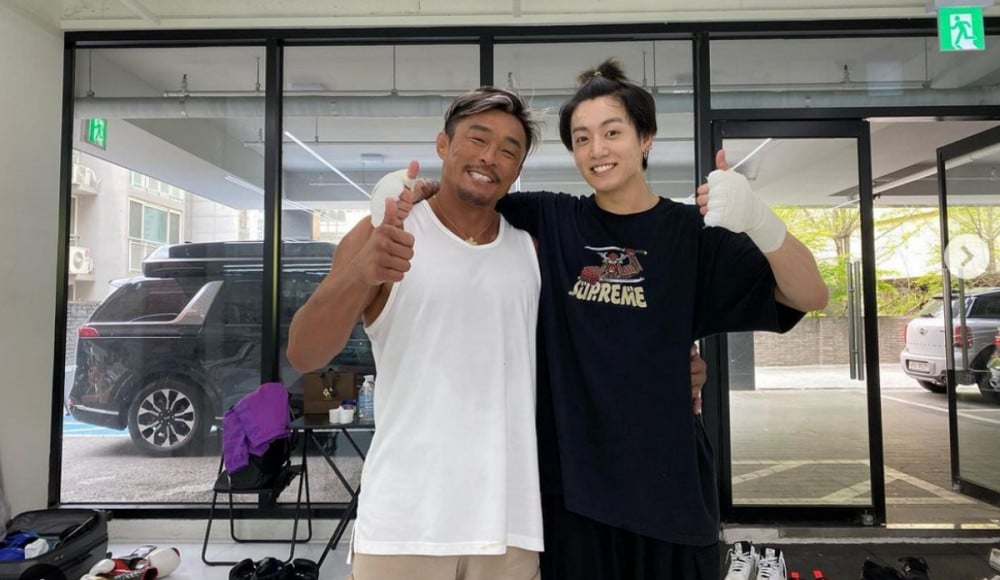 BTS' Jungkook had a sparring session with MMA fighter Choo Sung Hoon.

On June 29, Choo Sung Hoon shared photos and a short clip of a sparring session with Jungkook that has fans talking along with the message, "Nice fight #jungkook." The BTS member is known to practice boxing, and it seems he has the professional fighter's approval as Choo Sung Hoon says at the end of the video, "Well done."

Previously, Choo Sung Hoon saw a post of Jungkook boxing on his coach's Instagram and commented, "Please tell him we should spar next time." Jungkook's coach commented, "BTS' Jungkook saw the news and smiled as he said brightly, 'Please murder me.'"

In other news, Jungkook recently released his collaboration "Left and Right" with Charlie Puth.