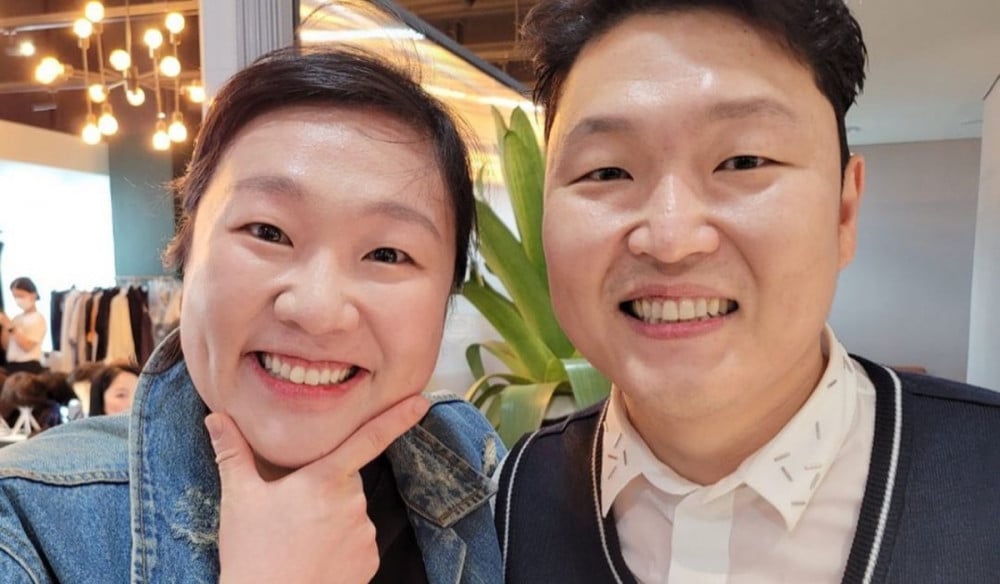 Lee Su Ji had her Instagram followers laughing after sharing a recent selfie with Psy.

On March 1 KST, the gagwoman took to her personal account to share a photo of the two together at a recent schedule, showcasing the two celebrities' surprising resemblance.

"We've finally met... We both recognized each other," she wrote in the caption, adding the hashtags #Suji, #Psy, #Overwhelmed, and finally, #Psy9thHooray to promote Psy's new album 'Psy 9th.' Lee Su Ji is famous for how she can change her facial expression to resemble a number of celebrities, most famously Psy, television personality Dr. Oh Eun Young, and actor Kim Dae Myung.

The Instagram post quickly found its way to the media, with a reporter from Korean news outlet OSEN even writing, "They look so much alike that it's really hard to tell who is Psy and who is Lee Su Ji. I was surprised to see this, as if they were long-lost siblings."

Meanwhile, Lee Su Ji's Instagram followers left a number of comments in reaction to the photo, including, "What in the world...," "Are you twins?," "Wow, you really look alike. Siblings," and "Synch rate: 100%."


Check out Lee Su Ji's Instagram post below!