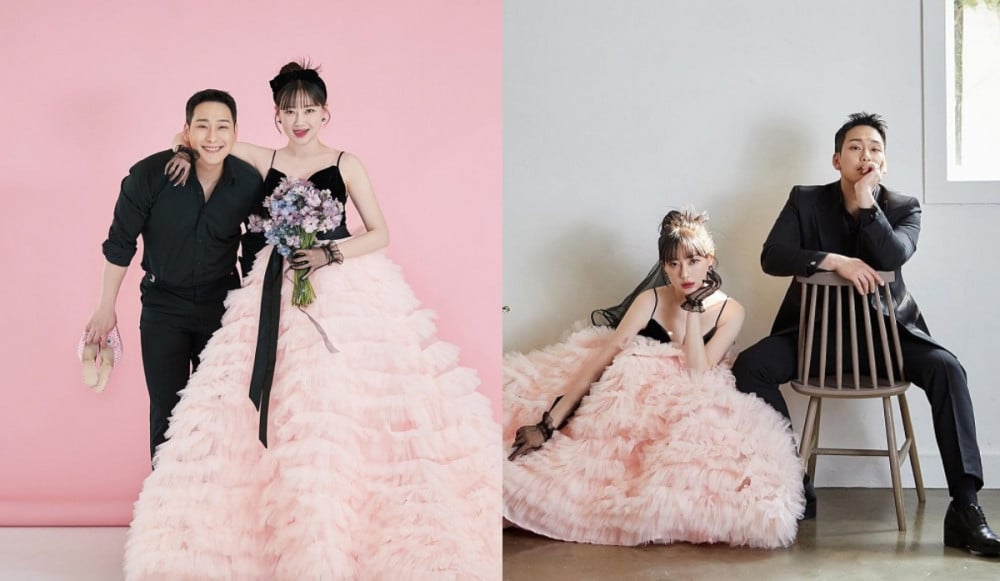 On May 28 KST, former Nine Muses member Keumjo took to her Instagram to announce that she will be getting married.
She wrote:
"Hello, this is Keumjo.
I'm still nervous as I am writing this and I don't know where to start. I am foremost worried that my fans might be upset. But I thought I'd let my fans know first as much as it's a big decision in my life.
I met someone I love and will be holding a wedding ceremony to make a lifelong commitment. The name of the person I am going to be marrying is Cho Sung Jae, and I think more people will probably know him as actor Baek Ki Bum. I've been comfortable deciding and doing everything by myself so far, but he is a person who gave great trust to someone like me who didn't know how to rely on someone but myself. He is wiser and smarter than anyone I've ever met, but he has the flexibility and warmth to listen to me and he has not changed throughout. I'm sure many of you were surprised by the sudden news, but it would make me so happy if you cheered for our future warmly. It's already been 7 years since I greeted you as a member of Nine Muses in 2015. As Lee Keumjo, I am awaiting new changes, but if the situation allows I will continue to sing. Thank you for reading this long message."
Congratulations to the beautiful couple!