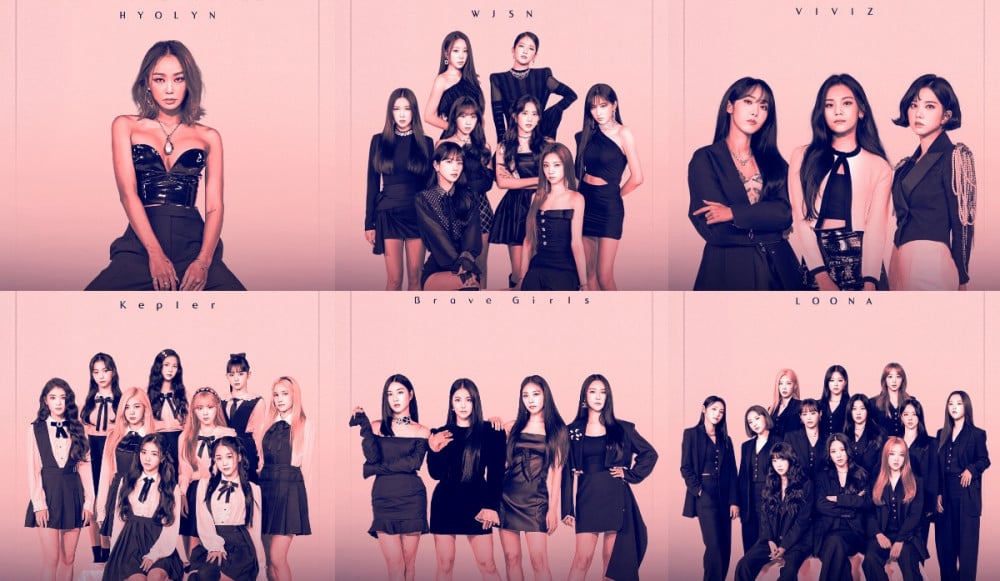 Netizens discussed which track from the upcoming 'Queendom 2' final round is their favorite.
On May 27, one netizen created a post on an online community titled, "What's your favorite song in the 'Queendom 2' finals?" Here, the netizen posted a screenshot of the tracks for the final round of Mnet's 'Queendom 2'. The tracklist included Hyolyn's "Waka Boom (My Way)", Cosmic Girls' "Aura", Kep1er's "The Girls", VIVIZ's "Red Sun!", LOONA's "Pose", and Brave Girls' "Whistle".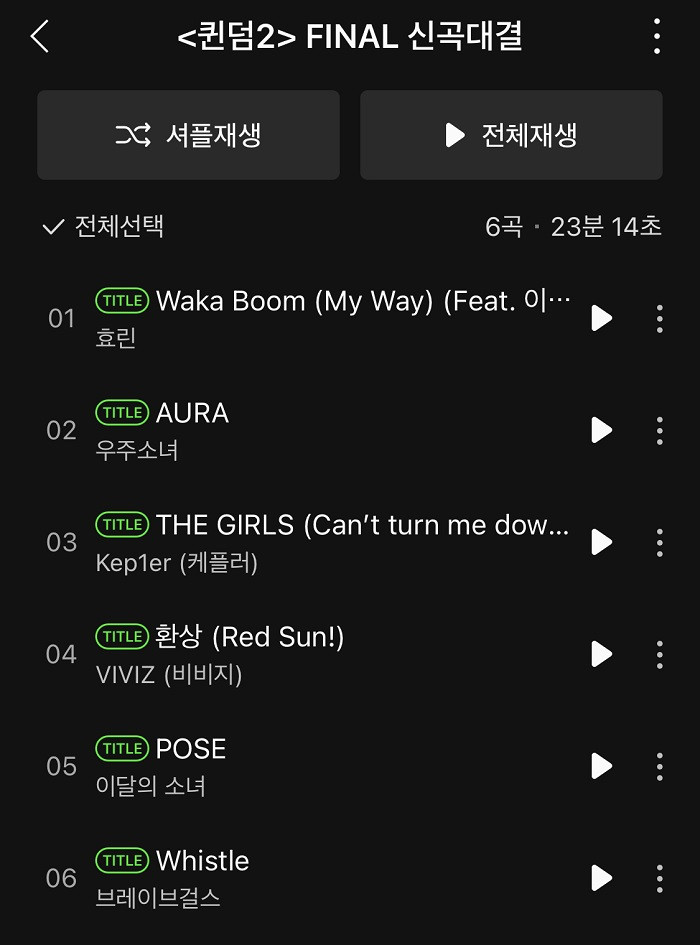 Some netizens commented:
"VIVIZ for me...it's a song that for some reason makes me tear up."
"VIVIZ for me too...the highlight of the song is so frickin' good."
"I think Hyolyn's song is the best."
"Cosmic Girls and VIVIZ."
"Brave Girls and VIVIZ."
"LOONA is my style TT."
"Brave Girls and Cosmic Girls."
"Brave Girls for me! It's a song I want to listen to during the summer night."
"Everyone is saying VIVIZ, but it's Hyolyn for me.